UTA ASNA members excel at TNSA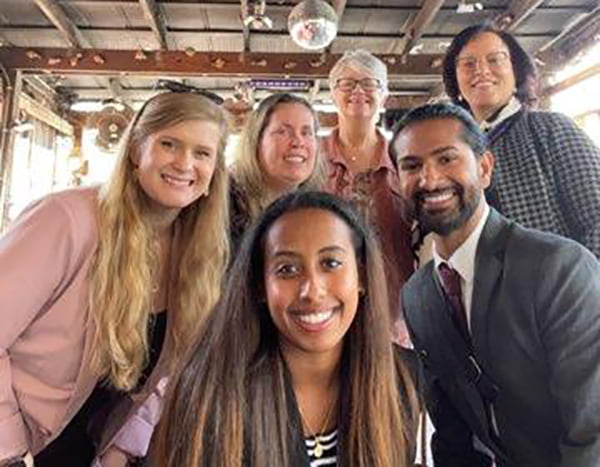 The University of Texas at Arlington recently had six Arlington Nursing Student's Association (ANSA) members attend the Texas Nursing Student Association (TNSA) State Conference. This was the first conference students from across the state were able to attend since the beginning of COVID-19. The theme for the conference this year was Mental Health.
ANSA members Lauri Hix, Loukisha Bridges, Effe Tigabu, Klade Rodriguez, Jibon Jacob and Krystal Craft represented UTA and CONHI at this year's conference.
TNSA holds an annual conference every fall where nursing leaders come together to inspire nursing students. This conference serves as an excellent learning experience as well as a great networking opportunity for nursing students to gain future connections in the field.
"There is an official business agenda in which the delegates participate," said Shawn Tindell, ANSA Faculty Advisor. "Break sessions are available for students to learn more about how to succeed in nursing school, pass the NCLEX, and transition into a professional role. Students can also attend a career fair, a social event, a formal dinner, fundraising activities and can actively campaign for elections."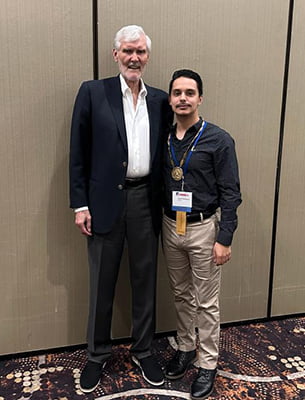 All six ANSA students served in the House of Delegates. This is a formal meeting overseen by a professional parliamentarian who guides the officers in conducting business using Robert's Rules of order. The delegates formally present, read, discuss and vote on resolutions recommending updates to nursing education which are then sent to the National League of Nurses and the American Nursing Association. Students serving as a delegate must be in good standing to attend and be away from their classes or clinicals. They must also be a national member of the National Student Nursing Association (NSNA).
"It is a great training ground to practice professionalism, advocating for your ideas and concerns, using a formal meeting model to conduct business, actively campaign for elections with their peers and applying teamwork to support each other," said Tindell.
Tigabu was elected as the Northern Regional Director for TNSA 2023. She will be responsible for mentoring and supporting other chapters in this region of the state with membership drives, fundraising ideas, and other activities. She joins a long list of past ANSA members elected at the state and national levels.
- Written by Midori Hrinda, UTA College of Nursing and Health Innovation