Celebrating Contributions for CONHI Students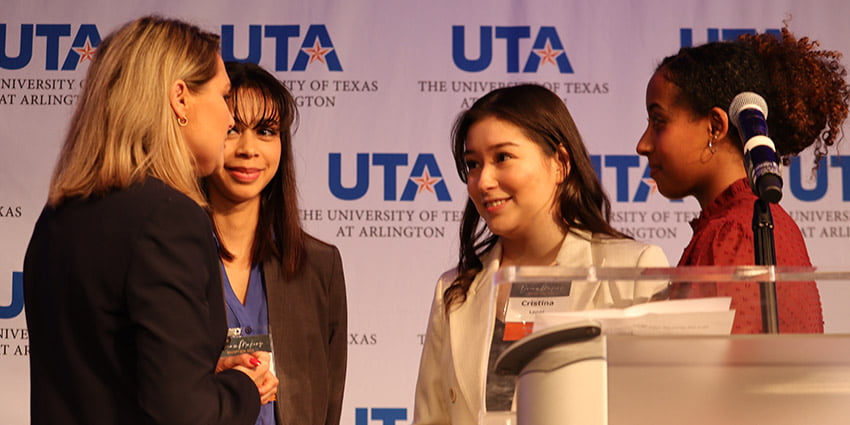 The CONHI 2023 Dream Makers Reception is in the books. Celebrating the scholarship donations for the nursing and kinesiology students at UTA, Dream Makers shines a light on the contributions to students' education and lives.
Since 2022, the Dream Makers Program has played a vital role in recognizing the generosity of donors who support the dreams and aspirations of CONHI students. Since its inception, over $3 million has been raised through this program for scholarships, benefiting the academic careers of thousands of students.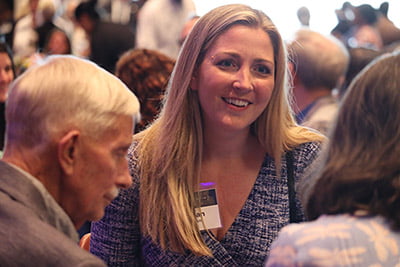 "Dream Makers connects donors with scholarship recipients, and reciprocal relationships form," said Dr. Ceil Flores, clinical associate professor. "Donors learn how their generosity and financial support impact a student's success in school, while students engage with the donors and learn more about the organization and the person or people the scholarship recognizes. A sense of gratitude permeates the event."
Community partners and corporate sponsors such as Texas Health Resources, Medical City Arlington, and Cook Children's to name a few, provide an exceptional in-person opportunity for scholarship recipients to thank the donors for their generous financial contributions.
Providing scholarship opportunities makes a significant impact on the lives of students as they work before and after graduation to improve the lives of their patients and clients, explore new ways to change the health care industry, and positively impact their communities and the world. Scholarships represent the recognition of nursing and kinesiology students' hard work and the belief that others have invested in their future endeavors.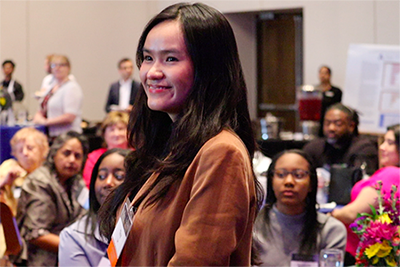 "Receiving a scholarship can reduce the stress and challenges associated with the financial responsibilities of higher education," said Ceil Flores. "As the scholarship recipients can focus solely on academics, students report having extra time to be involved in college activities and feel more connected to the university."
- Written by Midori Hrinda, UTA College of Nursing and Health Innovation