Bachelor of Fine Arts - Musical Theatre Concentration
An undergraduate degree with a concentration in musical theatre.
Bachelor of Fine Arts - Musical Theatre Concentration
About
The Bachelor of Fine Arts in Musical Theatre is intended for the dedicated and committed student who wishes to pursue a career in musical theatre. This interdisciplinary program involves course work in the core disciplines of music, theatre, and dance, as well as liberal arts courses designed to add historical context and insight into the student's creative choices through theory and analysis. Our program utilizes the expertise of nationally and internationally recognized faculty from theatre, music, and dance to create a well-rounded artist/scholar.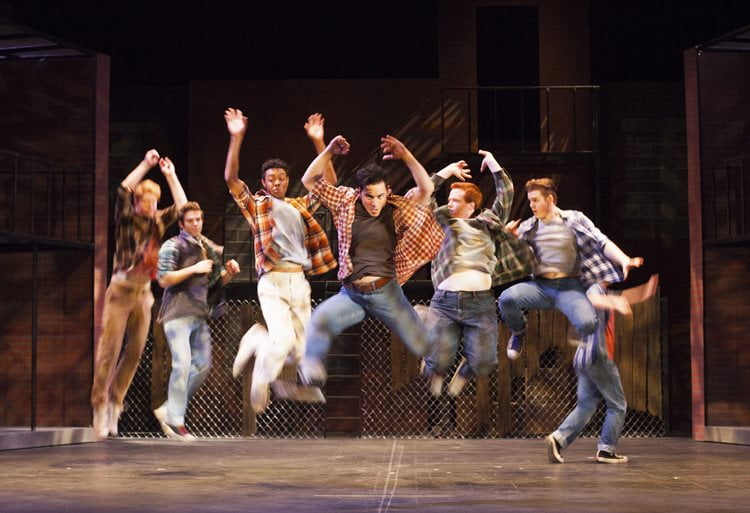 Performance Opportunities
Students have the opportunity to audition for multiple performance experiences including classic American musicals, contemporary musicals, operettas, plays with music, cabarets, musical revues, workshops/works-in-progress, readings of new musicals, plays, devised performances, and other collaborative & interdisciplinary projects. Students may be cast as early as their first year of enrollment! Musical Theatre majors are required to audition for every main-stage production, and encouraged to audition for as many studios, dance concerts, and directing scenes as schedules allow.
Program Audition
All BFA Musical Theatre candidates must formally audition for admittance into the program. All prospective students must be accepted by the University of Texas at Arlington prior to acceptance into the program. View the UTA Theatre Arts Acceptd page to submit your audition by April 17, 2023. After your submission has been reviewed, you may be contacted to schedule a virtual or in-person callback. Details on submission requirements are below.
Monologues
One 60-90 second contemporary monologue, written after 1900, from a published play. This time limit includes the slate at the beginning of the piece and is strictly adhered to. Please do not upload media files longer than 90 seconds. Contemporary monologues should be filmed in a close-up shot, with only the top of the head to chest visible in the frame.
Visit Acceptd
Songs
Two songs are presented for Musical Theatre auditions. One song should be written prior to 1970 and can be either an uptempo or a ballad. The second song should be written after 1970 and contrast the style of the first.
Visit Acceptd
Department Faculty & Staff