The College of Liberal Arts at UTA is proud to announce that Jeanmarie Higgins, has been named the Chair of Theatre Arts and Dance
Dr. Jeanmarie Higgins has been named the Chair of Theatre Arts and Dance and will assume her role at UTA on August 1, 2023.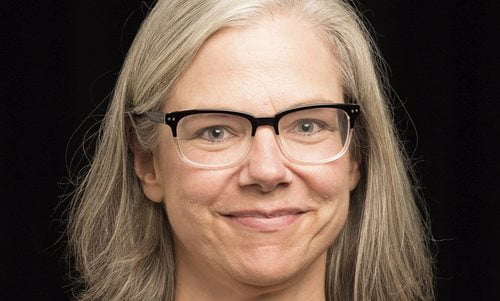 Dr. Higgins comes to us from Penn State, where she is an Associate Professor and Program Head of the BA Theatre Studies program. She is an accomplished Dramaturg and Theatre Scholar and recently (2021) won the Oscar Brockett Award for Outstanding Teacher of Theatre from the Association of Theatre in Higher Education.
"Everyone I've met in the Theatre & Dance department is clearly committed to student success, and I am beyond excited to support the department in this goal as leader, advocate, administrator, and artist," remarked Dr. Higgins. "I'm particularly looking forward to developing partnerships to connect what we do to the university and beyond. There's nothing I enjoy more than bringing artists and audiences together, especially in a university as exciting as UTA."

The Department of Theatre Arts & Dance will benefit from her commitment to students, her understanding of the state of Theatre and Dance, and her leadership experiences and abilities.

"We are very excited to have Jeanmarie Higgins join us as the next chair of the Department of Theatre Arts and Dance," expressed Interim Dean of CoLA, Dan Cavanagh. "She is an accomplished leader, recognized outstanding teacher, and exceptional dramaturg and theatre scholar. I couldn't be more thrilled about adding her expertise and leadership to our amazing faculty."

Dr. Higgins has a PhD in Theatre History, Theory & Criticism from University of Washington in Seattle, Washington, an MFA in Playwriting from University of Virginia in Charlottesville, VA, and a BA in Theatre Arts from Drew University in Madison, NJ.
She will assume her role at UTA on August 1, 2023.