Festival of Ideas 2021
The event this year is postponed until further notice.
Festival of Ideas 2020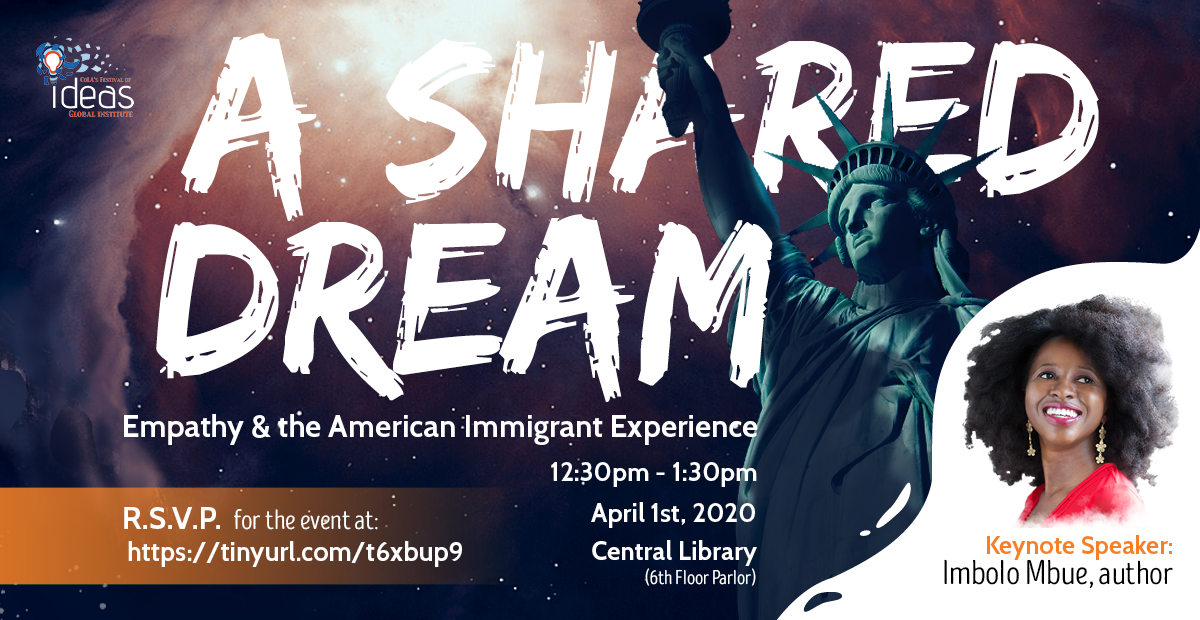 The Spring 2020 Festival of Ideas enables participants from the UT Arlington campus and community to examine the impact immigration has on individuals, communities, ideas and actions in the United States. We seek to facilitate a dialogue between participants that is informed by the Liberal Arts and inclusive of viewpoints as diverse as our community.
This free public* event is made possible by Mustaque Ahmed's (UT Arlington Alumnus: BS, 1981) Festival of Ideas Global Research Institute endowment. Join us for this interactive event where people from all walks of life can lend their collective voices to the complex discussion of the American immigrant experience.
For more information about The Festival of Ideas, email festivalofideas@uta.edu or utalibarts@uta.edu
Resistration is closed