Festival of Ideas 2023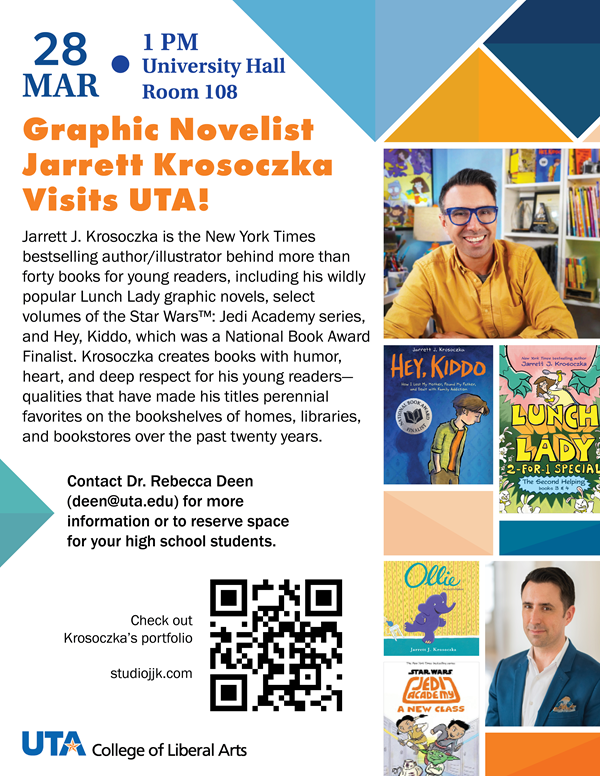 The 2023 Season of Festival of Ideas is a series of inspiring and thought-provoking presentations, talks and discussions in which faculty and students across the College of Liberal arts apply their expertise and creativity to engage in the themes from Jarrett Krosoczka's book, Hey, Kiddo.
This year's Festival of Ideas centers on the themes of family, addiction, and healing.
Check out the event calendar below for this season's schedule of events!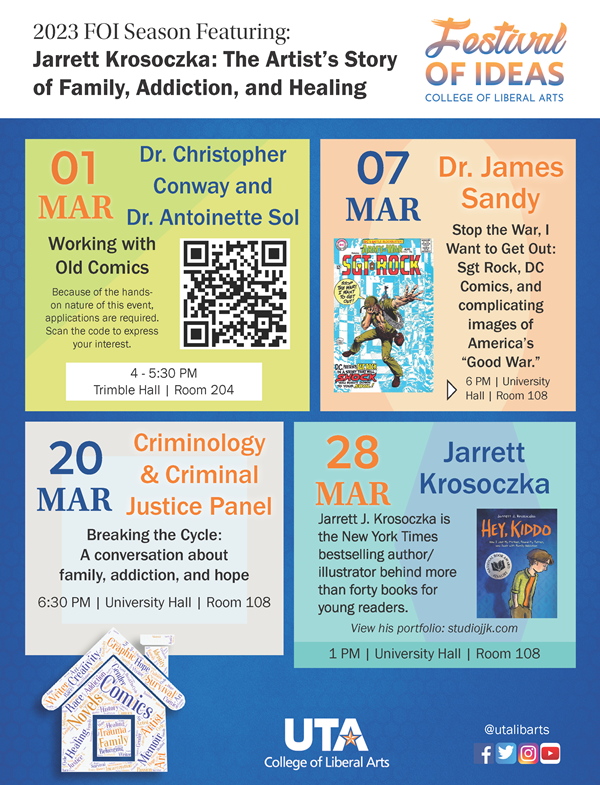 About the Festival of Ideas
What began in 2005 with a generous donation by UT Arlington alumnus Mustaque Ahmed ('81) has grown into an endowment funding dynamic programing that showcases unique aspects of the arts, humanities and social sciences. By appealing to a multi-disciplinary audience, Festival of Ideas brings together the twelve departments and four centers that make up the College of Liberal Arts at UTA.

Festival of Ideas culminates with a keynote speaker who demonstrates the transformative power of creative expression. Selected for their inspiring messaging, commitment to diversity of perspective, and broad appeal, past keynote speakers have been authors, playwrights, artists, and activists.

At its very core, the entire Season of Festival of Ideas unites the University and draws in the larger community around issues that touch every member of society. Festival of Ideas harnesses the power of the arts, humanities and social sciences to explore big ideas and to seek common ground across the human experience.