Festival of Ideas 2022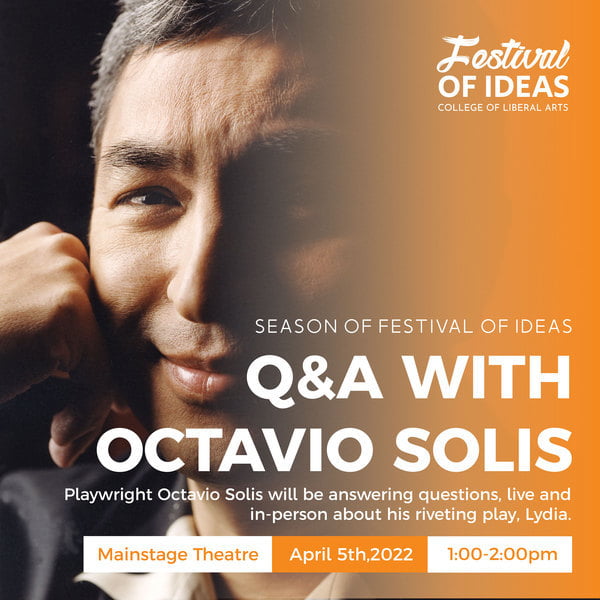 The 2022 Season of Festival of Ideas is a series of inspiring and thought-provoking presentations, talks and discussions in which faculty and students across the College of Liberal arts apply their expertise and creativity to engage in the themes from Octavio Solis' play, Lydia.
This year's Festival of Ideas centers on the themes of Identities, Claiming Space and Speaking Your Truth.
Check out the event calendar below for this season's schedule of events!