Recruiters
Bio: Cheyenne graduated from Mississippi State University in Starkville, Mississippi. There, she earned a B.B.A. in Marketing and a B.A. in French, with an emphasis in International Business and Integrated Digital Marketing. She is currently completing her Master of Business Administration degree, with a coursework emphasis in Public Relations. She has worked in higher education recruitment for two years, and has always had a passion for inclusion, diversity, and accessibility in universities. Cheyenne is joining the College of Liberal Arts as the Academic Recruiter. While she fully intends to increase enrollment, she has also prioritized helping each new student of the college find the right path to address their specific goals and interests. In her free time, Cheyenne loves to travel to new places, coach soccer, and attend concerts.
Development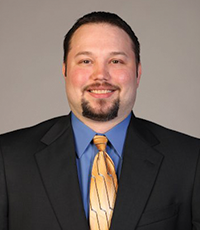 Bio: Jacob and his wife, Shanna, have 4 children (3 boys and 1 girl). He enjoys being outdoors as much as possible, particularly doing activities that center around bodies of water. Jacob is an avid sports fan; and while he enjoys all sports, he is most fond of hockey, basketball, football, baseball, and soccer. Jacob and his family regularly volunteer to support the Susan G. Komen Race for the Cure, the March of Dimes, MDA, the American Heart Association, and the Heart of Texas Autism Network. Jacob relishes discussions of history, politics, and physics. As a former foster child who aged out of the system, Jacob has a deep personal interest in issues surrounding at risk youth and foster children.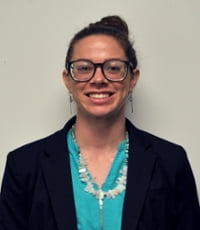 Bio: Kirstin grew up in the Arlington-Mansfield area and now lives in the heart of Arlington. She received her Bachelor's in Communication from UT Arlington's College of Liberal Arts. After graduation, Kirstin worked in the UTA School of Social Work for five years before joining the College of Liberal Arts team in 2019 as the Development Coordinator. Her mother and sister also work for UTA. It is a family affair! Outside of the office, Kirstin's passions include spending time with her dog, reading or watching anything in the horror genre, and weightlifting. She trains competitively and hopes to qualify for Nationals someday.