Ethics Hotline
WAYS TO REPORT
IN PERSON

Discuss the issue with your manager or supervisor
ANONYMOUS

Toll-free, 24/7 Ethics Hotline

877-507-7314
Mobile
For faculty or staff grievances, contact Human Resources at 817-272-5554.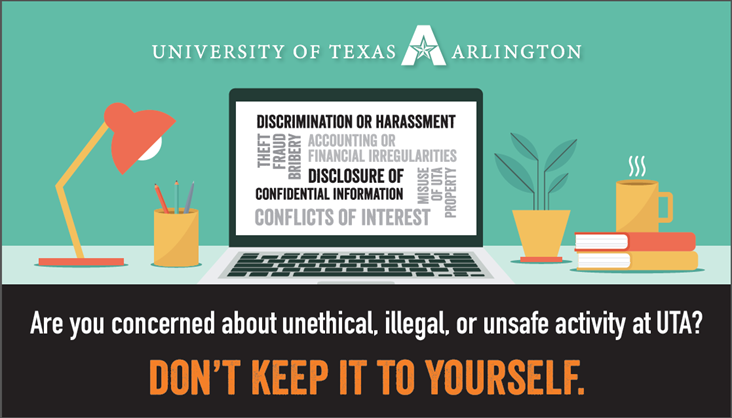 Access and complete your training in Canvas
Please use your UTA email address and password to log in. As a reminder, the Compliance Training is mobile friendly.
New Employees are required to complete their training upon hire and will have a different due date that is indicated on the email notification sent to them.
Continuing employees are required to complete training annually (usually in September/October).
If you have questions or experience technical difficulties, please call 817.272.2080 or email compliance@uta.edu.
Request for Approval of Outside Activities
If you are participating in an outside activity such as:
Outside Employment/Other Compensated Activity

Service on Outside Boards

Uncompensated Activity
Please visit the Request for Approval for Outside Activities webpage for more information.
Access the Outside Activity Portal, and route your request for approval to your supervisor for review and approval.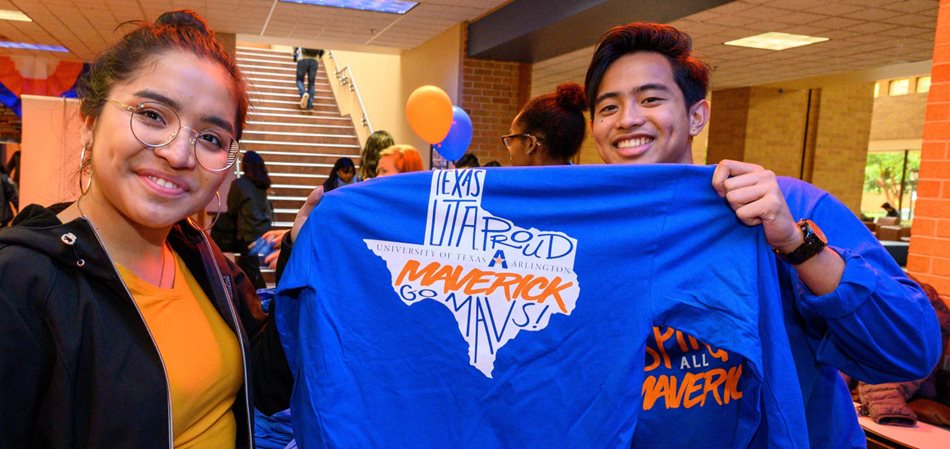 YOUTH PROGRAM
HOSTING A YOUTH PROGRAM OR CAMP AT UTA
The Youth Program Coordinator provides oversight for university sponsored programs, including activities, camps and events involving minor participants to ensure compliance with regulations and to provide a positive environment that promotes health, wellness, safety and security.