How to enter
All UTA students participating in spring 2022 ceremonies can submit their grad cap designs during the entry period via email.
Send a picture of your decorated cap to socialmedia@uta.edu. Email MUST be from an @mavs.uta.edu email address and include your first and last name, major, and what your cap design means to you.
Contest Timing (CST)
Entry period: Monday, April 4, at 9 a.m. – Monday, May 9, at 11:59 p.m.
Voting period: Wednesday, May 11, at 12 p.m. – Monday, May 16, at 12 p.m
Winners announced: Monday, May 16, at 5 p.m.
Voting
All eligible entries will be uploaded to a Spring #ForeverMaverick album on the UTA Facebook page after the entry period closes. Voting will commence on Wednesday, May 11, at 12 p.m. The UTA community will vote by "liking" its favorite grad cap design. All Facebook reactions will count as votes. Voting ends Monday, May 16, at 12 p.m.
Winner Selection
The contest entry with the most votes at the end of the voting period will be the first place prize package winner and will receive a diploma frame from the UTA Bookstore. The contest entries with the second and third most votes will win second and third place and be featured on our page. The first place winner will be notified via email and will have seven days to respond and claim their prize package.
Eligibility & Additional Information
This contest is open to all UTA students graduating during the spring 2022 commencement ceremonies. By partaking in this contest, you agree that UTA may use your submitted photo and post content for marketing and advertising purposes. This contest is in no way sponsored, endorsed, or associated with Facebook.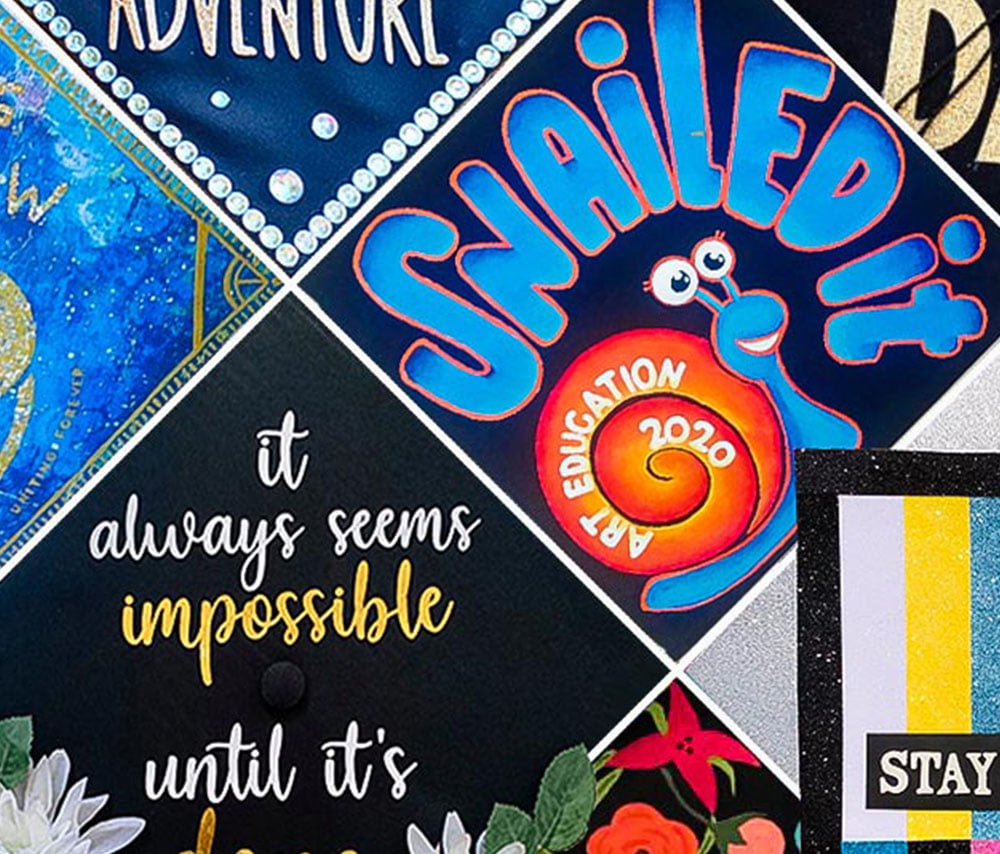 Past Contests
View the Facebook albums of our most recent contests.