UTA summer camp offerings expand
Summer is quickly approaching which means it is time to register for youth academic and athletic camps offered by The University of Texas at Arlington. The day and overnight camps fill quickly as they are popular among families.
Academic camps are offered in architecture, science, technology, engineering, communication and music. Music camps range from marching and concert bands to strings, horns, jazz and choir.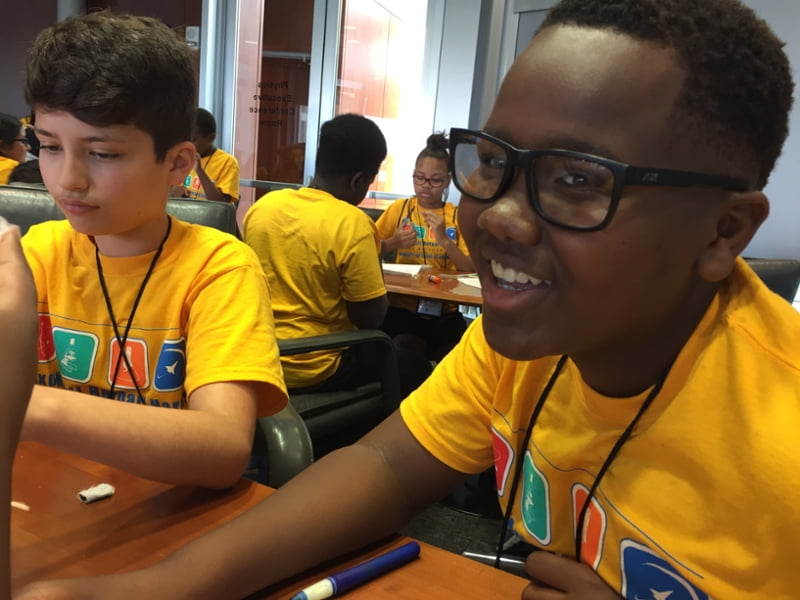 Athletic camps include baseball, basketball, wheelchair basketball and volleyball. Programs are available for students of all ages and abilities.
New to UTA's summer line up is a Communication and Media Camp for students in grades 9-12. The camp will offer hands-on and project-based experience with social media and communication technologies and projects.
"The students will be working in groups to experience the various aspects of careers in communication," said Dustin Harp, camp director and assistant professor of communication.
Audio Production Camp for students ages 14-18 examines post-production techniques such as mixing and editing, film scoring and recording techniques. Students will record live ensembles, leaving camp with a finished, recorded project.
"Students will benefit from exposure to modern techniques and equipment and a variety of musical genres," said Dan Cavanagh, camp director, associate professor of music, and director of UTA's music industry studies. "They get hands-on experience that will help them in their future careers."
Other popular offerings are the more than 100 acadmic readiness camps put on by Kids & Teens University, part of the Division for Enterprise Development at UTA. Day classes are offered for youth from kindergarten-12th grade, balancing education and fun.
To register and find more details, visit the UTA summer camp website.
About The University of Texas at Arlington
The University of Texas at Arlington is a Carnegie Research-1 "highest research activity" institution. With a projected global enrollment of close to 57,000, UTA is one of the largest institutions in the state of Texas. Guided by its Strategic Plan 2020 Bold Solutions|Global Impact, UTA fosters interdisciplinary research and education within four broad themes: health and the human condition, sustainable urban communities, global environmental impact, and data-driven discovery. UTA was recently cited by U.S. News & World Report as having the second lowest average student debt among U.S. universities. U.S. News & World Report lists UTA as having the fifth highest undergraduate diversity index among national universities. The University is a Hispanic-Serving Institution and is ranked as the top four-year college in Texas for veterans on Military Times' 2017 Best for Vets list.
--Written by Bre'Ana Davis