A Super Service Saturday for Mavericks
Projects completed by UTA students enhance Arlington community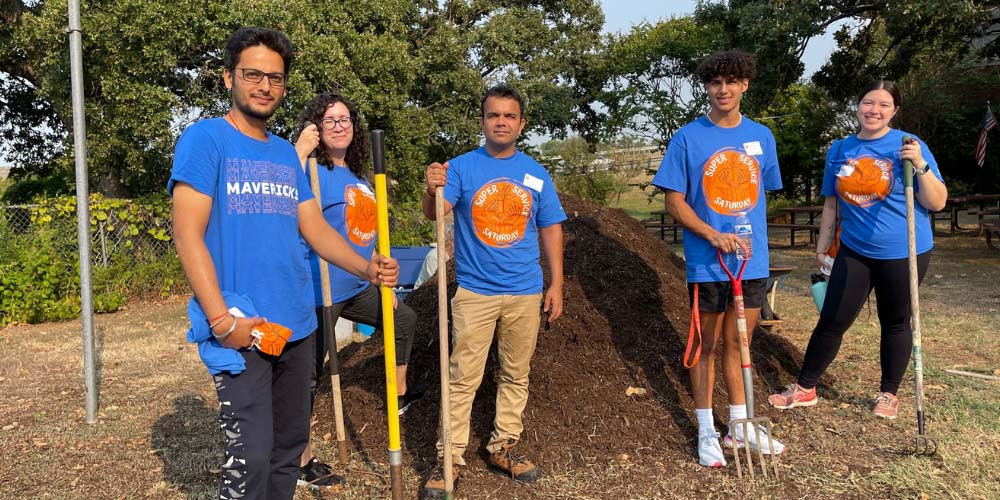 Dedicated students from The University of Texas at Arlington spent their Saturday volunteering for community service projects with local organizations across the city.
Super Service Saturday, which fell on Sept. 11 this year, is UTA's annual fall kickoff service event hosted by The Big Event and UTA Volunteers. About 230 students from 32 student organizations participated at 14 project sites throughout Arlington, working with groups such as Mission Arlington, UTA Community Garden, the city's Parks and Recreation Department, Arlington Public Libraries and more.
Emily Salas, UTA senior public health major, brought two friends to volunteer at the UTA Community Garden.
"I think giving back in any way possible is a great way to make change happen so everyone can grow and succeed," Salas said.
Ani Waggoner, chair of the Super Service Saturday committee and interim advisor for UTA Volunteers, said participating in Super Service Saturday is a great way to meet new people and for students to get to know more about the Arlington and UTA communities through acts of service.
"The best part of Super Service Saturday has always been that we are all volunteering together," Waggoner said. "There's something about sowing seeds of positivity with so many others all at the same time that brings this beautiful energy to our community."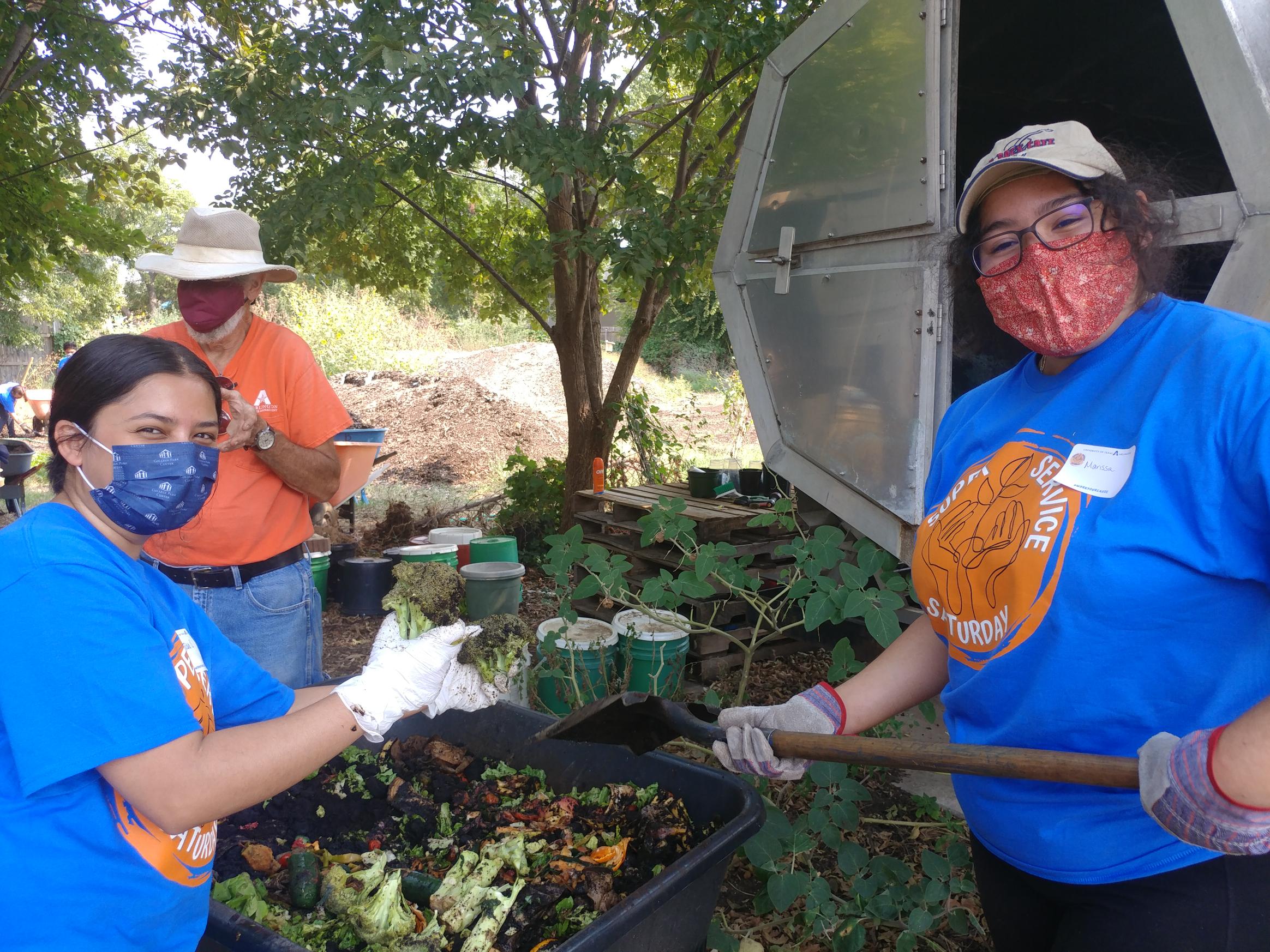 A variety of UTA organizations participated, including the Black Student Association, Freshman Leaders On Campus and the Society of Asian Scientists and Engineers.
Amber Waldron, a junior nursing major and president of UTA Volunteers, served on the Super Service Saturday committee and has participated in the event for the past two years. She said the committee planned the entire event, starting with reaching out to different nonprofit organizations and recruiting volunteers and site leaders.
"It's important for college students to give back to the community because they can gain experiences about different social issues," Waldron said. "I was glad to meet other volunteers, and I love hearing about how their experiences impacted them."
Projects included spreading mulch and weeding flower beds in gardens; sorting donations and stocking food pantries; organizing clothing and books; and cleaning and sanitizing spaces.
Xavien Johns began going to the event as part of Freshman Leaders On Campus when he first started at UT Arlington. Now, the senior marketing major said the volunteer event motivates him to give back to those less fortunate.
"As we reach and help people as we were helped, we can all rise and grow as a community," Johns said. "There is a certain motivational spirit that comes with seeing your fellow Mavericks serving that pushes you to continue to serve even when you are tired."