Looking for Answers for the Pediatric Workforce Decline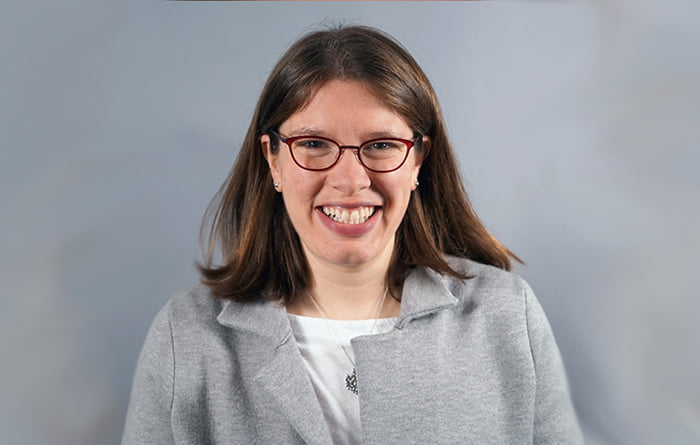 Over the past five years, the number of medical students who pursue a career in pediatrics has declined, while the number of pediatric positions needed has steadily increased. Pediatrics is the only major medical discipline that has experienced this stark shortage, while other medical specialties remain on the rise. Pediatric specialties, such as pulmonology and child abuse aftercare, now have 20 to 40 percent more jobs available than applicants.
But why is this happening?
That is what UTA College of Nursing and Health Innovation (CONHI) Assistant Professor Kristin Gigli and her colleagues hope to uncover. Dr. Gigli was recently selected to serve on the National Academy of Medicine (NAM) Committee on The Pediatric Subspecialty Workforce and Its Impact on Child Health and Well-Being. Topics to be considered by the committee will include how the pediatric workforce has evolved over time in general pediatrics and pediatric subspecialties, including a focus on diversity and geographic distribution; gaps in the pediatric workforce that may hinder optimal outcomes for pediatric patients; and strategies and technologies (such as telehealth) to ensure equitable patient access to pediatric expertise. The committee will be looking in to the role of state and federal policies and resources in developing and supporting a well-trained pediatric clinical and research workforce with appropriate competencies to improve child health, and several more topics.
Gigli has been interested in the dropping pediatric specialty numbers for some time, so her nomination, which came to her as a surprise, was a natural fit. "It's exciting for me to be a non-physician and to be able to bring my expertise as a nurse practitioner to this report. I have been part of the workforce group that has been building momentum towards getting this report put together and off the ground," Gigli shares. "So, it's nice to be able to now do the work that people are excited about seeing happen."
The committee is just now in its beginning stages. At their first meeting (being held at the time of this writing), they will examine clinical and research workforce trends related to the healthcare needs of infants, children, and adolescents, and the impact of those trends on child and adolescent health and well-being. Ultimately, they will recommend strategies and actions to ensure an adequate pediatric clinical and research workforce to support broad access to high-quality care and a robust research portfolio to advance the care of all children and youth.
While the committee is just beginning its search for answers, Gigli knows that what they find will have a lasting impact. "It is an exciting time and I think there is lots of potential impact for this work in the future."
-Amanda Wenzel, Assistant Director CONHI Marketing and Communications