Clinical Assistant Professor to spend summer advancing health policies through Urban Leaders Fellowship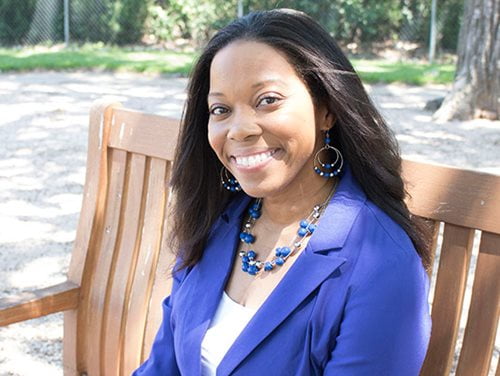 Dr. Brandie Green, clinical assistant professor in the Public Health Program at The University of Texas at Arlington, has been selected as a 2021 Fellow through the Urban Leaders Fellowship (ULF) program. Green, and the entire 2021 Fellow class, was selected among thousands of candidates. She will spend her summer working with policymakers and a non-profit organization in Tulsa, Oklahoma to advance health policy for marginalized populations.
"My classes and research focus on marginalized populations, urbanization and closing the gaps on health disparities, and this is real-life application of that work. I'm excited to be making an even greater impact in an area that needs the support and expertise," shared Dr. Green.
The Urban Leaders Fellowship has had over 600 Fellows who have been named and over 150 pieces of policy have been influenced through their work. Fellows also make real and lasting change through supporting organizations committed to social justice and positive impact.
"I want to help those groups that do not have a voice. I want to be an advocate for them, and this fellowship is one more way to do that. Much of my work is about how we break down health disparities and gaps, and what policies we can implement to address them, so I'm very excited for this summer experience with the Urban Leaders Fellowship," said Green.
Green joined the College of Nursing and Health Innovation in 2017 and teaches service-learning courses where students implement projects in the community as part of their class. Most recently they focused on food deserts in Tarrant County and building sustainable food options in Fort Worth.
"Dr. Green is not only doing very important work in her field, but she continues to create incredible opportunities for students along the way. She is going to bring back extensive experience and knowledge to her classrooms from this fellowship, while also making an impact on that community. We are very proud of her," said David Keller, Associate Dean and Chair for Kinesiology.
ULF has fellows in 10 cities across the United States. The fellowship is for professionals who are already leaders in their own right and are looking to accelerate their leadership through fellowship with a focus on policy and practice. Fellows work half-time on high-level policy projects with an elected official and half-time alongside partner organizations in cities across the country.