UTA clinical associate professor recognized by the government of India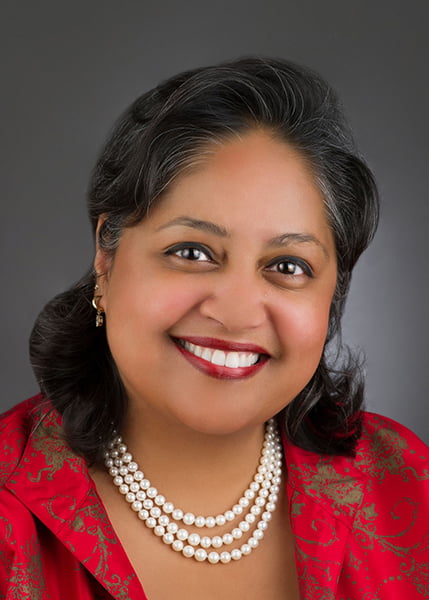 Jacqueline Michael, associate chair of advanced practice nursing in the graduate department and clinical associate professor, recently received recognition from the Government of India Ministry of Health and Family Welfare for program planning and presenting at a virtual conference.
Dr. Michael contributed as an International Resource Person in the International virtual training program on Advance Health Assessment. Her presentation on Mental Health Implications on Advance Practice Role was received well. Dr. Michael's involvement within the Ministry of Health and Family Welfare includes serving as a content expert and on the advisory board by invitation for special projects.
"I have been working with nurses in India since 2008 in areas of global health, leadership and mentoring which have brought many opportunities my way," said Michael. "Each of these has been rewarding in its own way though influencing nurses to optimize patient outcomes anywhere in the world brings me joy."
Her teaching contributions are strong and demonstrate the knowledge and skills of an expert teacher and mentor. Michael makes continuous improvements for CONHI in course delivery, led curriculum revisions of the course, and mentors new and ongoing faculty. Her service on various Boards and circle of influence reaches beyond local and regional professional organizations (Indian American Nurses Association of North Texas, Sigma Theta Tau International Honor Society of Nursing Delta Theta Chapter and Texas Nurses Association District 4), along with International organizations and boards ( Sigma Theta Tau International Honor Society of Nursing and National Association of Indian Nurses of America). She also visits India to teach and research topics in nursing leadership, succession planning, strategic planning, non-governmental agency operations, nursing education, curriculum design, advanced practice role, and Health assessment. Her long history of service and leadership proves her dedication to the profession and CONHI.
"I have been at UTA since 2001," said Michael. "I now serve as associate chair in the graduate nursing department in CONHI and oversee operations of all the nurse practitioner programs. I would love to continue conversations and efforts to improve nursing education, advance the nurse practitioner role and scope locally and globally including creating new relationships to improve graduate nursing education in India."
- Written by Midori Hrinda, UTA College of Nursing and Health Innovation