Gu Recognized for Labor of Love in Physical Activity/Education
Xiangli Gu, assistant professor in the Department of Kinesiology, named as one of two recipients of the Joy of Effort Award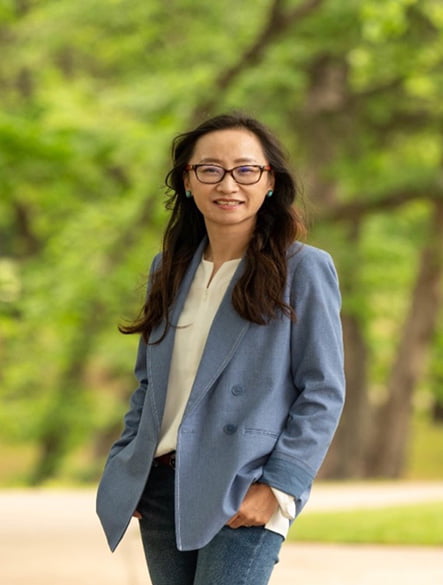 At the 2022 Shape America National Convention & Expo, Xiangli Gu, assistant professor in the Department of Kinesiology at UTA, was named as one of two recipients of the Joy of Effort Award. This award, presented by the Society of Health and Physical Educators, honors those who personify the labor of love that is the effort to enrich the goals and objectives of health and physical education, physical avidity, dance, and sport.
Dr. Gu, whose research focuses on promoting physical activity and movement behavior across the life span, was nominated by peers for her excellence and accomplishments in teaching and research. Gu's research makes use of new intervention approaches to provide parents and professionals with resources that are effective in supporting children's physical activity and development.
"I feel honored and humbled to receive this award. I think this is not the end, but a beginning as a scholar in the field," shared Gu. "To me, this award has helped me to know who I am and where am I in my career, to not only be recognized as a scholar in the field but to motivate me to my next stage."
With over 15 years in academia, Gu is a scholar who engages and mentors students. Both graduate and undergraduate students mentored by Gu have consistently received recognitions and awards from various national or regional professional organizations, such as SHAPE America, TACSM, and TAHPERD. Two of her Ph.D. students have also successfully secured prestigious research grants from SHAPE America.She credits these successes as giving her confidence as a mentor in her field.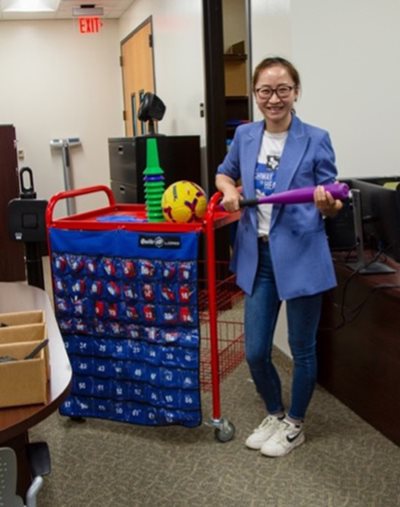 Gu's research lab, Movement & Physical Activity Epidemiology Laboratory, is focused on understanding the psychosocial and behavioral mechanisms in motor performance, innovative technologies to promote physical activity, motor performance, and mental health outcomes.
"I feel an obligation to do high-impact research to benefit communities, partners, schools, and families. I have a strong interest in promoting health and physical activity in children and families," said Gu. "As a scholar, I want to contribute to the science and also prepare the next generation in the field."
The Joy of Effort Award is presented annually and is selected among a pool of nominations.