Department of Kinesiology
Welcome to the Department of Kinesiology
Kinesiology is an academic discipline that focuses on the study of movement and physical activity and its impact on health, society, and quality of life. The Department of Kinesiology is part of the College of Nursing and Health Innovation and furthers UTA's mission to improve health and the human condition as our society moves into the 21st century.
About Our Programs
The Department is comprised of six undergraduate programs (Clinical & Applied Physiology, Health, Fitness & Wellness, Motor & Rehabilitation Sciences, Physical Education Teacher Education, Sport Leadership and Management, Public Health), a Graduate Certificate program (Public Health) three master's programs (Exercise Science, Athletic Training, and Master of Public Health), and a Ph.D. in Kinesiology.
The Department of Kinesiology is an active member of the American Kinesiology Association (AKA).

Academic Program Locations
These are the locations where Kinesiology programs are administratively located.
Community Programs
The Department of Kinesiology offers several community programs.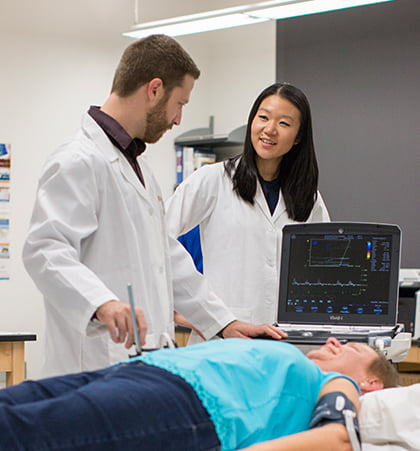 Research Labs
The Department of Kinesiology is proud of its long tradition of scientific inquiry and research as embodied by our research laboratories. In these spaces science meets application and the results improve health for the people of North Texas, our nation, and the world.