Master of Science in Exercise Science
Master of Science in Exercise Science
Program Overview
The Kinesiology Department's Master's of Science Program provides students with advanced level training in Exercise Science. Students will interact with world-renowned faculty at the forefront of research and discovery, to accomplish three distinct objectives:
Provide students with the academic and research skills needed for doctoral study in integrative and applied physiology, movement and rehabilitation sciences, or physical education.
Prepare students for employment in clinically oriented environments, associated with physical activity and rehabilitation such as cardiac rehabilitation, strength and conditioning, or sports medicine.
Enhance the theoretical background and skills of students seeking employment in Physical and Health Education.
Students can choose to (1) work directly with a faculty member to complete a manuscript project or a thesis OR (2) complete an internship during the final semester in a clinical environment.
Courses
All students are required to complete 36 hours for the Master's degree. All students accepted into the Master of Science in Exercise Science will take a core of 15-semester hours of required KINE courses. In addition, all students are required to complete one of the following in their last semester; KINE 5389: Research Manuscript Submission, KINE 5689: Thesis, or KINE 5393 Physiology of Exercise Internship. The remaining required hours will be completed through various course electives.
All M.S. students are initially accepted on the non-thesis track.
Required Courses
KINE 5300 Research Methods
KINE 5376 Introduction to Biostatistics -or-KINE 5305 Applied Statistics in Kinesiology
KINE 5320 Advanced Physiology of Exercise
KINE 5323 Motor Learning and Motor Control
KINE 5350 Applied Biomechanics
Complete one of the following:
KINE 5389 Research Manuscript Submission

KINE 5698 Thesis

KINE 5393 Physiology of Exercise Internship
Elective Coursework (Example Courses)
KINE 5170 Journal Club in Kinesiology

KINE 5326 Cardiocirculatory Physiology of Exercise

KINE 5327 Pulmonary Physiology of Exercise

KINE 5328 Neuromuscular Physiology of Exercise

KINE 5239 Strength & Conditioning

KINE 5338 Exercise Prescription for Special Populations

KINE 5340 Environmental Physiology of Exercise

KINE 5360 Fundamental Principles of Integrative Physiology

KINE 5390 Special Topics in Kinesiology

KINE 5394 Research in Kinesiology
Electives: If all of the following are completed they will count towards the MS in Exercise Science degree but will also satisfy the requirements for a Graduate Certificate in Public Health
KINE 5372 Introduction to Epidemiology

KINE 5373 Introduction to Environmental and Occupational Health

KINE 5375 Community and Behavioral Health

KINE 5376 Introduction to Biostatistics -or-KINE 5305 Applied Statistics in Kinesiology

*(Note: See above - This course is already taken as a requirement for the MS in Exercise Science degree).
KINE 5377 Introduction to Health Systems and Policy
Admission Requirements
Admission into the graduate program is determined by a Departmental committee that takes into account all components of the application to arrive at a decision. As there are more applicants than available seats in the MS program in Exercise Science, the application process is competitive. Applications can be submitted for consideration for both Fall and Spring start dates.
The MS in Exercise Science Program observes the following deadlines:
Spring Admittance: Students interested in beginning the MS program in the spring semester are recommended to submit application materials by Oct 1st of the fall semester preceding the desired start date.
Fall Admittance: Students interested in the beginning the MS program in the fall semester are recommended to submit application materials by July 1st of the summer preceding the desired start date.
Minimal Departmental Prerequisites
Note: Listed below are UTA course numbers. Equivalent courses at other institutions of higher education will also be considered.
BIOL 2457 - Human Anatomy
BIOL 2458 - Human Physiology
MATH 1302 - College Algebra
KINE 3300 - Functional Anatomy
KINE 3301 - Biomechanics of Human Movement
KINE 3315 - Physiology of Exercise
Admissions Standards for

Master's Degree

in Exercise Science
IMPORTANT: Meeting these minimum standards does not guarantee acceptance into the program.
Undergraduate degree from a U.S. accredited institution or an equivalent foreign institution.

GPA of 3.0 or above during the last 60 hours of undergraduate work or in any previous

graduate program

.

GRE Quantitative score of 144 and Verbal score of 153. Additionally, satisfactory Writing scores are required. If scores are below these standards the application will still be considered as the Department takes all components of the application into consideration.

A minimum score of 550 on the paper-based TOEFL, a minimum score of 213 on the computer-based TOEFL, a minimum score of 40 on the TSE, a minimum score of 6.5 on the IELTS, or a minimum TOEFL iBT total score of 79 with sectional scores that meet or exceed 22 for the writing section, 21 for the speaking section, 20 for the reading section, and 16 for the listening section.
All Master's students are originally accepted as "Non-thesis track".
Contact information for references is not required but may be asked for if additional information is needed.
Waiver of Graduate Record of Examination (GRE)
In some instances prospective students may not be required to submit GRE scores. For more information on this waiver please refer to the graduate catalog by clicking or tapping here.
Probationary Admission
Applicants failing to meet the above admission criteria may be considered for probationary admission in which case the following additional criteria will also be considered by the Graduate Studies Committee:
Professionally relevant experience

Additional writing samples and/or information may be requested

Applicants admitted on probation will be required to maintain a B or better average during their first 12 hours of graduate study.
A graduate advisor within the Department of Kinesiology will review transcripts of prospective students to determine what prerequisites are needed prior to enrollment in courses within the proposed program. If deficiencies are identified, a pre-program of study designed to prepare the student for graduate course prerequisites will be written and signed by the prospective student and the graduate advisor.
Resources
Policies: While University faculty and staff members give students academic advice and assistance, each student is expected to take responsibility for his or her education and personal development. The student must know and abide by the academic and disciplinary policies of the Department of Kinesiology, College of Nursing and Health Innovation, and the University of Texas at Arlington, including rules governing quantity of work, the standard of work required to continue in the University, scholastic probation and dismissal, and enforced withdrawal.
Students will not be relieved of their responsibility to know the policies, deadlines and rules of the University on the grounds that they were not told. If students have questions regarding policies, it is the University's expectation that the student will consult his/her academic advisor for guidance and resolution.
Course Load: Graduate education requires students to have dedicated time to devote to studying, completing assignments, preparing for, and participating in research activities and other course work. Students are encouraged to consider their work schedules and commitments considering the demands of the MS program and adjust accordingly. Commitments which compete with graduate study may result in suboptimal academic performance and place the student in academic jeopardy.
Tuition Plans: For approximate annual cost including tuition and fees please consult the following site: https://www.uta.edu/fao/cost/.
Academic Calendar: Students should review the academic calendar prior to enrolling and prepare accordingly.
Scholarship/Aid: In addition to the Assistantship positions provided, on a competitive basis, by the Department, the University offers various Scholarships/Aid to qualified students. https://www.uta.edu/fao/scholarships/
Student Success
Student Success is a high priority in the Department of Kinesiology and the University of Texas at Arlington. A wealth of resources are available to all students achieving academic success at UT Arlington. Our dedicated faculty make every effort to assist students in meeting their academic goals across a wide variety of subject areas.
Faculty Mentors & Research Advisors
The faculty listed on this page (below) are willing to partner with Kinesiology graduate students, both on the Masters and Doctoral level, to serve as advisors, mentors, committee members and committee chairs. Your own course of study and research area needs to align to and be compatible with (but not necessarily exactly match) faculty research programs in the Department.
The MS Degree in Exercise Science in the Department of Kinesiology is STEM Approved: 26.0908.00 – Exercise Physiology and Kinesiology falls under "Biological and Biomedical Sciences". This allows F-1 students to qualify for a STEM OPT extension.
Learn more about STEM Eligibility here
Join us for Exercise is Medicine Week
October 2nd - 6th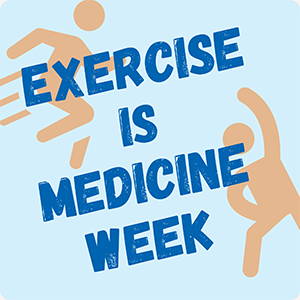 Fitness challenge • Lectures • Health tips • Career Day
Every event increases your chance to win one of two $100 prizes!
UTA MS Exercise Science Interest Form
NOTE: MS Exercise Science is STEM approved.
Kinesiology Research and Program Mentor Faculty
Graduate Studies Committee Faculty and Associates
The following faculty are eligible to serve primary roles (committee chairs and research mentors) for graduate students in the Department of Kinesiology. Students should work with their chair or mentor to identify possible faculty to fill secondary roles (committee members, reviewers, etc.).