CONHI ALUMNI
As a graduate of the College of Nursing and Health Innovation, you have a connection to UT Arlington that we know you would like to keep fresh and alive. We want to stay connected with you, and to encourage your engagement with the College, its faculty and students. There are a variety of ways you can stay connected with the College of Nursing and Health Innovation.
UTA Alumni Relations
The Office of Alumni Relations at UTA is excited to have you as part of the alumni family! Please visit our website UTA Alumni Relations to learn more about the benefits we offer and to read inspiring stories about your fellow Mavericks! Follow us on social media @UTAAlumni to keep up with the latest alumni news and reach out to us at alumni@uta.edu to connect with us! We would love to learn more about you and hear your success stories!
Additional Alumni Resources
Sigma Theta Tau International is the honor society for nursing. Many of our College faculty and alumni are members of our local chapter, the Delta Theta Chapter whose mission is advancing world health and celebrating nursing excellence in scholarship, leadership, and service. Visit Delta Theta to learn more: https://deltatheta.sigmanursing.org/home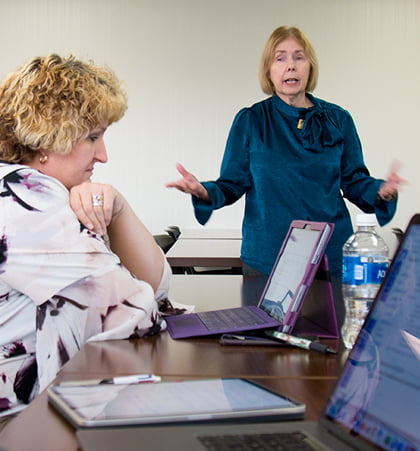 Continuing Education Courses
CONHI offers an array of free continuing education sessions available to alumni, preceptors and other stakeholders. Please review our list of session offerings available.
Donate to the College
Ready to make a gift? Donate today directly through our online gift form!
Donate now