New name for a program with an important mission
Gender, Women and Sexuality Studies is a better representation of the focus of the program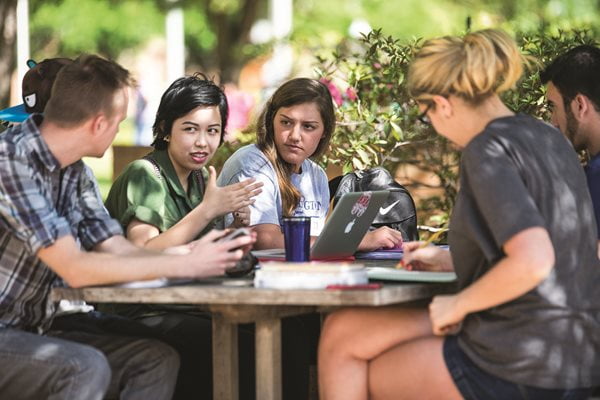 The popular Program in the College of Liberal Arts, previously called Women and Gender Studies has been officially renamed Gender, Women and Sexuality Studies (GWSS). The change comes as the Program seeks to acknowledge all areas of sexuality studies.
Dustin Harp, Ph.D. and Director of GWSS expressed her excitement for the change, "Sexuality is another important force that shapes all aspects of our lived experiences. Our program's name change not only is an acknowledgement that sexuality is an important aspect of contemporary culture but indicates a commitment to the campus community and our students. There is now a place on campus for students to find courses that specifically address this significant aspect of the human experience."
Started back in 1974, as the UTA Center for Women's Studies, the mission of the Program has always been to promote discourse around gender and sexuality within the UTA community, explore social norms and history of gender and sexual identity, and deepen the understanding of complex and critical issues regarding women, gender, and sexuality.
"Beyond the campus, changing the name of our program to Gender, Women + Sexuality Studies and formalizing our commitment to sexuality as another aspect of identity studies illustrates UTA's commitment to student success, inclusivity, and academic excellence," Harp remarked.
Students who take courses or minor in GWSS will learn how gender and sexuality impact peoples' personal, social, economic, and political lives. Gender and sexuality impact all of us and every institution and social structure around the globe. With a minor in GWSS students will be better equipped to work and live in our contemporary world.
Interim Dean Dan Cavanagh said, "We are very pleased to announce the new name of Gender, Women, and Sexuality Studies. This new program title showcases the University's ongoing and expanding commitment to inclusive and diverse curricula and people. The expanded mission of GWSS will provide even more avenues for our students to study and understand the diverse world around us, and will allow our graduates to bring their expertise and understanding with them when they launch into the world."
To find out more about the Program, see course schedules or schedule a visit, visit the website.