Hispanic Heritage Month Spotlight: Cristian Hernandez
In honor of Hispanic Heritage Month, the College of Science is putting the spotlight on Hispanic faculty, staff, and students.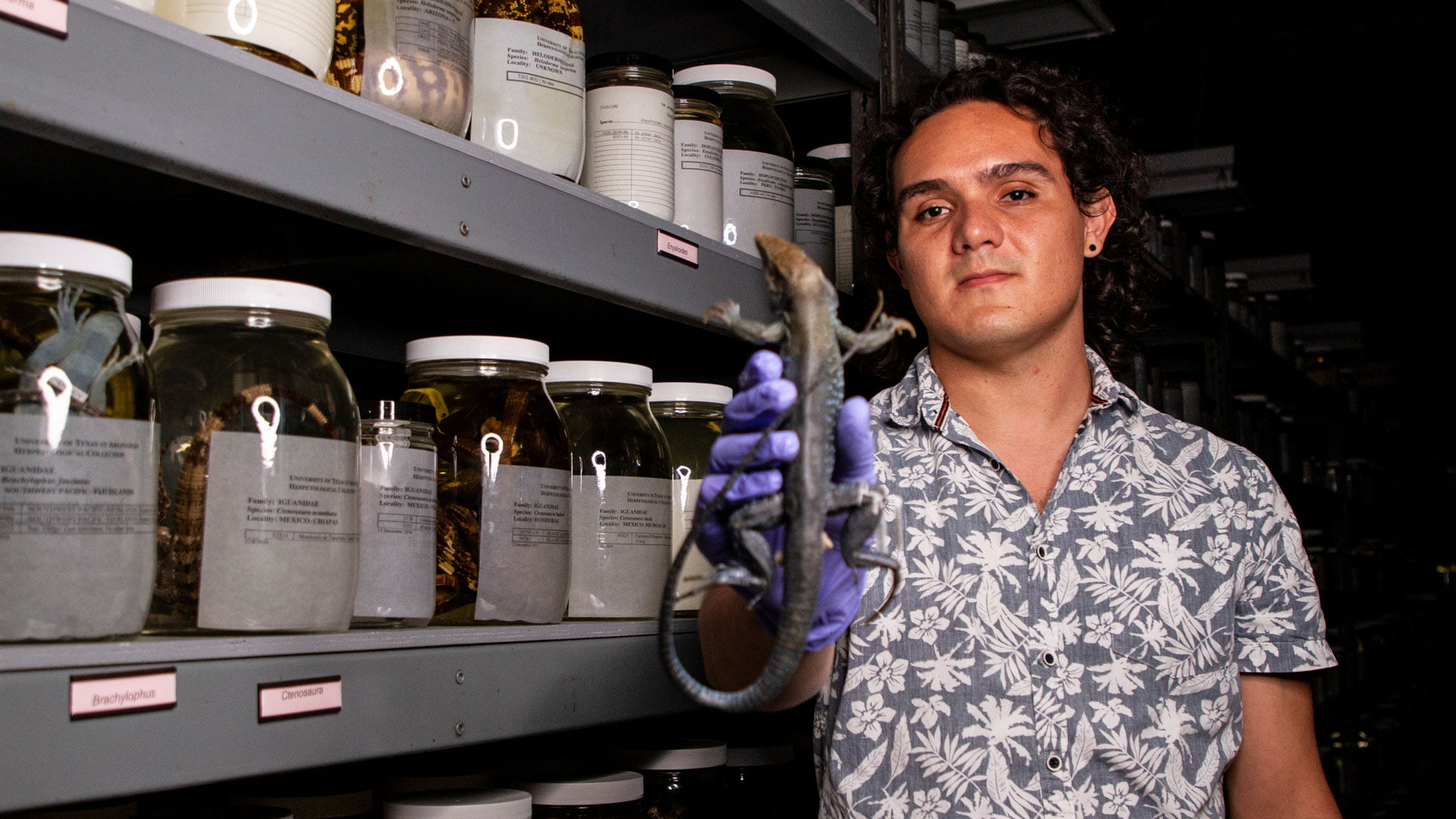 In honor of Hispanic Heritage Month the UTA College of Science is focusing its lens on its Hispanic faculty, staff and students. UTA, a Texas Tier 1 and Carnegie R-1 university, carries a Hispanic Serving Institution designation and is one of the most diverse public campuses in the nation.
Members of the Hispanic community are learning and doing great Science at UTA, including College of Science biology doctoral student Cristian Hernandez, a native of Colombia who has studied reptiles in the Brazilian Amazon and is now investigating lizard morphology, specifically limb reduction.
Hernandez shares his journey, portions of his research, culture, and thoughts on life as a Ph.D. student in another country in this edition of Voices - thoughts from Maverick Scientists leading the charge to innovate, discover and learn.