Lovely takes reins as chair of Chemistry and Biochemistry Department
The UTA Department of Chemistry and Biochemistry is undergoing a change in leadership this semester, but the transition has been seamless.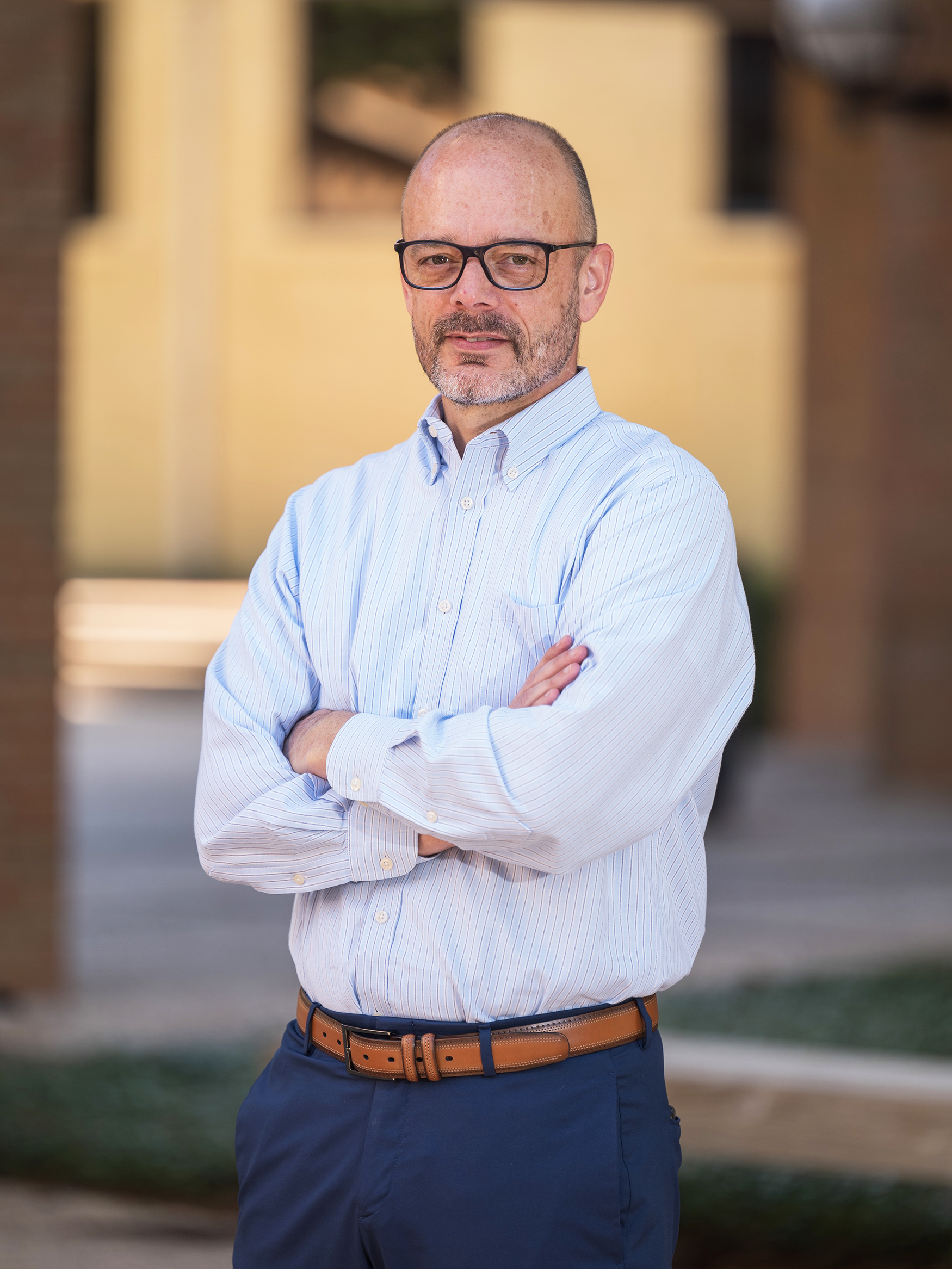 The UTA Department of Chemistry and Biochemistry is undergoing a change in leadership this semester, but the transition has been seamless.
Carl Lovely, distinguished teaching professor, who previously served as associate department chair, became department chair on September 1. He succeeded Fred MacDonnell, professor, who served as chair for the past six years but stepped down to focus on his research and teaching.
Peter Kroll, professor of chemistry and biochemistry, now serves as associate chair.
"I am honored to have an opportunity to lead a department of which I have been a member for over 25 years," Lovely said. "I hope I can be as effective a leader as those who have gone before. I want to be able to continue the strides we have made in recruiting excellent faculty who have gone on to secure significant external funding and make extraordinary scientific discoveries. Ultimately, I want to be able to oversee the growth of our department to a size commensurate with other comparable Tier 1 institutions."
MacDonnell, who received the UTA Distinguished Record of Research Award in 2014, said it was his honor to serve as department chair for the past six years.
"Our faculty have been incredibly productive and our staff is second to none," MacDonnell said. "It has been a pleasure working with them all. I am proud that during my tenure we have increased the number of tenured and tenure-track women on the faculty from two to five and these, plus our other new faculty hires, have all shown excellence in research and grantsmanship, ultimately helping UTA reach Tier 1 status. I'm happy that Carl Lovely is replacing me as I know he will well serve the department and university."
Morteza Khaledi, dean of the College of Science, expressed gratitude for MacDonnell's leadership and said the department is in good hands with Lovely as chair.
"Under Dr. MacDonnell's leadership, the department has grown in stature and has received recognition for the achievements in its research and academic programs," Khaledi said. "He has earned well-deserved praise and respect from department faculty, staff, and students. I share the sentiment of all those in the department and thank him for his contributions to the department, the College, and UTA.
"I am confident that the department will continue its growth and reach new heights under Dr. Lovely's leadership in the coming years. I welcome Carl to the College leadership team and look forward to working with him."
Lovely came to UTA in 1996 as an assistant professor. He was promoted to associate professor in 2002 and to full professor in 2008. He served as College of Science interim associate dean of research and graduate studies in 2014-15.
His research interests are based in synthetic organic chemistry – the construction of new organic molecules with new properties using new or improved methods. His lab group is interested in developing approaches to preparing natural products or compounds that may be useful in drug discovery. His research currently receives support from the National Institutes of Health and the National Science Foundation.
Lovely was inducted to the UTA Academy of Distinguished Teachers in 2010 and was named College of Science Outstanding Teacher in 2007. He was the first recipient of the College of Science's Distinguished Record of Research Award in 2021.
He received a B.S. in Chemistry with honors from the University of Birmingham, England, in 1987, and earned a Ph.D. in Organic Chemistry from the University of Birmingham in 1990. He served postdoctoral fellowships at the University of Heidelberg in Germany in 1991-92, and in the Department of Chemistry and College of Pharmacy at Ohio State University from 1992-96.
---
The UTA College of Science, a Texas Tier One and Carnegie R1 research institution, is preparing the next generation of leaders in science through innovative education and hands-on research and offers programs in Biology, Chemistry & Biochemistry, Data Science, Earth & Environmental Sciences, Health Professions, Mathematics, Physics, and Psychology. To support educational and research efforts visit the giving page, or if you're a prospective student interested in beginning your #MaverickScience journey visit our future students page.