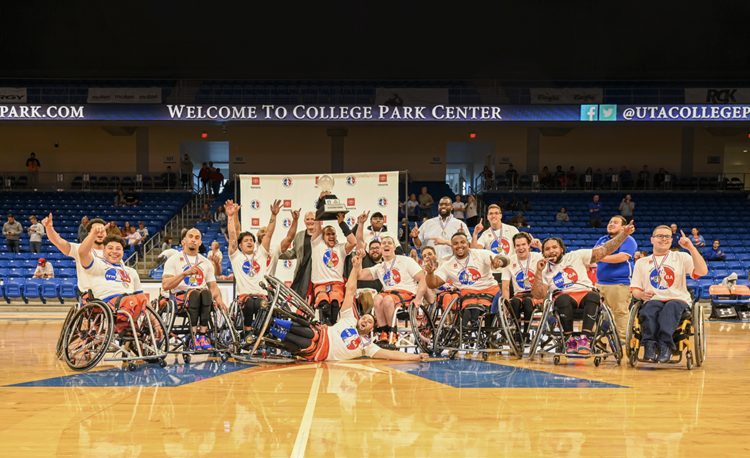 Movin' Mavs Win 10th National Title
The men's and women's wheelchair basketball teams at The University of Texas at Arlington both competed in the National Intercollegiate Wheelchair Basketball Tournament (NIWBT) on their home court over the weekend. The Movin' Mavs won its second consecutive national title, having defeated the University of Alabama in 2021, and 10th overall. The Lady Movin' Mavs placed third.
Stay up to date on the latest COVID-19 policies at UTA!
See Updates
Doug Garner appointed as the Team Staff by NWBA
Doug Garner, Assistant Director of Campus Recreation Adapted Sports and Recreation and the Head Wheelchair Basketball Coach for the University of Texas-Arlington for over 13 years has been appointed as the team staff for the 2021 U.S. Men's U23 World Championship Team.
Game Schedule
Want to know when our teams play next? Check out our schedule so you don't miss our next game.
Honors and Awards
Highlights of our consistently nationally ranked program
Movin' Mavs Basketball
NATIONAL CHAMPIONS
1991, 1992, 1993, 1994,1997, 2002, 2006, 2017, 2020, 2021,...
Wheelchair Tennis
NATIONAL CHAMPIONS
2014
Lady Movin' Mavs Basketball
National Champions
2016, 2018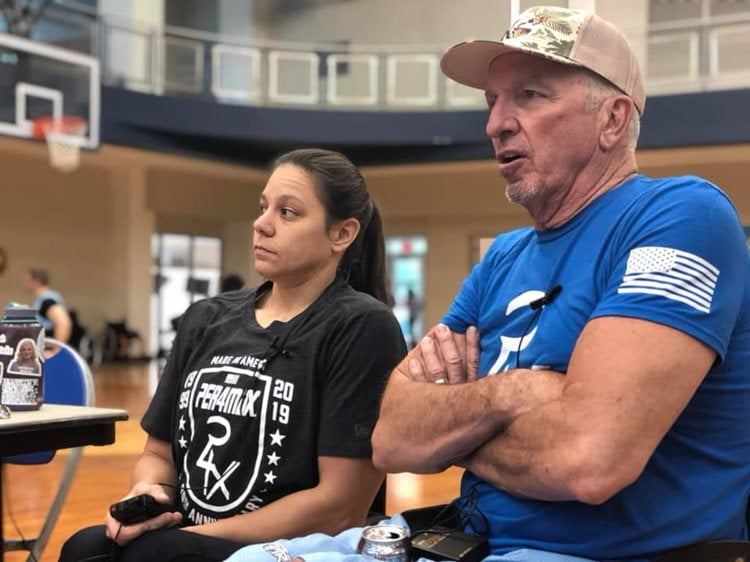 Sponsorship, Support and Collaborations
Through the years, UTA has provided athletes with disabilities the opportunity to represent the University at the highest levels of athletic competition through the wheelchair basketball. Support can come in many ways; scholarships, travel and operating costs continue to rise above and beyond the reach of current budgets.
Junior and College Testing Guidelines
This spreadsheet was created to give coaches and players in the wheelchair basketball community a numerical set of data to use in determining what qualifies as "average" times during drills.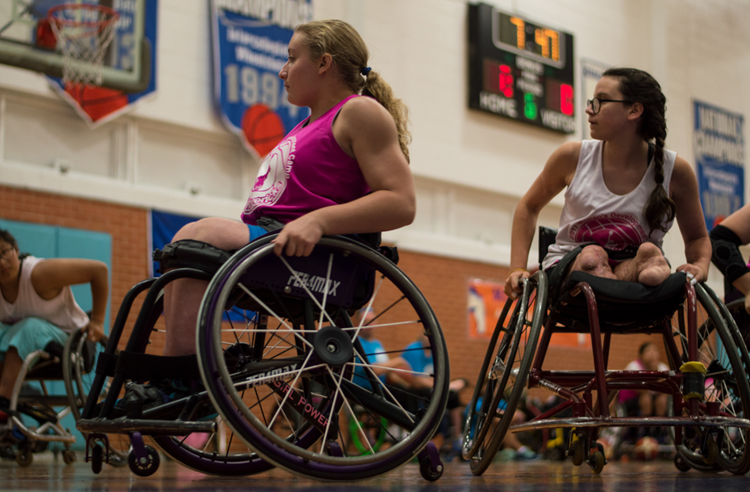 Camps and Clinics
Our camp curriculum is designed to meet the needs of athletes at all levels, from beginning athletes to more experienced athletes working to make USA national teams.