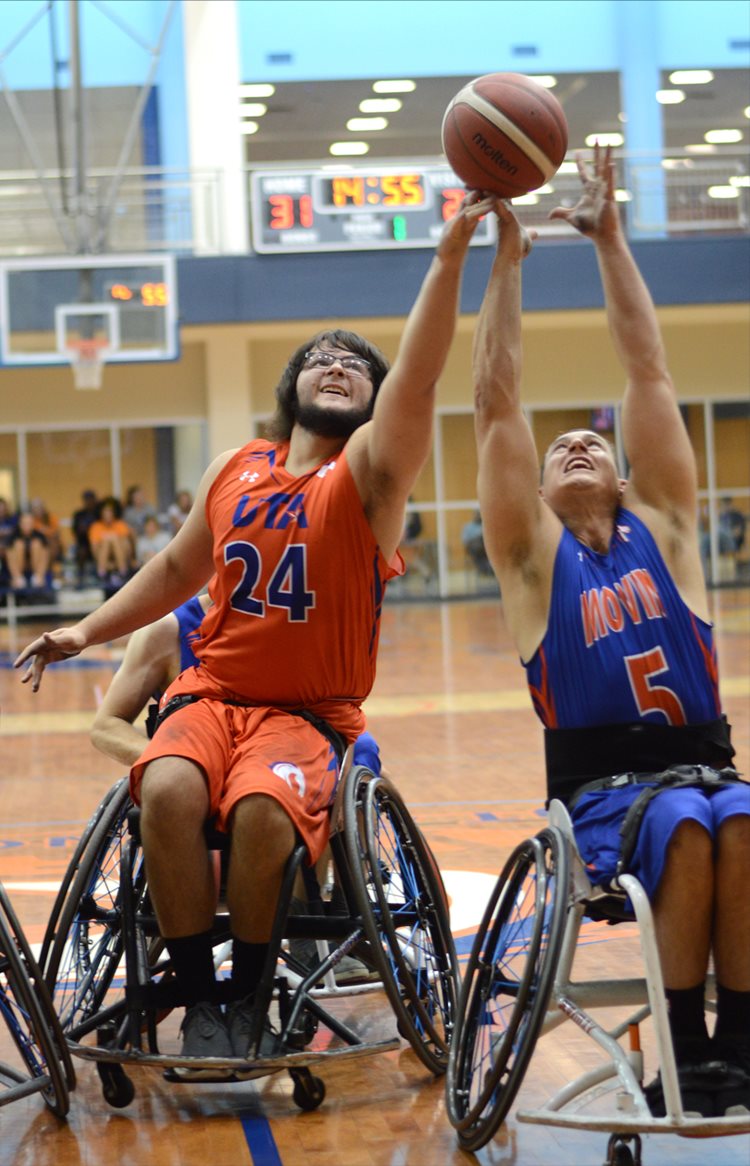 Adaptive Recreation
The Adaptive Recreation program is a rewarding program that brings more disability recreational programs to the students with disabilities. Programming in this area includes invitations to students with disabilities from other college and university programs in the area, high school students with disabilities, able-bodied students who are studying disability sport and recreation programming, and people with disabilities in the community.
Adaptive Programs
Adaptive Recreation offers an intramural program that included a soccer clinic for visually impaired students, and wheelchair divisions in billiards, table tennis, badminton, 4-on-4 football, 3-on-3 basketball, boccia, tennis doubles and more.
The Adapted Sport program is looking to offer new sport and recreation programs for students with disabilities on campus. Training is being planned for all group exercise instructors in making modifications for students with disabilities. Some of our kinesiology swim classes are prepared for modifications based on disability in both learn to swim classes and swim for fitness classes. Programs are being planned for the fall semester in Paralympic Swimming, Indoor Wheelchair Soccer (manual and power chairs), and Introduction to Wheelchair Basketball.
Students with disabilities who are looking for opportunities to participate in any of these programs or who have interest in other programs can contact Doug Garner at movinmavs@uta.edu.
View Adapted Sports Club Page