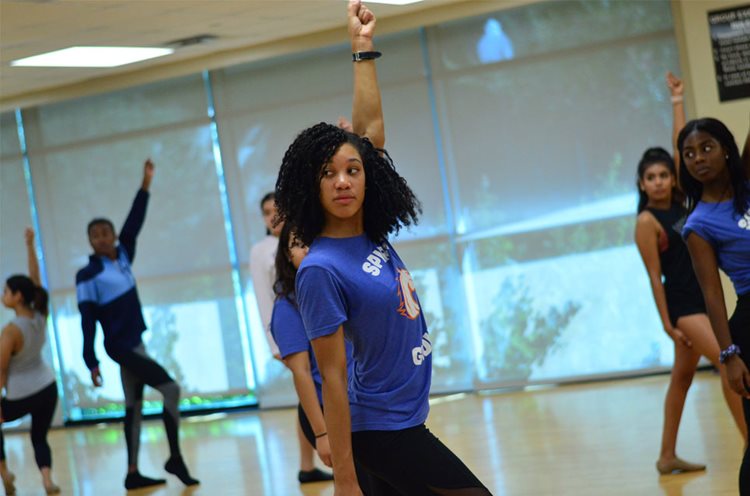 Camps and Clinics
UTA Spirit Groups offer several different options for camps and/or day clinics. We provide recruitment clinics and youth clinics, which are led by the UTA Cheer and Dance Teams. The Spirit Groups also host Universal Cheerleaders Association (UCA) and National Dance Association (NDA) Camps in the summer for high school and middle school teams.

College Clinics
The UTA Cheer and Dance teams both offer day clinics for high school and/or current college students who think they may want to try cheering or dancing in college. The day usually consists of a Saturday morning, learning skills, technique, and mini-routines taught by our current teams.
Dates:
Spring 2023 TBA
Cost: $55
Summer Camps
UTA Spirit Groups hosts summer spirit camps in conjunction with the Universal Cheerleaders Association (UCA). UCA camp is where squad bonds are formed and memories are made. Your team has the option to stay on campus, or commute daily. Not only is it one of the most fun-filled experiences for your team, but also attending a UCA camp keeps you and your team current with the latest cheer innovations and gives you the competitive edge for the upcoming year!
Dates: June 2-5, 2023 & July 17-20, 2023
Need More Info?
Send us an email with your questions or concerns, and we'll get back to your right away!