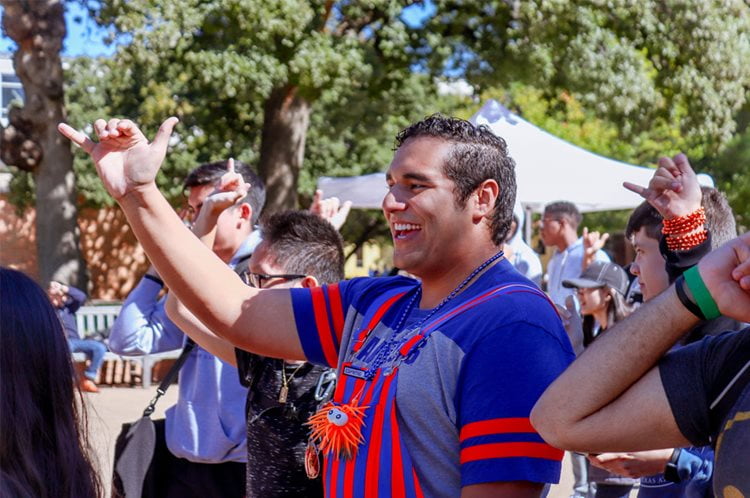 Wranglers
Get involved with the UTA Wranglers! Throughout the entire year, Wranglers serve as the super fans of the University. This particular spirit group is known to wear striped blue and orange overalls and spread school spirit. They cheer at athletic events, show their Maverick pride, and make appearances around campus and at community events. For more information on how to join the UTA Wranglers, send us an email.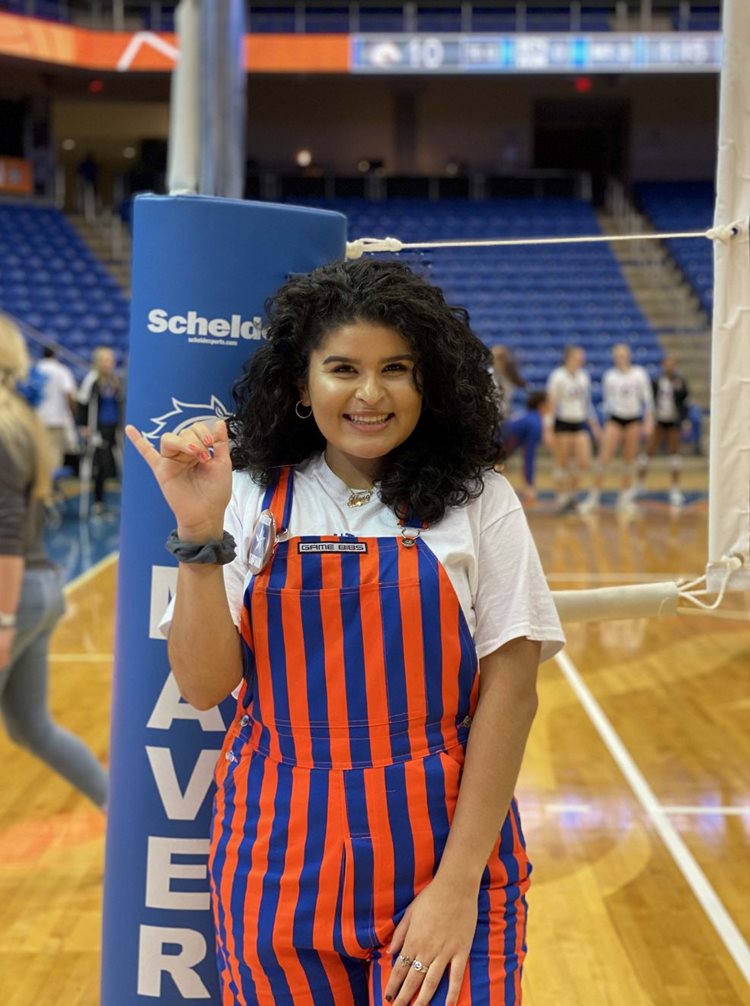 International Business Major
Meet Alexa
I am a captain of the Wranglers and I have gained friendships for a lifetime. I now understand that all UTA students come from different backgrounds. The Wranglers have taught me that no matter our background, we can stand together and cheer for something we love! Our school spirit brought us together. On my first day at UTA, I got lost and missed my very first class but I was able to push through and now that I have met so many people at UTA through Spirit Groups, I am able to find my way on campus and always arrive early for all my classes.
Appearance Request
Are you looking for some excitement to add to your event? The cheerleaders, dance team, and our mascot Blaze are available for appearances.
Request an Appearance
Requirements
Meet semester point requirement
Attend and cheer at required events and programs
Assist in marketing and promoting school spirit
Represent yourself, UTA, and the Spirit Groups with respect