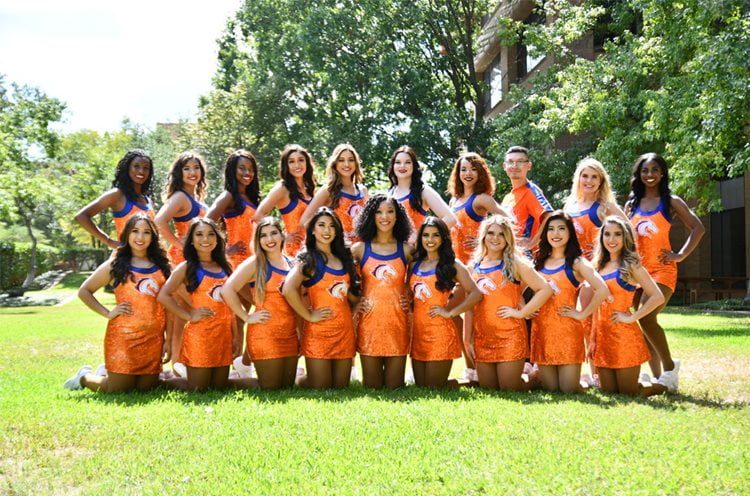 Dance
The Dance team is the official dance team of The University of Texas at Arlington.  Our style of dance consists of a combination of jazz, hip-hop and pom. The squad meets 4-5 times a week for practices, games and various community performances during the fall and spring semesters. The Mavericks Dance Team performs at UTA athletics events, as well as many campus and community events throughout the year. They also compete and represent UTA at the NDA Collegiate National Championship every year. Scholarships are available and based on tenure, academics, and leadership positions held on the team.
Tryouts
Our season begins in the spring with tryouts in May, practice and camp in the summer, and games in the fall and spring. If you are interested in being a Maverick Dancer, explore our tryout process.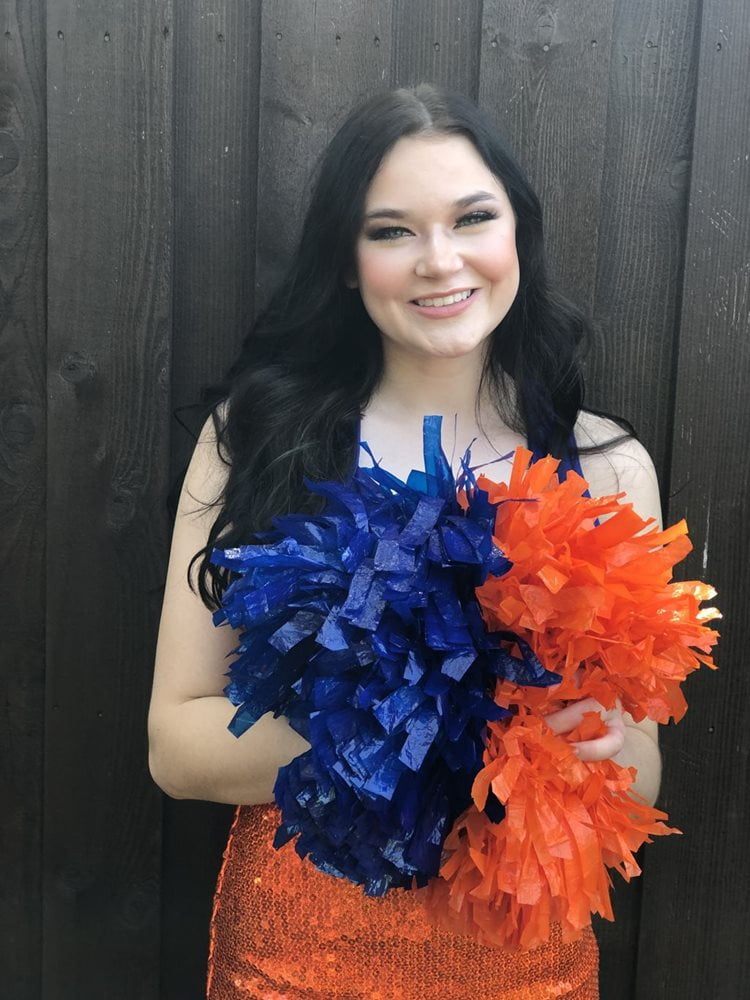 International Business Major
Meet Kyra
My most memorable experience this past year has been attending practices and bonding each week with my teammates. Being a part of the UTA dance team offers different experiences such as games, parades, and other events around the metroplex. The UTA dance team has been a great outlet for me to meet new people and be involved after I transferred to the university.
Appearance Request
Are you looking for some excitement to add to your event? The cheerleaders, dance team, and our mascot Blaze are available for appearances.
Request an Appearance
Already a Member?
If you are already a member, visit our Member Resources page for additional information.
Go to Member Resources