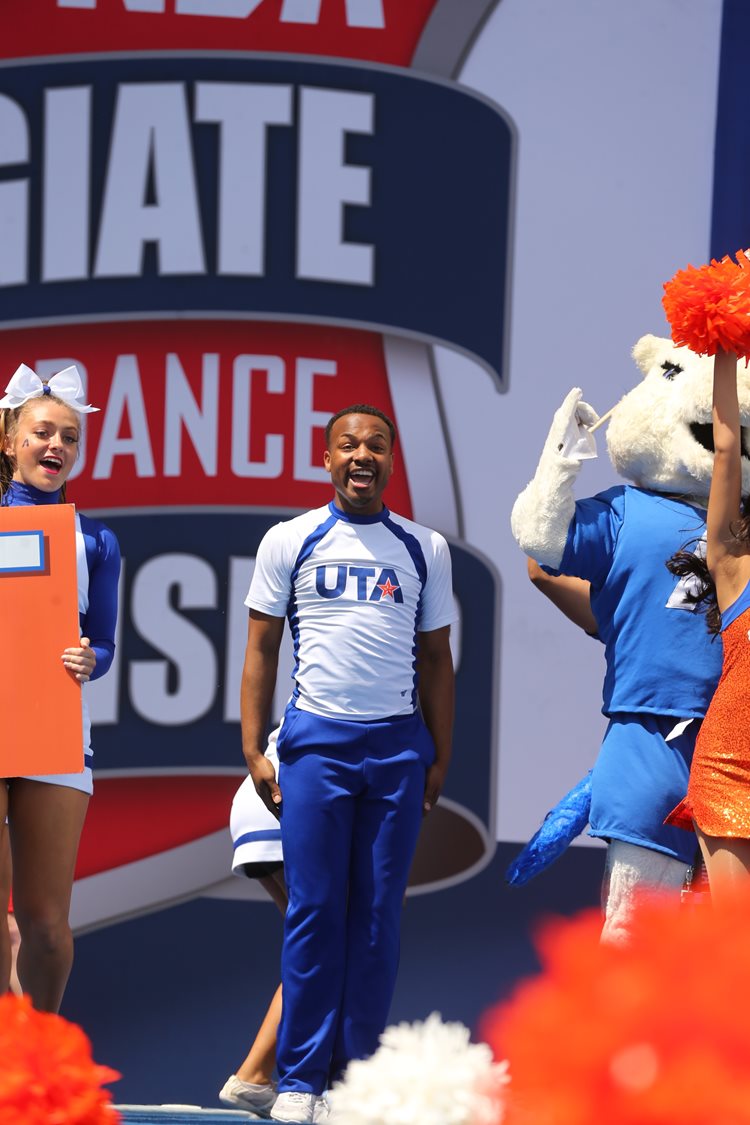 Cheer
The UTA Cheer team is hardworking and dedicated. They have to balance their time between their education, cheer, and other activities. The Cheer team performs at men's and women's basketball games and women's volleyball games during the fall and spring semesters. They compete in the Small Co-ed Division at the NCA Collegiate National Championship every year, where they have won six national championships since 2010! Scholarships are available and based on tenure, academics, and leadership positions held on the team.
Tryouts
Beginning every May, tryouts will consist of three rounds. Afterwards, training will start in the summer to prepare for the school year. If you are interested in being a Maverick Cheerleader, explore our tryout process.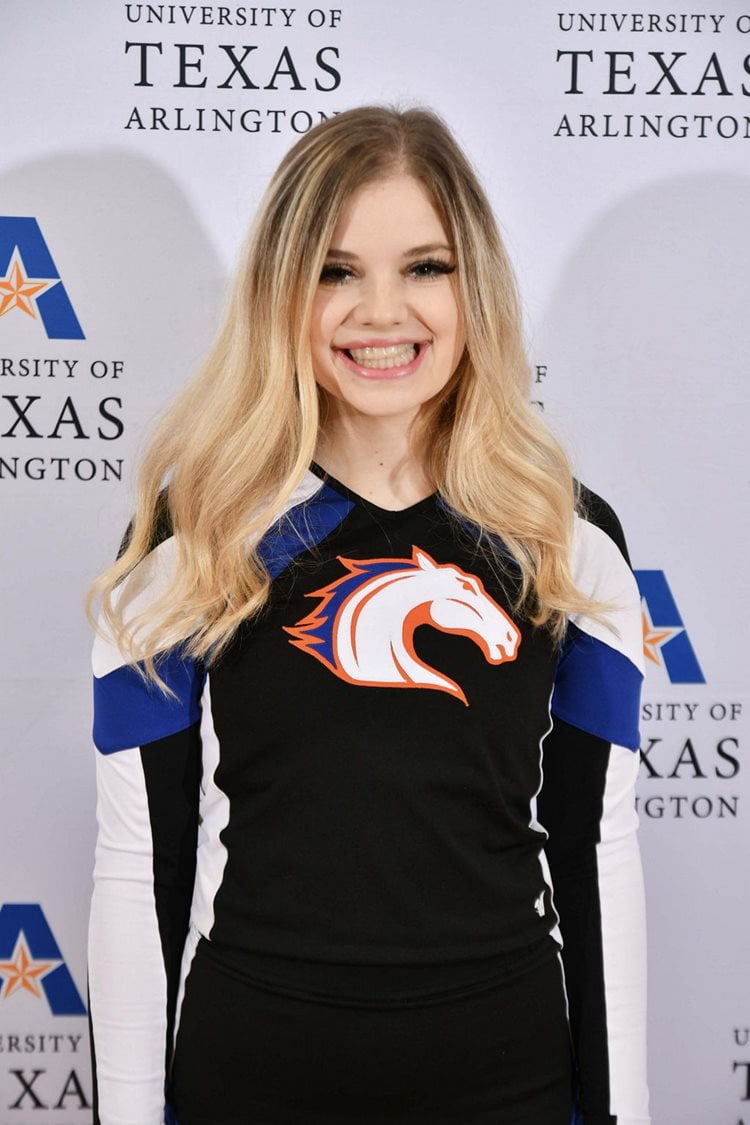 Meet Kathryn
I am involved in the UTA community by being a UTA Cheerleader and by also being in a Sorority! I've learned so much about myself this past year. By being a part of the cheer team, I have grown closer to all kinds of different people that really shows the diversity at UTA. Cheer has taught me who I want to be and how I can achieve that. My most memorable experience was my first homecoming! I got to spend the entire day with my best friends and perform during the homecoming parade!
Appearance Request
Are you looking for some excitement to add to your event? The cheerleaders, dance team, and our mascot Blaze are available for appearances.
Request an Appearance
Already a Member?
If you are already a member, visit our Member Resources page for additional information.
Go to Member Resources