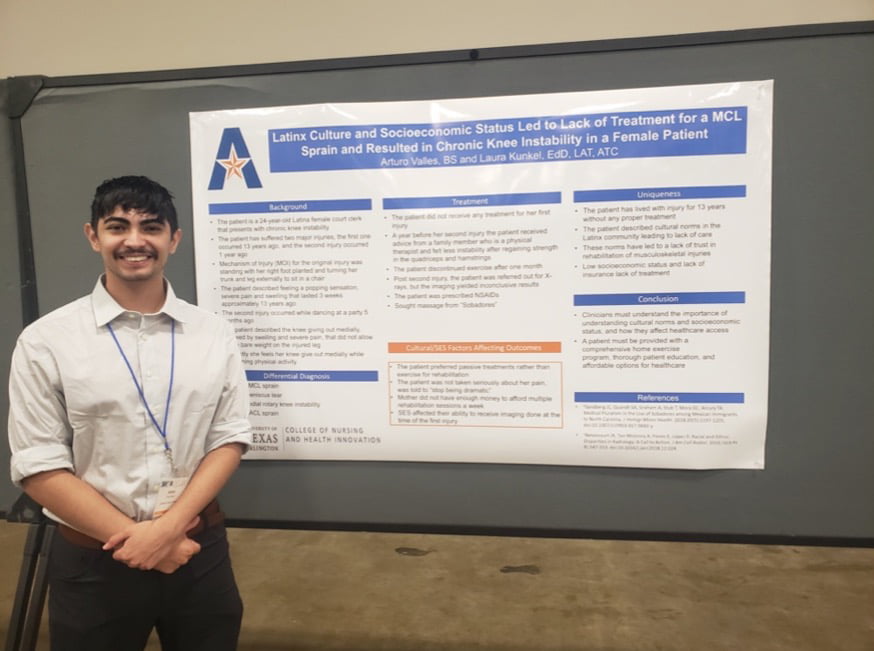 The University of Texas at Arlington Athletic Training program stood out amongst the crowd at the recent Southwest Athletic Trainers' Association (SWATA) Annual Meeting. Meredith Decker, Master of Science in athletic training (MSAT) coordinator of clinical education in Kinesiology, was named the recipient of the James Dodson New Horizon Award. While Roy Rudewick, preceptor for the MSAT program and senior associate athletic director for sports medicine at UTA, was inducted into the SWATA Hall of Fame and four UTA students won the SWATA Scholarship. These accomplishments highlight the excellence of UTA's faculty and students in athletic training.
SWATA is a subdivision of the National Athletic Trainers' Association (NATA) and is the 6th district which is comprised of Texas and Arkansas. It is the regional avenue to promote athletic training and develop the quality of best practices for health care.
Dr. Decker received the James Dodson New Horizon Award which recognizes new members of District 6 of SWATA for their unique contributions and service to the association and athletic training.
"I have been involved in several committees within SWATA, but most recently I have been the chair of the LGBTQ+ Committee where we have been working to advance health care for LGBTQ+ patients and communities," shared Decker.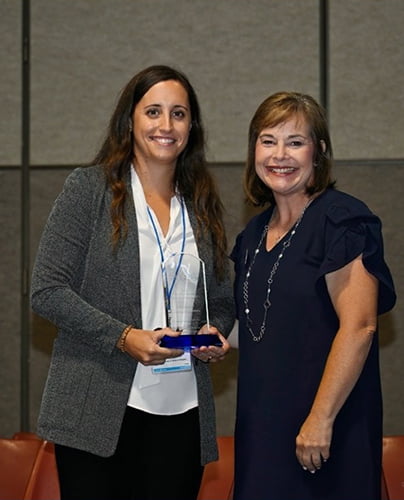 Decker's contributions to furthering the advancement of athletic training have allowed her to educate future health care professionals and provide care for many, specifically focusing on the LGBTQ+ community.
"It is an incredible honor to receive this award," said Decker. "There are so many incredible athletic trainers in SWATA that have won this in years past and many of those individuals are people I aspire to be like."
Another great recognition was Dr. Rudewick being inducted into the SWATA Hall of Fame. This is the highest honor a member of District 6 can receive, and it recognizes members who have contributed and served athletic training to further advance the profession.
Additionally, second-year UTA students Mackenna Noland, CJ Williams, Megan Six, and Jocelynn Lazard were awarded the SWATA Scholarship. Their dedication and achievements to a future career in athletic training are evident through their much-deserved scholarship awards.
"All four of these students are well-deserving of these scholarships. They are highly engaged in class and clinical experiences, leaders in their cohort, and a pleasure to have in our program. They will do great things in the athletic training profession," shared Laura Kunkel, director of the MSAT program.
Congratulations to all award winners at the SWATA Annual Meeting. Their efforts and devotion to the athletic training profession are what aid in further advancement and health care for all. "Athletic training is a profession that is focused on giving back to others," said Decker. "We are a unique health care field that has the ability to interact with patients regularly and in times of need."
-Written by Midori Hrinda, College of Nursing and Health Innovation