Student Spotlight: National Athletic Training Month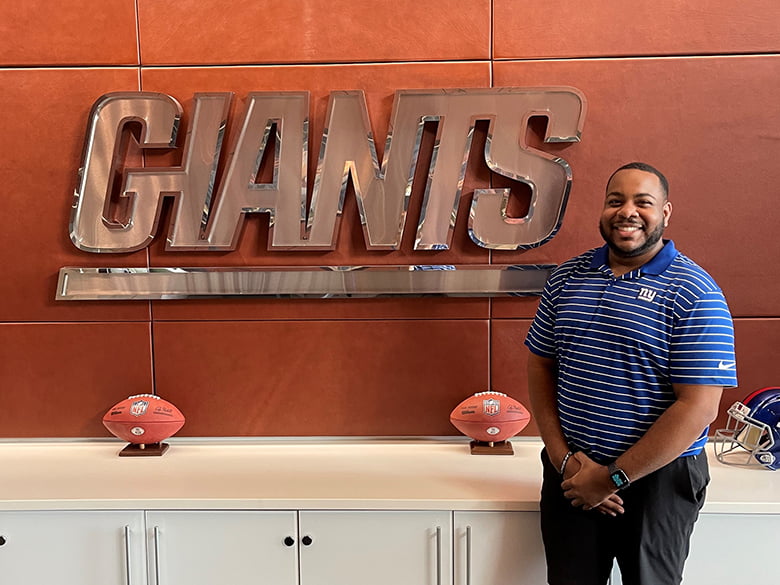 As National Athletic Training Month comes to a close, the College of Nursing and Health Innovation spotlights three Athletic Training graduate students and their hands-on experience in the field.
"Clinical experiences are so important in preparing students for their future as athletic trainers. We pride ourselves on being able to help students reach their career goals by giving them clinical experiences that will help them secure the future position of their choice," said MS Athletic Training Program Director Laura Kunkel. "All three of these students have secured positions in professional sports, to start after they graduate this May."
CJ Talley spent the summer of 2022 with the New York Giants, and says the team created an environment of learning, growing, and fun.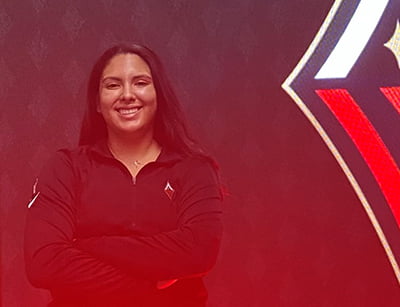 "I can fully say I walked away a different man and student after being there. I grew in my techniques, and also generally in my way of thinking that made me better as an Athletic Training student," said Talley. He also enjoyed significant facetime with NFL stars like Saquon Barkley.
Clarissa Lopez tried her luck with the Las Vegas Aces in 2022, and was on hand as they won the WNBA Championship. This clinical experience focused on being a team player, whether it was providing treatments in the athletic training room or going the extra mile to provide support for the visiting team. She also valued the focus on elevating women's' sports.
"Winning is great, but it's about advocating for women's basketball, and women in sports in general so that these elite athletes can continue to inspire everyone around them while achieving the impossible themselves," said Lopez.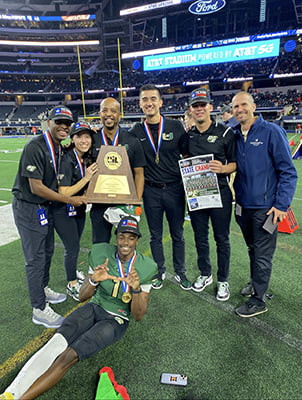 Chad Rodriguez was also part of a championship season alongside legendary Head Athletic Trainer David Young at Desoto High School as they brought home the Texas 6A State Football Championship in 2022. Chad found the collaboration between the athletic training staff and the team inspiring.
"Getting to see the culture at Desoto High School and how an AT staff work so well together and the role it plays on a team is something I want to bring to a staff," said Rodriguez.
For more information about CONHI's Master of Science in Athletic Training, visit our website.
- Written by Rachel Biggs, College of Nursing and Health Innovation