Protecting the Campus Community
The University of Texas at Arlington Police Department is here to serve the students, faculty, staff and visitors to the campus 24 hours a day, 365 days per year. Police Chief Kim Lemaux leads an organization committed to excellence in campus policing and to ensuring the safety of students, faculty, and staff. 44 sworn police officers, 47 public safety officers, and 36 professional staff are committed to achieving this goal of distinction.
The sworn police officers of the UTA Police Department are peace officers licensed by the State of Texas through TCOLE (Texas Commission on Law Enforcement).
Public safety officers provide a variety of services such as security and traffic direction assistance.
Professional staff members provide records administration, crime prevention, key control services, administrative duties and emergency management for the entire campus.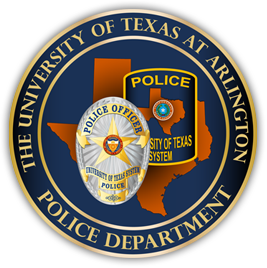 Safe and Sound
UTA's Safety and Security program provide services, offers support, and reduces risk through frequent communication, close supervision, and ongoing safety education and training programs.