Maverick Leadership Trainers
Leadership development for Mavericks by Mavericks.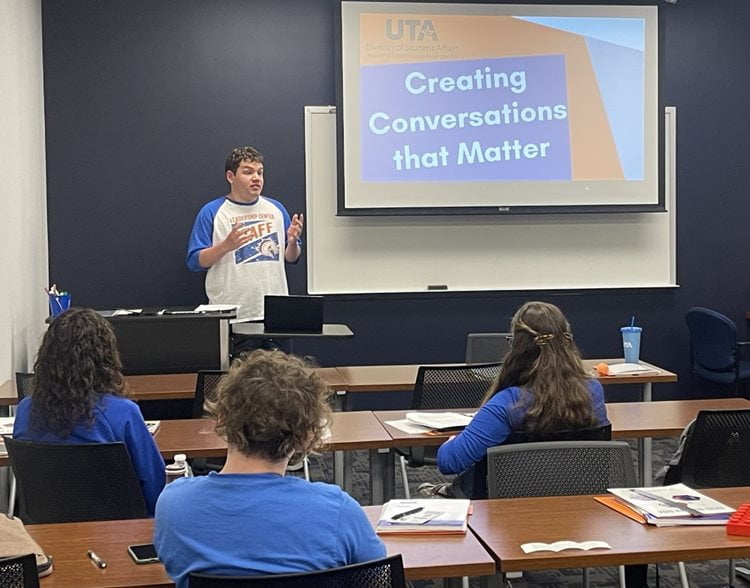 About Maverick Leadership Trainers
Maverick Leadership Trainers are students who are passionate about leadership and growth. By facilitating presentations and workshops, Maverick Leadership Trainers offer their peers an interactive experience to explore various aspects of leadership development, community engagement, and social responsibility.
Students who participate in Maverick Leadership Trainers workshops will:
Develop understanding of leadership skills for application.

Evaluate how they lead self and others.
Build confidence in their personal leadership skills.
REQUEST A WORKSHOP
Are you a looking for a leadership workshop for your class, student organization, or residence hall? Maverick Leadership Trainers are available by request.
SUBMIT WORKSHOP REQUEST
ATTEND A WORKSHOP
Each semester Maverick Leadership Trainers schedule workshops for any UTA student to attend. Sign up is required to participate.
ATTEND A WORKSHOP
Our Programs
Check out other Leadership programs
Our goal is to create leaders who are inclusive, reflective, and recognize that leadership is a lifelong process and journey.