The Williams Scholarship in Sociology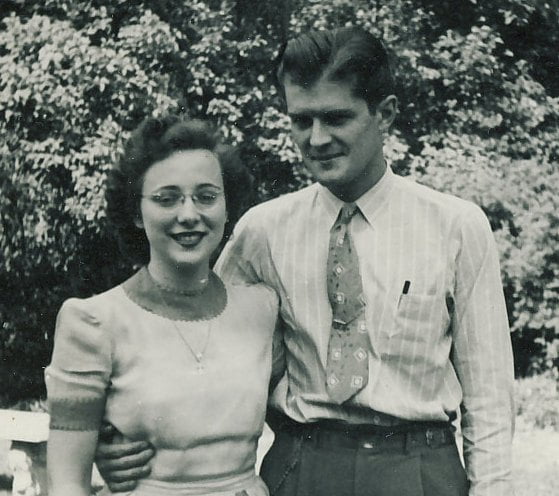 Blaine T. and Jean W. Williams
Blaine T. Williams, Sr., and his wife, Jean Wood Williams, were pioneers in the Dallas-Fort Worth sociology and social work community. In 1968, B.T. Williams, Sr., was named founding chairman of the Sociology Department at the University of Texas at Arlington. His dedication to and support of his students was legendary. Jean Williams worked for what became the United Way of Tarrant County from 1966-1987, first as Director of the Volunteer Center of Ft. Worth. Later, she helped found "First Call for Help" which is now known as "2-1-1 Texas." She spearheaded the gathering of information about the community's disparate social services into one central referral system – a system that is now taken for granted in an 11-county area of North Texas. The passion of these two pioneers, individually and as a couple, for their work influenced countless others to make their own mark in the fields of sociology and social work.
THE BLAINE T. AND JEAN W. WILLIAMS ENDOWED SCHOLARSHIP IN SOCIOLOGY
Established in 2011 by Blaine Williams, Jr. and Elaine Davenport, the award is granted annually to a junior or senior majoring in Sociology at the University of Texas at Arlington.
APPLICATION DETAILS
Requirements:
The award must be used for study at the University of Texas at Arlington.
Applicants must be a Junior or Senior in the Fall Semester of the same calendar year as the application deadline
Applicants can be full-time or part-time students
Applicants must be pursuing study toward a degree in Sociology.
Applicants must demonstrate financial need.
Special consideration given to students who:
Have had an interruption in their education.
Have had to overcome personal obstacles in pursuit of their educational goals.
Deadline
The deadline is usually in March of each academic year.
Please direct questions about MavScholarshop or the application process to http://www.uta.edu/fao/contact/ask-scholarships.php.
Previous Recipients
Fall 2023 - Gabriela Reynosa and Sonya Parker
Fall 2022 - Blanca Antolin and Diante Duffie
Fall 2021 - Alicia Leon and Marissa Mata
Fall 2020 - Edward Naranja
Fall 2019 - Brittany Baucom and Juan Prado
Fall 2018 - Catherine Pham and Keyandra Stewart
Fall 2017 - Anna Aldrich and Ana Gonzales
Fall 2016 - Jeremy Dubhros and Jennifer Wellman
Fall 2015 - KeAmber Green
Fall 2014 - Patricia O' Brien
Fall 2013 - Christina L. Carney
Fall 2012 - David Ofuoku
Fall 2011 - Amy Ford