Leadership Development
The Office of Fraternity and Sorority Life staff are committed to enhancing student development through the use of various leadership opportunities.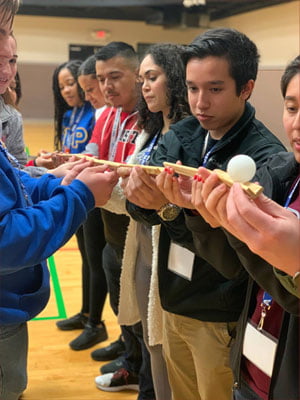 EMERGING LEADERS PROGRAM
The Emerging Leaders program is designed to prepare emerging leaders of the F&SL community to be active participants in the F&SL community and the fraternal movement by encouraging the identification and development of leadership concepts and techniques consistent with the principles of the Social Change Model of Leadership Development. Each fraternity and sorority will have the opportunity to nominate members that have joined in the previous semester to participate in the Emerging Leaders program each spring semester.
PRESIDENT'S COUNCIL
Chapter presidents have the opportunity to participate in monthly President's Council meetings, these opportunities foster a sense of community among Fraternity/Sorority organizations and provide leadership development for chapter leaders.
ORDER OF OMEGA
Order of Omega is a national Greek Honor Society for the top 5% of fraternity men and sorority women based on the tenets of scholarship, leadership, service, and character.
Order of Omega's purposes are to recognize students who have attained a high standard of leadership within the community, to bring together those members who will help shape the community and the University, and to join faculty, alumni, and students with the intent of helping and understanding one another.