Multicultural Greek Council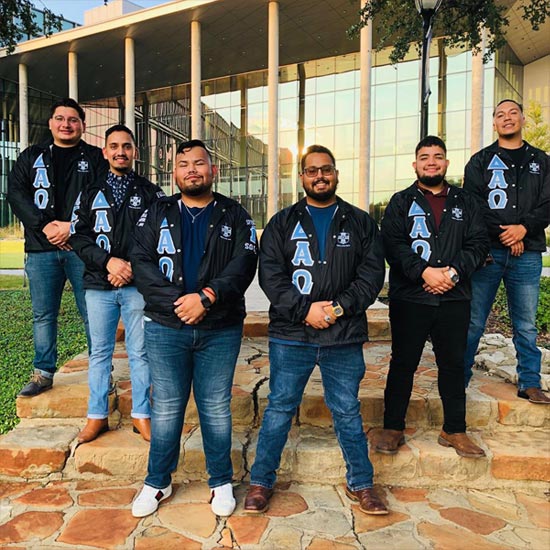 About Multicultural Greek Council
The Multicultural Greek Council (MGC) was established at UTA in 1999 to serve as a governing body, to create and maintain high standards in the life of culturally based fraternities and sororities by addressing, managing and creating strategic programming. Additionally, MGC is tasked with unifying organizations involved in MGC by upholding higher education, providing community service, improving leadership and having a positive relationship between MGC, other F&SL Councils, the university student body and administration, thus improving campus life.
HOW TO JOIN
Our MGC organizations conduct intake in order to bring in new members to the organizations. Several groups may host open rush/recruitment events during the first weeks of each semester. The best way to know is to reach out to a member of the organization and ask what their process looks like. MGC organizations host events throughout the year to be able to get to know potential new members. If you have an interest in possibly joining an MGC organization, we encourage you to reach out to the organization directly and/or attend MGC Showcase and MGC Meet and Greet each fall and spring semester.
Requirements to Join
Each MGC organization will have different membership requirements, and at minimum, this could include a number completed hours at UTA, a minimum cumulative GPA, letters of recommendation and a financial commitment at the time of membership.