Period Products on Campus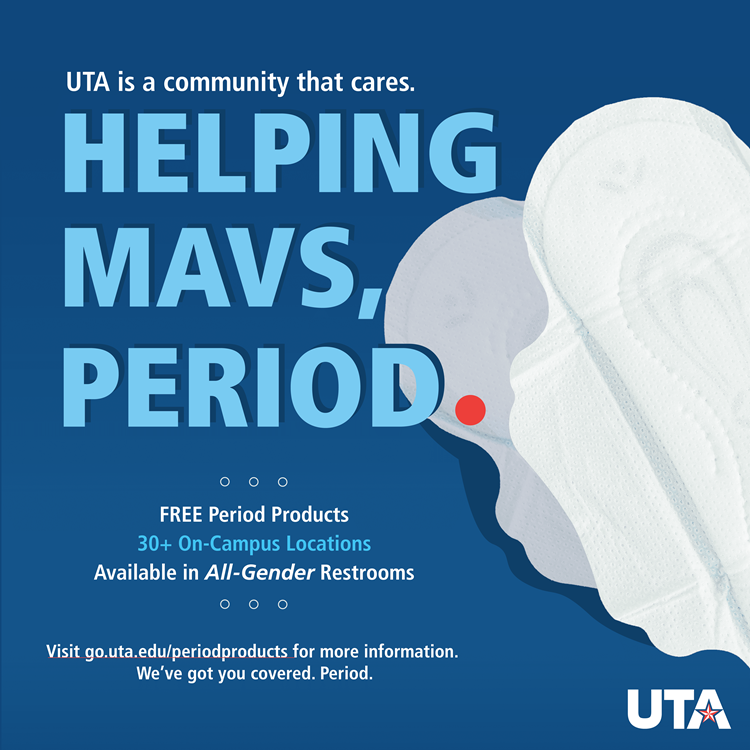 HELPING MAVERICKS, PERIOD.
UTA provides emergency period products for students that menstruate. Free period products are available in over 30 locations on campus.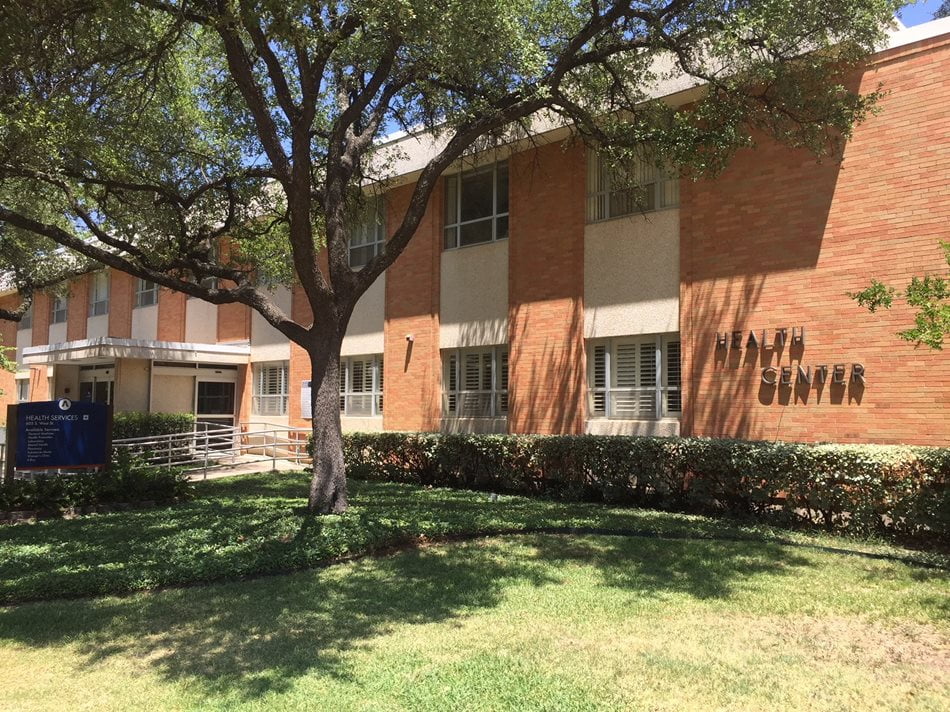 Health Center
Students may request free period products at the front desk reception in the health center.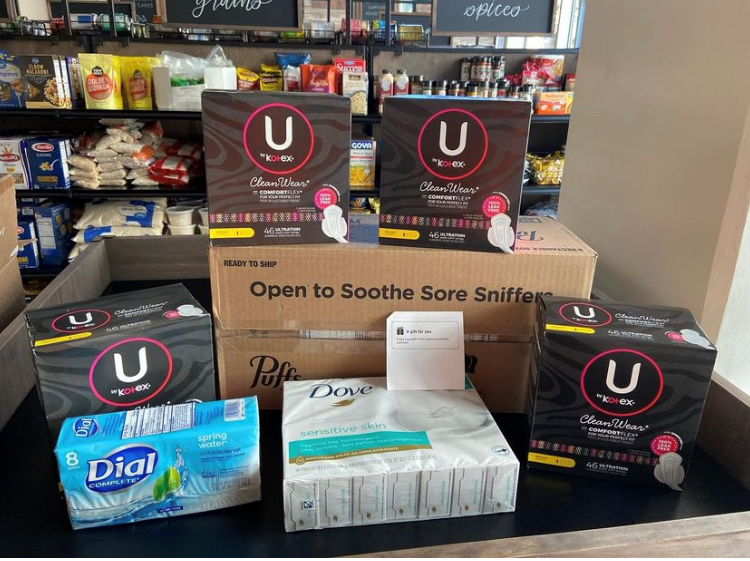 Maverick Pantry
The UTA Maverick Pantry maintains a limited supply of period products for distribution.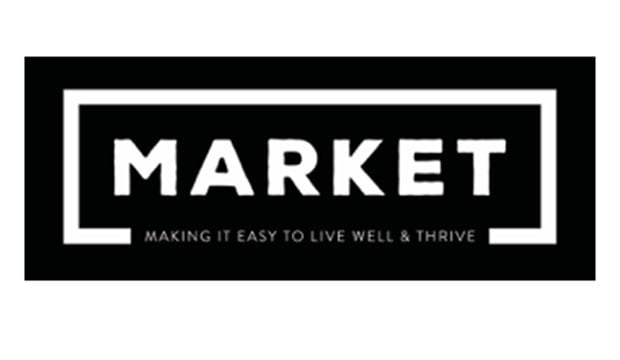 UTA Market Hours
Period products are available for purchase in the Market at University Center and the Market at the MAC.