Explore Programs
Civil Engineering - BACHELOR'S (B.S.)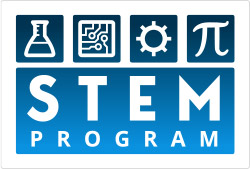 STEM Program
CIP CODE 14.0801.00
DEGREE OVERVIEW
The Bachelor of Science in civil engineering program provides a strong foundation in science, mathematics, and engineering science; technical competence in multiple areas of civil engineering practice; and an understanding of the importance of ethics, safety, professionalism, and socioeconomic concerns in resolving technical problems through synthesis, planning, and design. Elements of design are introduced at the freshman level. This is followed by an analysis and design component in professional program courses, culminating in a comprehensive design experience.
ABOUT THE PROGRAM
Students will apply the knowledge and skills gained in the classroom in real-world settings through internships or co-ops and course projects, including the capstone project.
The 130-hour curriculum leads to a Bachelor of Science degree in civil engineering. Transfer students may receive credit for courses listed in the Texas Higher Education Coordinating Board's Field of Study Curriculum.
LEARN MORE
CAREER OPPORTUNITIES
Construction Engineer
Environmental Engineer
Geotechnical Engineer
Structural Engineer
Transportation Engineer
Urban Planning Engineer
Water Resource Engineer
Consulting Civil Engineer
Contracting Civil Engineer
Design Engineer
Site Engineer
Sustainability Consultant
Building Service Engineer
Construction Manager
Public Health Engineer
DEGREE OPTIONS
B.S. in Civil Engineering, on-campus
B.S. to M.S. in Civil Engineering Fast-Track program, on-campus
WHY CHOOSE US?
Benefit from a well-designed curriculum that balances coursework and practical skills
Collaborate with students from different engineering disciplines on a capstone project
Engage in cutting-edge research projects that are funded by university, industry, and government agencies
Learn from well-established faculty who work closely with industry
Excellent job opportunities in DFW
GET STARTED
Take the next step toward investing in yourself by learning more about our Civil Engineering - Bachelor's (B.S.) program.
Apply Today
If you're ready, so are we. The next step is to apply. Applying for admission is easy, and we're here to work with you every step of the way.
Learn More
Learn More
Civil Engineering - BACHELOR'S (B.S.)