Engineering Doctoral Degree Programs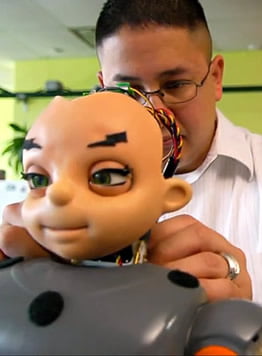 Preparation and Convenience
Are you ready for a doctoral program designed to meet your schedule, enhance your career prospects, and satisfy your curiosity and desire for knowledge that will enable you to create viable solutions to today's most pressing problems? Start Your Application Today!
A Comprehensive Program for Researchers
The College of Engineering is the most comprehensive in North Texas and the fourth-largest in Texas. It offers 14 master's and 9 doctoral degrees.
Outstanding Research and Location Highlight Graduate Engineering Programs at UTA
Our wide reach allows us to provide students with the resources, support, inspiration, and expert knowledge they need to succeed.
Are you ready to begin your doctoral studies at UTA?