You're proud to be a Maverick and you want to show everyone! Scroll through this page to find downloadable printable or digital decorations to really show your UTA pride.
Flags, Notecards, Mortar Boards, Commit Letters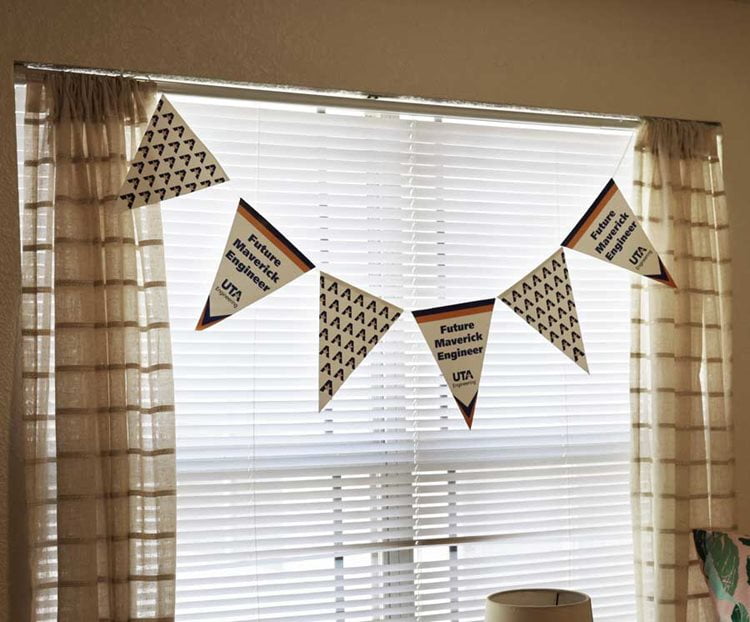 Celebrate Your Graduation and Choice of UTA
Celebrate your choice of UTA Engineering with a mortarboard top for your high school graduation, UTA Engineering notecards, a commitment poster, and decorations for your celebrations.
Pennants, Photo Frames, and Desktop Images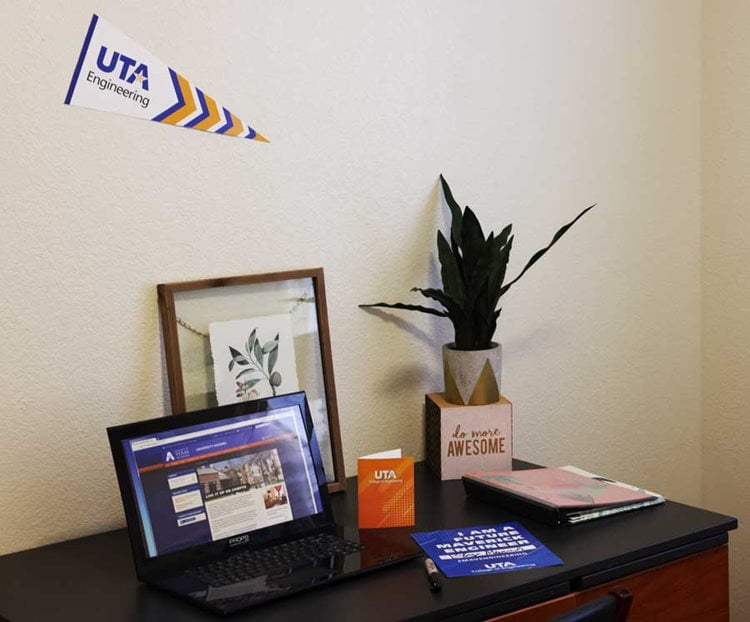 Mav Your Wall
Add some UTA Engineering swag to your walls and show that Maverick pride.
Digital Downloads
Spruce up your desktop with a UTA Engineering desktop image.