About the College of Engineering
UTA offers the most comprehensive engineering program in North Texas, with 11 baccalaureate, 14 master's and 9 doctoral degree programs.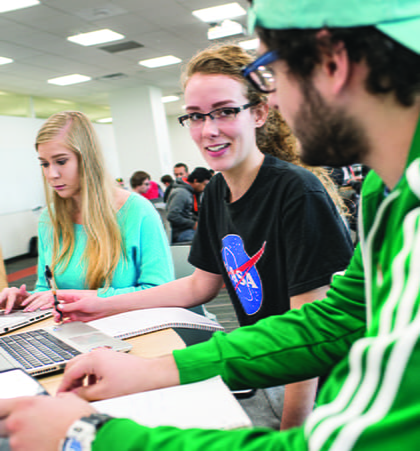 About Us
For more than 60 years, the College of Engineering has provided highly trained engineers for the workforce in North Texas and beyond. We have graduated two astronauts, many successful entrepreneurs and dozens of executives at Fortune 500 companies. Our faculty have distinguished themselves on a global stage. We are fulfilling our mission to educate talented engineers who will immediately make an impact on their communities. We have long had a reputation for graduating students who enter the workforce ready to work and able to handle any situation that comes their way.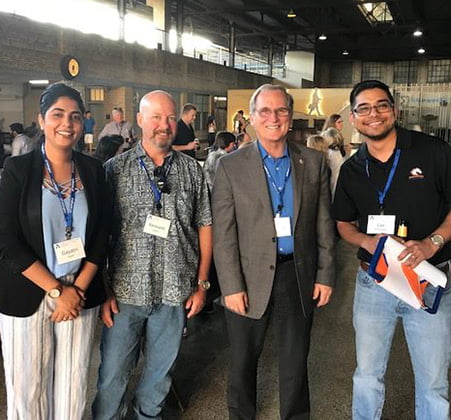 Alumni
More than 34,000 successful alumni have started companies, flown in space, developed popular computer games, led major corporations and patented innovative processes and applications. We encourage our alumni to remain connected with and support the College financially, and by hiring our graduates, speaking to classes, mentoring current students, or any of a number of other ways to be involved.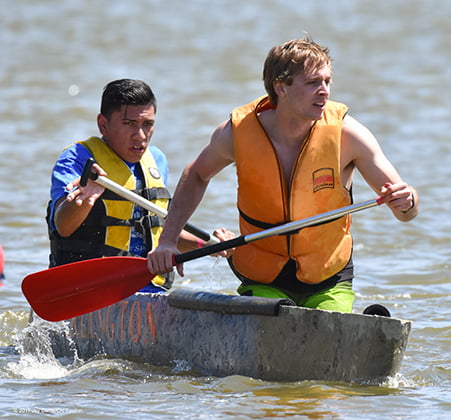 Student Organizations
Engineering students participate in a multitude of student organizations, such as Engineering Student Council, Tau Beta Pi, and the Society of Women Engineers. There are student chapters of many professional organizations, special interest clubs, honor societies and more -- something for just about every interest!
Engineers Week
Engineers Week is our opportunity to showcase the importance of engineering to the world around us. It consists of daily fun activities, special speakers, the crowning of Mr. and Ms. Engineering and the spring career fair.
Hall of Flags
The Hall of Flags celebrates the global nature of our students. Shortly after Nedderman Hall opened in 1988, the College hung the flag of every student who had ever attended the College of Engineering from the rafters in the building's atrium. Today, more than 180 countries are represented.
Welcome Bash
Welcome Bash is an annual picnic at the beginning of the school year that welcomes new students and encourages returning students to share their experiences with the newcomers. There are games and prize giveaways, free t-shirts, pizza and popsicles and a DJ.
Commencement
Commencement is celebrated twice per year, in December and May. College of Engineering faculty and graduating students gather at College Park Center, where each student crosses the stage and accepts his or her diploma cover.
The Formula SAE racing team
UTA Racing, the College's Formula SAE team, has won 8 national titles (a collegiate record) and 3 international championships, in Japan, England, and Australia, since it was founded in 1982. Each year, students from across the University design, build, test and race a car from the wheels up.
Fast Facts
Research
UTA is classified as a Research 1 University -- Highest Research Activity by the Carnegie Foundation for the Advancement of Teaching, and the College of Engineering plays a large role in that designation. Annual research expenditures for the College exceed $40 million, which accounts for the majority of research at the University. Overall engineering-related research expenditures for the University are more than $55 million. The College also hosts interdisciplinary research centers in aerodynamics, photonics, water and transportation, among others. Undergraduate students are encouraged to participate in research, and the College supports funded research experiences for undergraduates each year.
Faculty
208 total faculty
155 tenured or tenure-track faculty
24 National Science Foundation CAREER winners (10 current)
4 Office of Navy Research Young Investigator award winners
6 NSF Major Research Instrumentation award winners
9 UT System Science and Technology Acquisition and Retention award winners
Degrees Offered
11 bachelor's
14 master's
9 doctoral
Student Enrollment (Fall 2020)
7,483 total
5,340 undergraduate
2,143 graduate

1,613 master's
530 doctoral
Ethnic Diversity (Fall 2020)
UT Arlington recently was ranked as the fifth-most-diverse university in the United States, and that diversity is reflected in the College's enrollment:
32% International
23% White
22% Hispanic
13% Asian
7% Black
3% Multicultural
<1% Unknown
<1% Native American
<1% Pacific Islander
Gender (Fall 2020)
73 Countries Represented (Fall 2020 -- other than the U.S.)
Africa -- 20
Europe -- 15
Asia -- 14
Middle East -- 11
South America --4
Central America -- 4
Caribbean -- 2
North America -- 2
Australia/Oceania --1