Industrial Engineering Doctoral Degree Program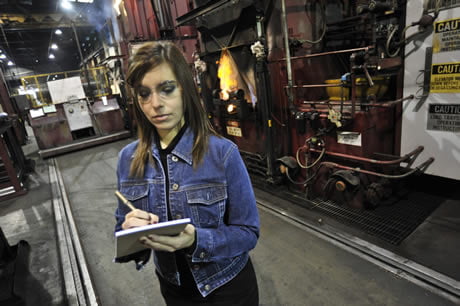 Ph.D. in Industrial Engineering
The Industrial Engineering Program for doctoral students is designed to prepare engineers to advance their degrees in industry, government, and academia. This is a research focused program with areas of specialization in general industrial engineering, manufacturing systems, ergonomics/human factors, advanced analytics/operations research, or systems engineering/engineering management.
Doctoral Program Objective
The Industrial, Manufacturing, and Systems Engineering Department doctoral program is designed for advanced graduate students who wish to advance their careers in research and development in industry, government, or academia.
The program requires approximately four years of full-time study. A student's program will consist of coursework, independent study, and a dissertation in a field pertinent to the student's areas of interest. The program for each student will be planned by the student and a committee of faculty members.
Students with undergraduate degrees in fields other than engineering may be required to take necessary courses to establish a background in science, mathematics, and engineering.
Admission & Degree Requirements Inquire Now Industrial, Manufacturing, and Systems Engineering Department
Requirements for Licensure or Certification
All discipline specific programs in the College of Engineering meet educational requirements for professional licensure or certification in all U.S. states, territories, and the District of Columbia.
Ph.D. IN ENGINEERING
All applications for admission will also be considered for assistantships, fellowships, and scholarships. Some of the offers for financial aid are made well before the final deadline for application. Applicants are strongly urged to complete their applications early to take advantage of all the opportunities for financial aid available in the College of Engineering and the University.