Computer Engineering Doctoral Degree Program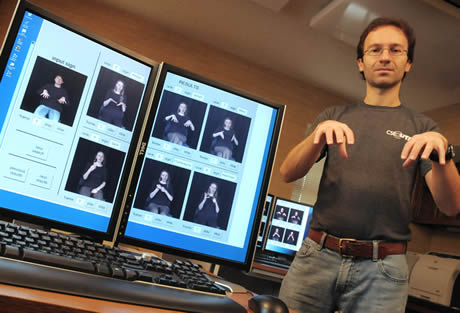 Objective and Description
The purpose of the graduate program in Computer Science and Engineering is to facilitate the student's continued professional and scholarly development. The Doctor of Philosophy (Ph.D.) program is designed to prepare the student to conduct research and development in an area of concentration.
Areas of Study
Systems and Architecture: parallel processing, cloud computing, distributed systems, scheduling and load balancing, computer architecture, tools for parallel programming, performance evaluation, fault-tolerant computing, real-time systems, embedded systems;
Intelligent Systems and Robotics: machine learning, robotics, pattern recognition, multi-agent environments, assistive technologies, human-centered computing, decision support, health informatics, bioinformatics;
Software Engineering: software life cycles, agile methodologies, formal specifications, object-oriented software engineering, design methodologies, software testing, software evolution, software re-engineering, software processes;
Database and Data Analysis: spatio-temporal data, data mining, big data analysis, database models and languages, indexing and hashing techniques, conceptual modeling, data security, query optimization, user interfaces, ontologies, Web search and ranking, social networks;
Networking and Security: sensor networks, wireless networks, information security, secure programming, mobile and distributed computing, multimedia systems, pervasive computing, networking architectures.
B.S. to Ph.D. Track
The B.S. to Ph.D. track in Computer Science or Computer Engineering requires 30 credit hours with 21 hours of diagnostic requirements and nine hours of advanced research-oriented coursework. This is in addition to the Ph.D. requirements.
Admission & Degree Requirements Inquire Now Computer Science and Engineering Department
Requirements for Licensure or Certification
All discipline specific programs in the College of Engineering meet educational requirements for professional licensure or certification in all U.S. states, territories, and the District of Columbia.
Ph.D. IN ENGINEERING
All applications for admission will also be considered for assistantships, fellowships, and scholarships. Some of the offers for financial aid are made well before the final deadline for application. Applicants are strongly urged to complete their applications early to take advantage of all the opportunities for financial aid available in the College of Engineering and the University.