Explore Programs
Computer Engineering - Bachelor's (B.S.)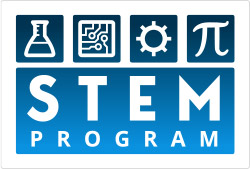 STEM Program
CIP CODE 14.0901.00
DEGREE OVERVIEW
The Bachelor of Science in Computer Engineering degree program will provide students the knowledge and skills required to develop and apply computer systems to practical, real-world problems.
ABOUT THE PROGRAM
In addition to required core courses, students can choose from a large selection of electives to focus on such diverse topics as multi-threaded programming on bare-metal, custom real-time operating systems, and embedded Linux systems; implementation of IP stacks for computer networking; network and wireless protocol development for Internet of Things devices; design of real-time operating systems; implementation of RISC processors in FPGA devices; design of digital logic, system on chip, and microprocessor systems; control of systems with electromechanical actuators and sensors; and design of digital and wireless communication systems.

They will also apply the knowledge and skills gained in the classroom in real-world settings through internships or co-ops and course projects, including the capstone project.

The 124-hour curriculum leads to a Bachelor of Science degree in computer engineering. Transfer students may receive credit for courses listed in the Texas Higher Education Coordinating Board's Field of Study Curriculum.
LEARN MORE
CAREER OPPORTUNITIES
Computer Design Engineer
Computer Engineer
Computer Programmer
Computer Scientist
Computer Systems Engineer
Design Verification Engineer
Electrical Engineer
Embedded Systems Engineer
FPC A Designer
Hardware Designer
Hardware Engineer
Instrumentation Engineer
Internet of Things (IOT) Designer
Mechatronics Engineer
Networking Engineer
System on Chip (SOC) Designer
Test Engineer
DEGREE OPTIONS
Students may select one or both of the following graduate tracks offered by the Computer Science and Engineering Department within the three thesis options provided below:
B.S. in computer engineering, on-campus
Fast Track B.S. to M.S. program in computer engineering, on-campus – Three shared courses between the B.S. and M.S. programs allow students to complete a master's degree with just 21 additional hours
B.S. to Ph.D. track in computer engineering, on-campus – Requires 30 credit hours with 21 hours of diagnostic requirements and nine hours of advanced research-oriented coursework, in addition to the Ph.D. requirements.
Why choose us?
Benefit from a well-designed curriculum that balances coursework and practical skills
Collaborate with students from different engineering disciplines on a capstone project
Engage in cutting-edge research projects that are funded by university, industry, and government agencies
Learn from well-established faculty who work closely with industry
Join a network of alumni who hold positions in leading companies such as Facebook, Google, Lockheed Martin, Microsoft, and others
GET STARTED
Take the next step toward investing in yourself by learning more about our Computer Engineering - Bachelor's (B.S.) program.
Apply Today
If you're ready, so are we. The next step is to apply. Applying for admission is easy, and we're here to work with you every step of the way.
Learn More
Learn More
Computer Engineering - Bachelor's (B.S.)