Explore Programs
Electrical Engineering - Bachelor's (B.S.)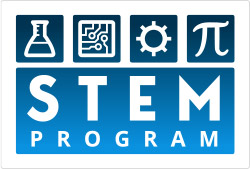 STEM Program
CIP CODE 14.1001.00
DEGREE OVERVIEW
Electrical engineering offers perhaps the most versatile career path in the engineering portfolio. Electrical engineering is a broad field that includes power systems, control systems, microelectronics and nano electronics, microprocessors and computer networks, telecommunications, remote sensing, signal processing, machine learning, medical devices, optics/photonics and other emerging technologies. The Bachelor of Science in electrical engineering (BS) degree program will prepare students for a satisfying career in next-generation communication systems (5G and beyond), internet of things, machine learning to support autonomous systems, cyber-physical systems, power distribution and energy storage, remote sensing and imaging, or medical delivery and new diagnostic tools. The program has extensive hands-on and system-level integrative projects that enable students to explore practical and state-of-the-art applications of electrical engineering. The Electrical Engineering Department offers ample opportunities for students to conduct undergraduate research in cutting-edge research projects.
ABOUT THE PROGRAM
Students will gain fundamental knowledge and practical skills in analyzing and designing systems that involve electrical signal and energy, which cover nano-scale biosensor and integrated circuits to transcontinental scale cyber-physical systems. In addition to technical know-how, students will also gain leadership and communication skills through project and teamwork activities.
Electrical engineers must be prepared to apply fundamental concepts in the application of new technologies and to contribute to the growth of these technologies. Our "career-ready" program has a streamlined curriculum that provides a strong technical foundation, hands-on engineering labs in every semester, and system-level integrative projects (including projects sponsored by high-tech companies) at the sophomore, junior, and senior levels. Students will apply the knowledge and skills gained in the classroom and hands-on labs in real-world settings through internships or co-ops and system level integrative projects.
The program has been updated to provide a streamlined, flexible experience for students with project-based learning at each level. The curriculum requires 125 credit hours of course work and has five focus areas: energy and power, electronics and photonics, control systems, communications and signal processing, and computers and digital circuits. Students have the flexibility to select courses in these five areas to provide breadth and depth in their areas of interest. Transfer students my receive credit for courses listed in the Texas Higher Education Coordinating Board's Field of Study Curriculum.
LEARN MORE
CAREER OPPORTUNITIES
Engineering design
Manufacturing
Technical training
Sales and marketing
Project/technical lead
DEGREE OPTIONS
B.S. in electrical engineering, on-campus
Choice of five technical electives from one or more EE focus area
Fast Track BS to MS program in electrical engineering
Three shared courses between the BS and MS programs allows students to complete a master's degree with just 21 additional hours.
Direct BS to PhD program in electrical engineering
Requires 30 credit hours of graduate-level coursework beyond the bachelor's degree, in addition to the PhD requirements.
WHY CHOOSE US?
Benefit from a well-designed "career-ready" program with a streamlined state-of-the-art curriculum that balances coursework, practical, and professional skills
Collaborate with students from different science and engineering disciplines and engineers from industry partners on integrative system projects
Engage in cutting-edge research projects that are funded by university, industry, and government agencies
Learn from well-established faculty who work closely with industry, national, and international R&D institutions
Join a network of alumni who hold positions in leading companies such as Ericsson, Lockheed Martin, Oncor, Qualcomm, Raytheon, and others
GET STARTED
Take the next step toward investing in yourself by learning more about our Electrical Engineering - Bachelor's (B.S.) program.
Apply Today
If you're ready, so are we. The next step is to apply. Applying for admission is easy, and we're here to work with you every step of the way.
Learn More
Learn More
Electrical Engineering - Bachelor's (B.S.)