Date and Location
The UTA Student Conference in Linguistics and TESOL (UTASCILT 2020) was held on Friday, February 28, 2020, on the campus of UT Arlington. Paper presentations were presented in Life Science 124, and posters were presented in the first floor hallway of Hammond Hall.
Schedule and Abstracts
Download a copy of the schedule. To view the submitted abstracts, download the abstract booklet.
Keynote Speaker
The keynote speaker was Dr. Jesse Harris. Dr. Harris is currently an assistant professor at the University of California, Los Angeles, and his research investigates how meaning is developed during comprehension, with interests in sentence processing, formal semantics and pragmatics, and experimental methods in linguistics.
Read more information about Dr. Harris.
Poster Presentation Guidelines
Official dimensions for posters is 36 inches x 48 inches (3 feet x 4 feet)
For additional suggestions and guidelines, read this PDF, Poster Presentations: Theory & Application, an excellent resource prepared by Dr. David Silva.
Awards
The best student papers at the annual UT Arlington Student Conference Linguistics and TESOL are awarded the Yumi Nakamura Prize, which is funded by the (Yumi Nakamura Memorial Endowment).
This year's winner of the Nakamura Prize was doctoral student Ms. Xinwen Zhang.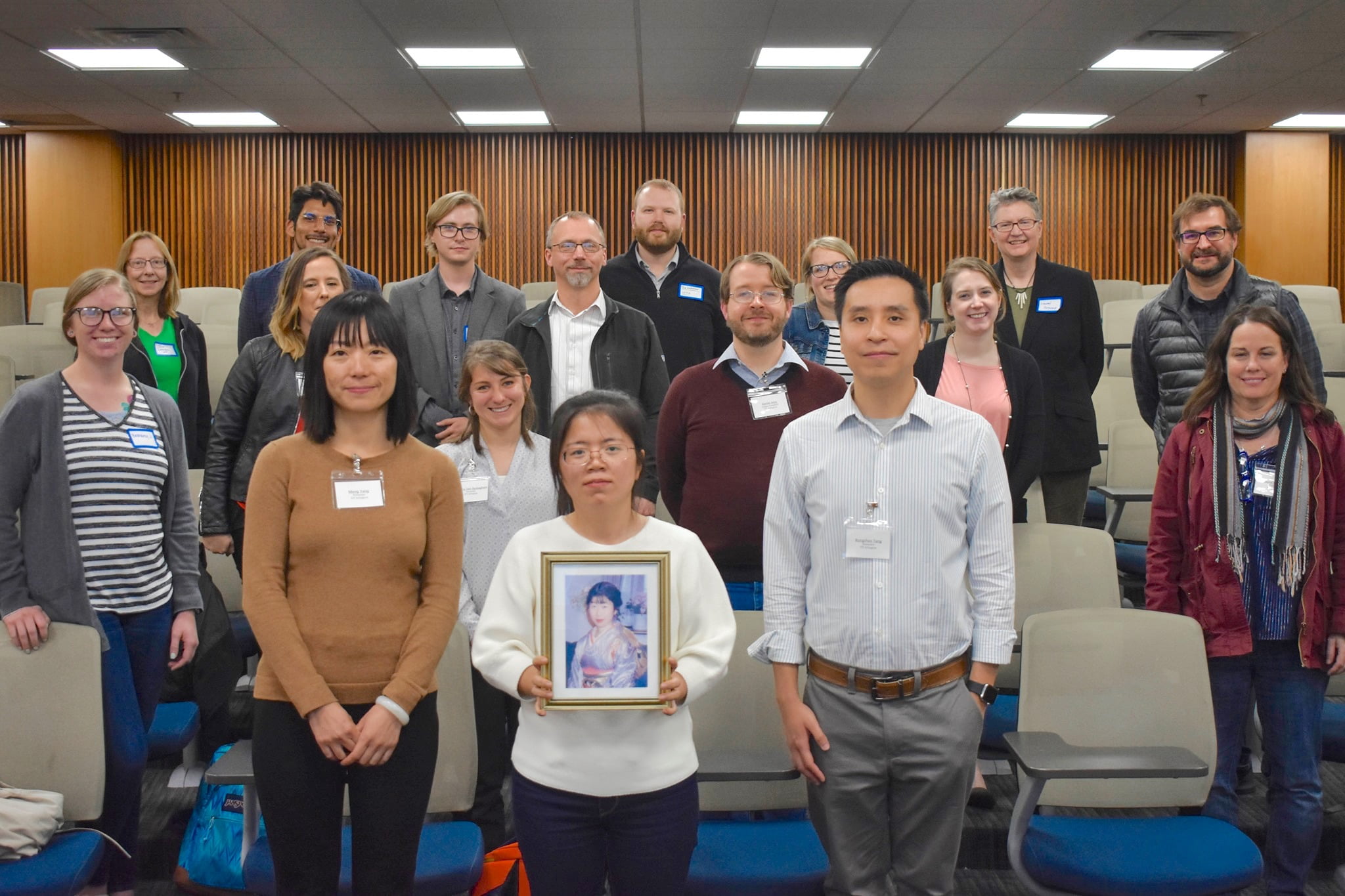 Purpose
The University of Texas at Arlington Student Conference in Linguistics & TESOL is a student-led conference specifically designed to give students a chance to present their original research. This is a great opportunity to join students from across America and around the world to present research on language.
Contact information
If you have questions or need to contact Lingua please contact the current Lingua officers: utalingua@gmail.com