Faculty & Staff Resources
Student Success Champion Award
The 2022 Student Success Champion Award has been awarded to the following faculty and staff members at UTA. Please join us in congratulating them and thanking them for their dedication to students! Each of these deserving individuals were selected for demonstrating a commitment to a culture of student success, experiential learning, retention and completion, innovative practices, and/or service to students. Great job to all!
2022 AWARD RECIPIENTS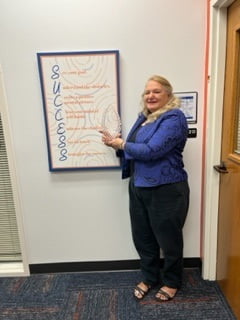 Lynne Kinnan, Staff Winner
College of Engineering
Lynne has worked tirelessly to advance individualized supports for students and was nominated by her peers for the consistent advocacy and excellence she brings to the advising community.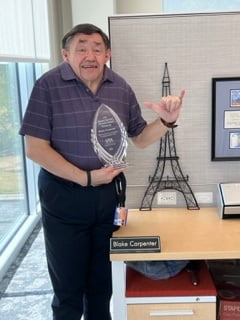 Blake Carpenter, Staff Runner Up
University Analytics
Blake has gone above and beyond to democratize analytics tools across the University and to influence a culture of caring.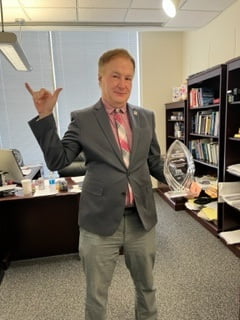 David Coursey, Faculty Winner
College of Architecture, Planning, and Public Affairs
David has achieved measurable gains in student retention and enrollment through the use of analytics and innovative approaches.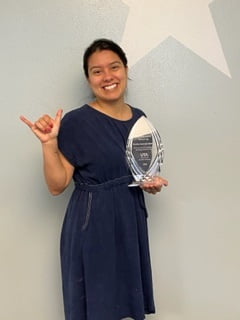 Karla Arenas-Itotia, Faculty Runner Up
School of Social Work
Karla has embraced a spirit of innovation in online instruction and celebrates UTA's priority of having a community that cares.
About Student Success Award
The Division of Student Success would like to recognize faculty and staff across campus who make student success a priority in their work. From fostering a culture of success among colleagues to specific student success interventions, meaningful efforts to ensure more students persist and graduate should be recognized.
This award is designed for those faculty and staff members whose work has made a direct and consequential impact on student success outcomes and culture at UTA. Nominations will be made using an online form linked below and will require demonstrated evidence of impact and a letter of support to be reviewed by a committee. Monetary awards will accompany a letter and the award for those selected to receive it.
Eligibility:
Nominee must be in a retirement-eligible faculty or staff position for at least six consecutive months. The nominee does not need to have a regular, direct or in-person interaction with students as part of their primary role, but their work must have a direct impact on student experience.
Nominee may not have received the award within the previous three years.
The nominee must be self-nominated or nominated by another UTA community member, specifically faculty, staff, or student(s).
What we look for:
A successful nominee will be able to demonstrate alignment with one or many of the categories below.
Culture of Student Success
Retention and Completion
Experiential Learning
Innovative Practices
Service to Students
PREVIOUS AWARD RECIPIENTS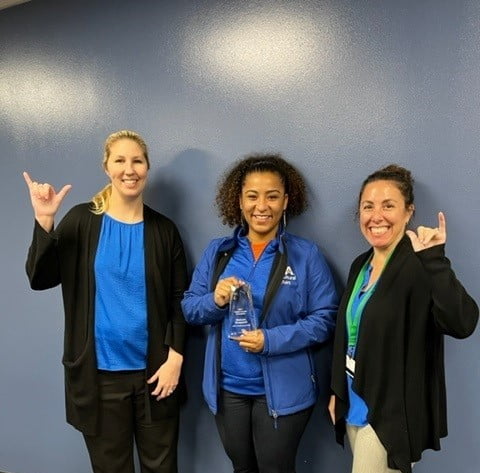 Melanie Sheppard, Director of Cultural Engagement and Social Change
2021 Student Success Champion Award