Faculty & Staff Resources
Student Success Champion Award
About Student Success Award
The Division of Student Success would like to recognize faculty and staff across campus who make student success a priority in their work. From fostering a culture of success among colleagues to specific student success interventions, meaningful efforts to ensure more students persist and graduate should be recognized.
This award is designed for those faculty and staff members whose work has made a direct and consequential impact on student success outcomes and culture at UTA. Nominations will be made using an online form linked below and will require demonstrated evidence of impact and a letter of support to be reviewed by a committee. Monetary awards will accompany a letter and the award for those selected to receive it.
Eligibility:
Nominee must be in a retirement-eligible faculty or staff position for at least six consecutive months. The nominee does not need to have a regular, direct or in-person interaction with students as part of their primary role, but their work must have a direct impact on student experience.
Nominee may not have received the award within the previous three years.
The nominee must be self-nominated or nominated by another UTA community member, specifically faculty, staff, or student(s).
What we are looking for:
A successful nominee will be able to demonstrate alignment with one or many of the categories below.
Culture of Student Success
Retention and Completion
Experiential Learning
Innovative Practices
Service to Students
Know someone who demonstrates these qualities and should be recognized? Fill out the nomination form!
PREVIOUS AWARD RECIPIENTS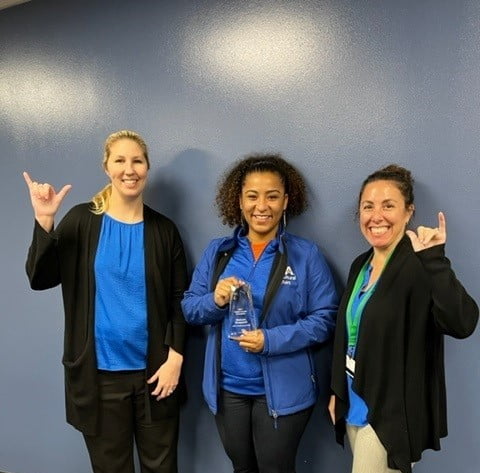 Melanie Sheppard, Director of Multicultural Affairs
2021 Student Success Champion Award