FALL HOURS
Monday - Friday 6 am - midnight
Saturday & Sunday 12 pm - midnight
FALL HOURS
Monday - Thursday: 6:00 pm - 11:00pm *
FALL SEMESTER
Monday - Friday: 6:00 a.m. - Midnight
Weekends: Noon - Midnight
FALL HOURS
Monday - Friday - 3:00pm - 9:00pm
Saturday: Closed
Sunday - 6:00pm - 9:00pm
FALL HOURS
MONDAY
10am - 2pm BADMINTON
TUESDAY
10am - 2pm PICKLEBALL
5pm - 11:45pm VOLLEYBALL (2 nets)
WEDNESDAY
10am - 2pm BADMINTON
2:30pm - 5pm PICKLEBALL
2:30pm - 5pm VOLLEYBALL (1 net)
THURSDAY
10am - 2pm PICKLEBALL
5pm - 11:45pm VOLLEYBALL (2 nets)
FRIDAY
5pm - 11:45pm BADMINTON
SUNDAY
5pm - 11:45pm BADMINTON (when available)
* All hours are subject to change due to special events
Pools
We encourage our members to make a reservation at the pool prior to coming. This reservation does not guarantee exclusive lane usage, it only provides a spot should you choose to come. If you cannot make it we encourage you to cancel your booking.
On the Bookings page you can also check the times the pool is open. The pool will not be open during times you cannot make a reservation.
Make a pool reservation
FALL HOURS
Monday
4:30 p.m. - 6 p.m.
8 p.m. - 10 p.m.
Tuesday
Noon - 1:30 p.m.
5 p.m. - 10 p.m.
Wednesday
4:30 p.m. - 6 p.m.
8 p.m. - 10 p.m.
Thursday
Noon - 1:30 p.m.
5 p.m. - 10 p.m.
Friday
Noon - 1:30 p.m.
4:30 p.m. - 6 p.m.
Saturday & Sunday
Noon - 3:00 p.m.
Before You Arrive
MAV Express ID, Fusion Go Barcode (link) or membership card will be required when making a purchase.
Parking permits are required to park on campus at all times. Paid parking is available at street meters or in the West Campus Garage visitor section. Additionally, long-term parking permits are available in daily, weekly, monthly, semester, and annual options by visiting MavPark and creating a guest account. Visit the parking website for more information.
Parking Information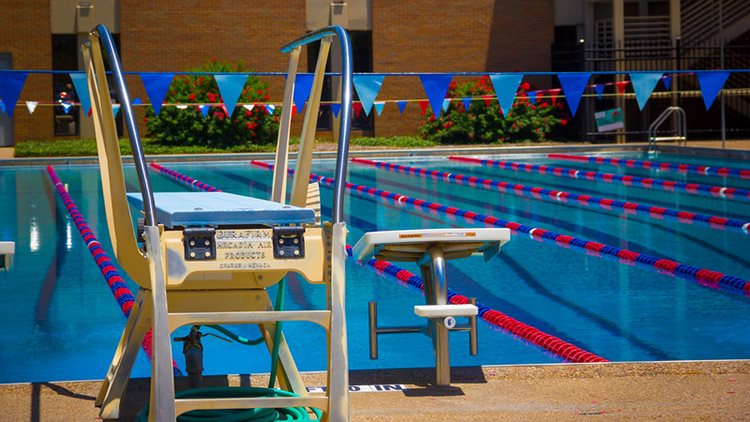 Aquatics
Campus Recreation provides over 25 hours of lap and recreational swim times for MAC members. There are two swimming pools, a six lane, 25 yard indoor pool and an eight lane, 50 meter outdoor pool. Both pools are located at the P.E. Building.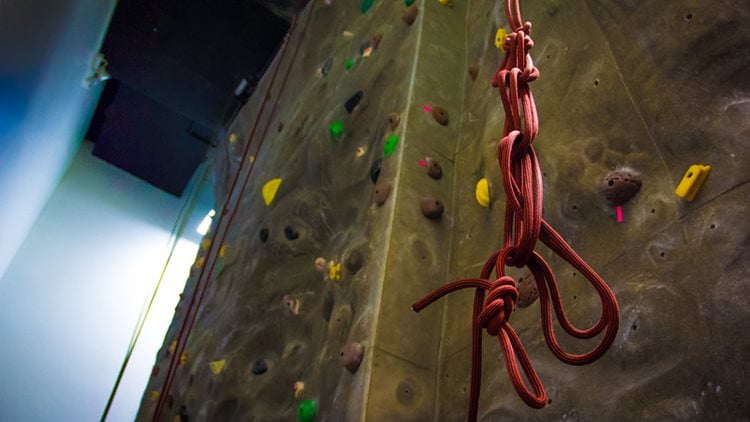 Climbing Wall
Located in the MAC, the climbing wall is an exciting and fun alternative to traditional exercise. The rock is a simulated rock formation affixed with numerous hand and foot holds that provides mental & physical challenges to build strength, endurance, and self-confidence.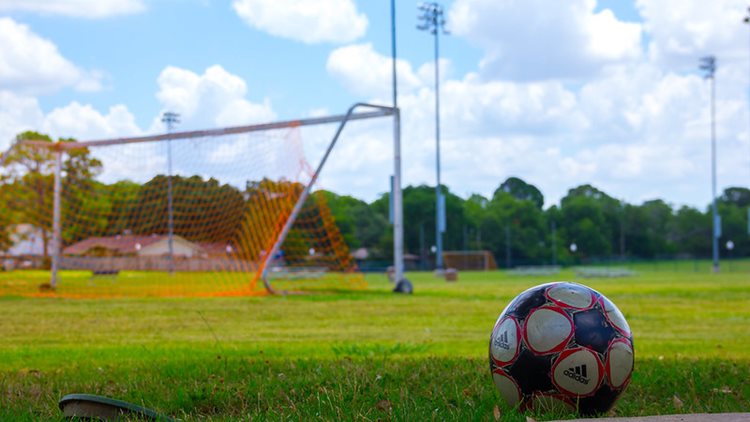 Fields Complex
The Campus Recreation Fields Complex has plenty of multi-purpose fields space to play on. From softball to soccer to flag football, and more!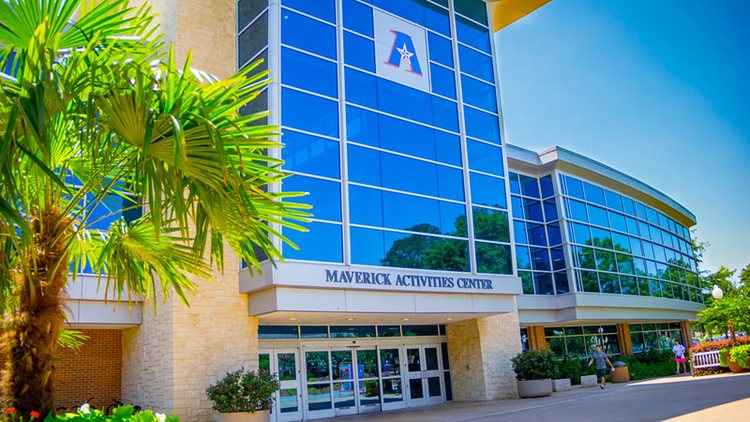 Maverick Activities Center
The Maverick Activities Center (MAC) is a great recreation facility where you can meet, relax, workout, and continue to be engaged in UTA's campus life. We have it all; a 20,000-square-foot weight and fitness room, computer lab, two indoor tracks, basketball, volleyball, racquetball, badminton courts, multipurpose rooms and much more.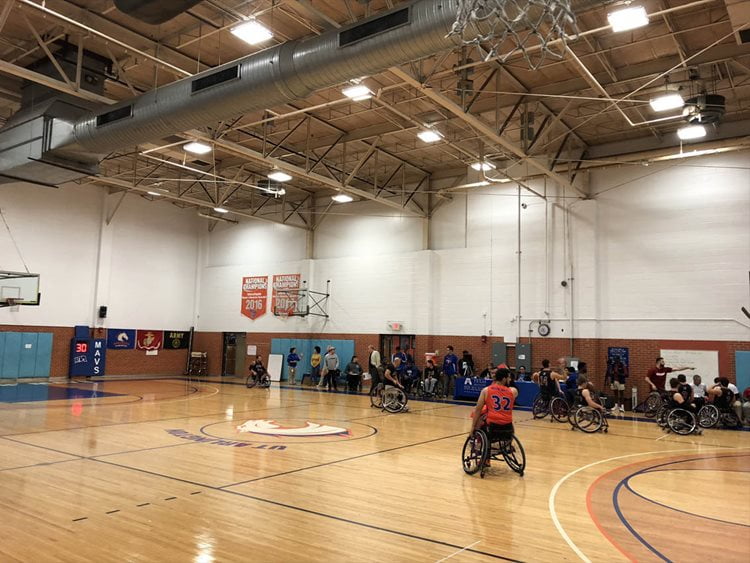 Physical Education Building
The Physical Education (P.E.) Building provides extra gym space as well as the aquatics facility that allows for the opportunity for lap and recreational swimming.
COVID-19 Updates
Please view our COVID-19 Updates page to stay up to date on our policies and procedures.
View COVID-19 Updates