Physical Education Building
The P.E. Building provides extra gym space as well as the aquatics facility that allows for the opportunity for lap and recreational swimming.
Admittance Policy
Students and Campus Recreation members are welcome to drop by and use the Campus Recreation facilities and create their own fun. They may choose from a variety of activities including basketball, table tennis, racquetball, weight lifting, volleyball, outdoor activities, swimming, badminton, and so on. Mav ID or membership cards are required for entry. Guests are welcomed too, for a small fee of $10.00, as long as they are accompanied by a sponsored member.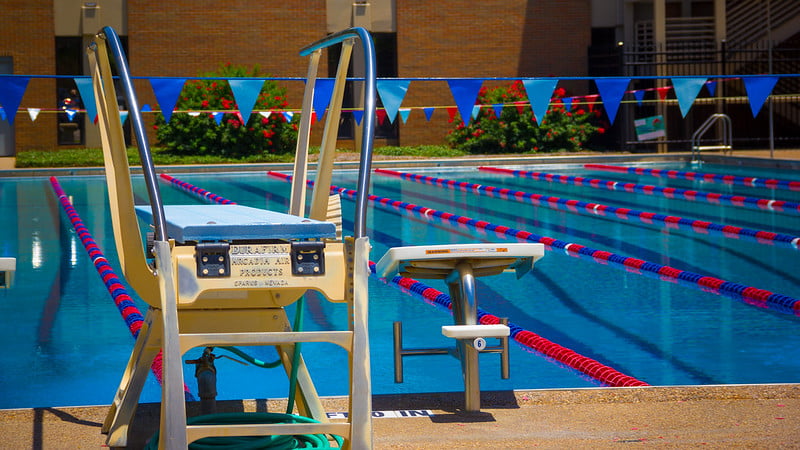 Aquatics
The P.E. Building provides over 25 hours of lap and recreational swim times for MAC members in two swimming pools, a six lane, 25 yard indoor pool and an eight lane, 50 meter outdoor pool.