The Advisory Council is a group of UTA College of Science alumni, industry leaders, and community partners whose purpose is to advise and counsel the College of Science dean and College leadership on important matters impacting the future of the College, strategy, programs, and external affairs. The members have four main roles: advisors, advocates, ambassadors, and philanthropic supporters of the College and its mission.
Advisory Council members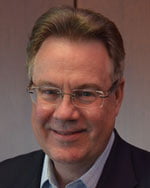 Michael B. Ray, Ph.D.
Dr. Ray is a longtime advocate for the College of Science and UTA, and became chair of the COS Advisory Council in June 2019. Dr. Ray received three degrees from UTA: a B.S. in Mathematics in 1976, an M.A. in Mathematics in 1978, and a Ph.D. in Mathematical Science in 1981. Dr. Ray is retired but is still working on special projects for ExxonMobil, where he spent his entire career. He was most recently ExxonMobil's Distinguished Science Advisor and also held the following positions: Physics and Mathematical Sciences Director; Upstream Director; Science Laboratory Director; Division Manager; Manager – Strategic Research Center; Manager – Basin Analysis; and Senior Research Mathematician. He was named a SIAM (Society for Industrial and Applied Mathematics) Fellow in 2009 for his contributions to geophysical computation. He and his wife are sponsors of the Michael B. and Wanda G. Ray Scholarship for Graduate Studies at UTA. Dr. Ray was guest speaker for the COS Fall Commencement ceremony in December 2016.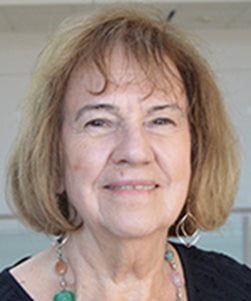 C. Sue Brown, Ph.D.
Dr. Brown received three degrees from UTA: a B.S. in Mathematics in 1979, an M.A. in Mathematics in 1981, and a Ph.D. in Mathematics in 1989. She was a Senior Engineering Specialist for Lockheed Martin for 18 years and retired in 2011. She was a judge for UTA's ACES (Annual Celebration of Excellence by Students) research symposium in 2009-11, 2013, and 2014. She was a member of the Mathematics Panel during Science Week in 2012 and served as an Alumni Advisor for the College's inaugural Open Mic Night in Spring 2014. She has been a member of the COS Advisory Council since 2014.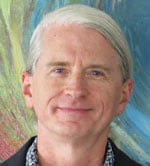 Nelson Claytor, Ph.D.
Dr. Claytor received a B.A. in Physics from the University of California at Berkley in 1987; an M.A. from the University of Pennsylvania; and a Ph.D. from the University of Notre Dame in 1993. He is President of Fresnel Technologies, a manufacturer of molded plastic lenses and related optical components. He established the Richard N. Claytor Distinguished Professorship in Optics to honor his father, who founded Fresnel Technologies. In 2021, he was

selected as a Fellow of The International Society for Optics and Photonics (SPIE).

A longtime member of the COS Advisory Council, Dr. Claytor is also an instructor and enthusiast at Motor Sports Ranch in Cresson, Texas.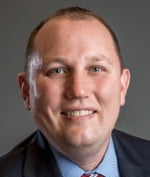 Benjamin J. Figard, Ph.D
Dr. Figard received a B.S. in Biochemistry from the University of Kansas in 2000, an M.A. in Organic Chemistry from Oregon State University and a Ph.D. in Biochemistry/Biophysics from Oregon State University in 2007. He has worked for Shimadzu Scientific Instruments since June 2007 and has been a Scientific Advisor with UTA's Collaborative Laboratories for Environmental Analysis and Remediation (CLEAR Lab) since December 2017. He played college football while at the University of Kansas from 1998-2000, and currently plays rugby with the Houston Athletic Rugby Club. He is a member of the NIH Program Project Grant Advisory Board, the American Chemical Society (ACS), and the American Society for Mass Spectrometry (ASMS). He and his wife, Kristine, live in Katy, Texas.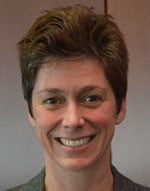 Belinda Gist, Ph.D.
Dr. Gist received her B.S. in Environmental and Forest Biology from the State University of New York, College of Environmental Science and Technology. She received her Ph.D. in Biology from the State University of New York Upstate Medical University. She is currently Director of Medical Affairs for Kite Pharma. Previous employers include EMD Serrano (Director of Medical Education), Genzyme (Director of MSL Training) and Biogen Idec where she held the positions of Director of Medical Education and Grants; Senior Manager, Associate Director, Medical Education and Grants, and Medical Education and Training. She is a member of the Arlington Sunrise Rotary Club and Theatre Arlington.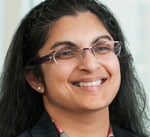 Lekha Gopalakrishnan, Ph.D., J.D.
Dr. Gopalakrishnan received a B.Sc. in Nutrition and Dietetics from the University of Madras and an M.S. in Chemistry from UTA in 1990. Additionally, she received a Ph.D. in Cell and Molecular Biology from Northwestern University in 1995 and a J.D. from UT Austin in 2000. She is currently a shareholder at Winsted PC in the Intellectual Property Group. Previously, she was employed as an attorney at the firms of Morgan, Lewis & Bockius, LLP and Jenkens & Gilchrist. She is a member of the American Bar Association, Dallas Bar Association and the Indian Bar Association. She was College of Science Fall Commencement guest speaker in December 2014 and served as an Alumni Mentor during Science Week in 2017.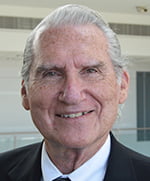 Don Guthrie
Mr. Guthrie received a B.S. in Physics from UTA in 1970 and went on to become Executive Vice President at Aerospace Optics in Fort Worth, where he worked for 35 years. He is now a retired rancher and lives with his wife in Colleyville. He is passionate about education and enjoys visiting campus. He is the holder of eight U.S. patents.
Carol Johnson
Mrs. Johnson received her B.S. in Physics from UTA in 1970; she was one of the first women to earn a Physics degree from UTA. She is currently a Physicist/Engineer for Medical Physics Consultants. She is a member of the Edward E. Rankin Society and the UTA 1895 Society. She has a fund where she has set aside money in the hope of one day being able to go into space. She is an enthusiastic supporter of the UTA Planetarium and was an original donor to the facility when it opened in 2006. She has served on the COS Advisory Council since 2009.
Chloe Lemelle, Ph.D.
Dr. Lemelle received a B.S. in Psychology from LSU in 2005, an M.S. in I/O Psychology from UTA in 2008, and a Ph.D. in Experimental Psychology from UTA in 2010. She was an executive consultant for Batrus Hollweg International from 2007-12 and went on to become Senior HR Resource Consultant for Original Performance at AT&T, where she now holds the title of Director of Ethical Culture. Dr. Lemelle has given several presentations at UTA and has been involved with UTA's I/O Psychology group. She has been a member of the COS Advisory Council since 2010.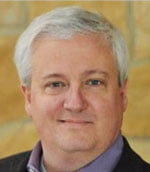 David Mire, Ph.D.
Dr. Mire received a B.S. in Chemistry at Texas A&M in 1992 and a Ph.D. in Organic Chemistry at UTA in 1999. He also received an MBA from Lehigh University in 2008. He is currently Executive Medical Science Liaison for Takeda covering the states of Texas, Oklahoma, and New Mexico. He formerly held positions with Opko Health, Inc.; Ventiv Health Commercial; Smith & Nephew Advanced Wound Management; Smith & Nephew Biotherapeutics; Sankyo Pharma, Inc.; Merck; Healthpoint, Ltd.; and Daiichi Sankyo, Inc. He also worked as a Research Fellow for the National Institute of Health, National Cancer Institute. He is a member of the Rotary Club of Fort Worth. He joined the COS Advisory Council in May 2017.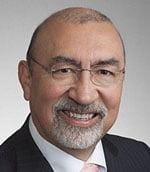 Ignacio Nuñez, M.D.
Dr. Nuñez is a tireless champion for the College and UTA wherever he goes. He received a B.S. in Biology from UTA in 1975 and went on to receive his M.D. from UT Southwestern Medical Center in Dallas. A dedicated OB/GYN for over 35 years, he has delivered many Arlington and Metroplex residents as well as several UTA students. He still practices gynecology and is affiliated with Family Healthcare Associates. He is the former Chief of Staff for Texas Health Resources Arlington Memorial Hospital, where he was also a member of the board and chairman of the OB/GYN department. He was named Medical Director of Robotic Surgery at Texas Health Resources Arlington Memorial Hospital in 2012. He regularly participates in Science Week as an alumni advisor, talking with pre-med students about what to expect in medical school and beyond. He was named a UTA Distinguished Alumnus in 2010. He and his wife, Lynda, established the Carmen Trujillo Nuñez Pre-Med Scholarship at UTA in honor of Dr. Nuñez's mother in 2010. He was College of Science Spring Commencement guest speaker in May 2017. Dr. Nuñez served as the District 5 representative on the Arlington City Council from 2019-21.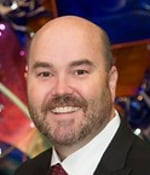 Scott Parsinen
Mr. Parsinen took classes at Southern Methodist University in 1987-88 and received a B.A. in Business Management from UTA in 1994. He is currently Chief Executive Officer of Cadmus Dental in Arlington, which he started after participating in UTA's StartUp Lounge and its EpicMavs entrepreneurship course. He is also CEO of Parsinen Dental Ventures and President of The Parsinen Group. He previously worked in business development with Natural Dental Implants, and worked in digital dentistry sales with Biomet 3i. He volunteers with his church, the Church on Rush Creek in Arlington, and with Ranchos Dos Countries, an evangelical mission and outreach ministry located in the state of Coahuila, Mexico, which works to alleviate poverty. He and his wife, Melissa, live in Arlington.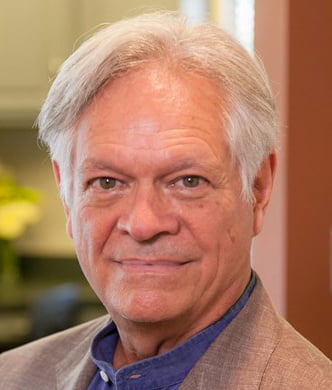 Donald Steinberg, D.D.S, M.S.D.
Dr. Steinberg received a B.A. from Southern Methodist University in 1966, an M.B.A. from UT Dallas in 1971 and a D.D.S. from Baylor College of Dentistry in Dallas in 1979. He also earned an M.S. in Dentistry from Baylor College of Dentistry in 1981. He is currently president of Periodontal & Implant Associates, PA and is surgical cosmetic dentist with DFW Implant Team in Bedford. Dr. Steinberg has over 35 years of experience in dentistry and periodontics and is certified by the American Board of Periodontology. He is a frequent lecturer on bone regeneration, bone grafting, dental implants, and the medical implications of periodontal disease, among other topics. Among the various awards he has received are the National Consumer Advisory Board's Award for Best Dentist for Periodontics & Implant Surgery (2015); Best Periodontist by
Texas Monthly
magazine (2006); and First Place (Founder's Cup Trophy) for Bone Regeneration, Fort Worth Dental Society (1988). He is a member or past member of the American Academy of Periodontology, the American Dental Association, the Southwest Society of Periodontists, the Texas Dental Association, the Fort Worth County Dental Society, and the Seattle Study Club (director, 1999-2016).