College of Science Facilities
For more than half a century, the UTA College of Science has been preparing generations of scientists to blaze new trails in the fields of biology, chemistry and biochemistry, Earth and environmental sciences, mathematics, physics and psychology. As the College has grown in size and stature over the past 50+ years, so too have its contributions to research and science education.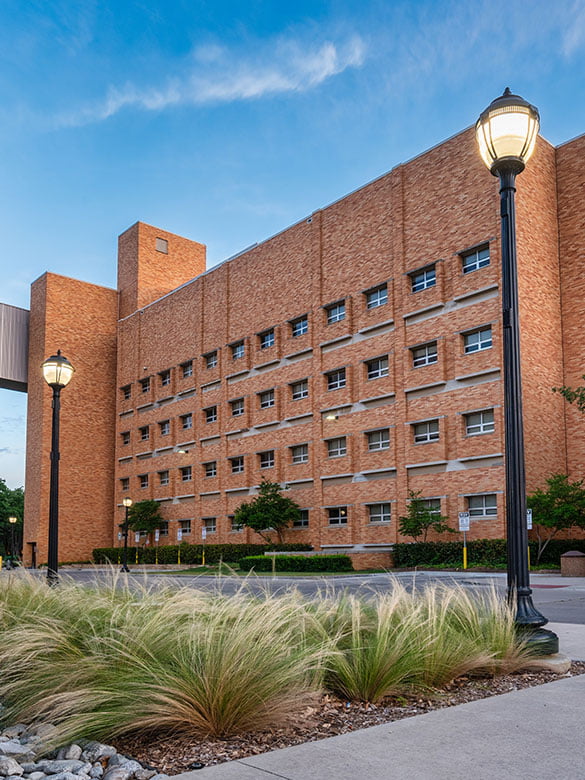 Life Sciences Building (LSB)
The Life Sciences Building, which opened in 1970, has undergone major renovations in recent years with updates to laboratories, classrooms and common spaces. The building is home to the College of Science Dean's Office as well as Department of Biology and Department of Psychology offices. It is also home to the Science Learning Center, a valuable student resource, and to health professions advising offices.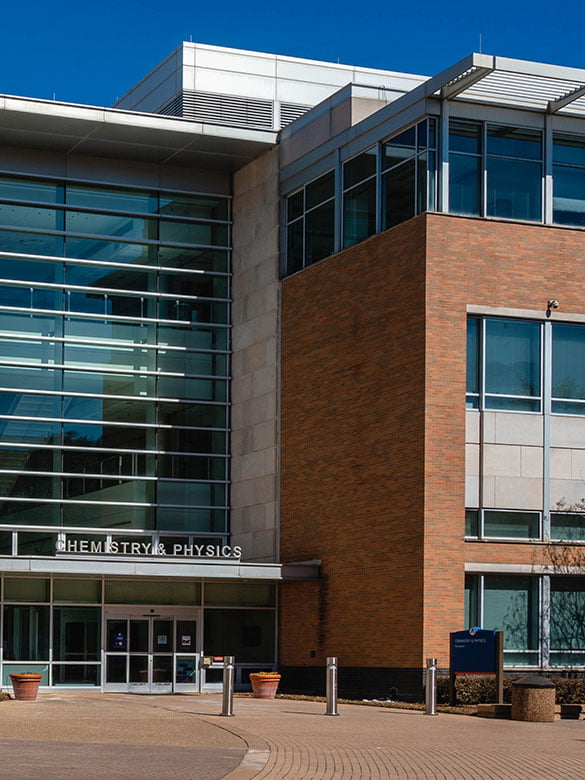 Chemistry & Physics Building (CPB)
The Chemistry & Physics Building (CPB), which opened in 2006, includes the UTA Planetarium, one of the three largest planetariums in Texas. The 123,678-square-foot building also includes state-of-the-art lab facilities for chemistry and physics, faculty offices, as well as the Department of Chemistry and Biochemistry office. The CPB also houses an ATLAS Tier 2 Computing Facility, one of 140 in the world doing simulation and end-user analysis in tandem with CERN's Large Hadron Collider.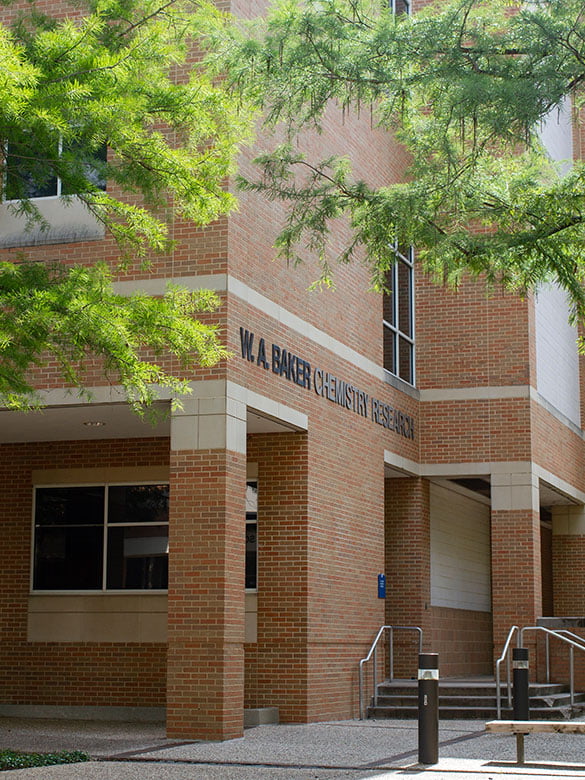 Chemistry Research Building (CRB)
The Chemistry Research Building (CRB) opened in 1996 and was renamed the W.A. Baker Chemistry Research Building in April 2005 for Baker, a professor of chemistry who came to UTA in 1971 as the first dean of the Graduate School. It contains chemistry laboratories as well as classroom and faculty office space.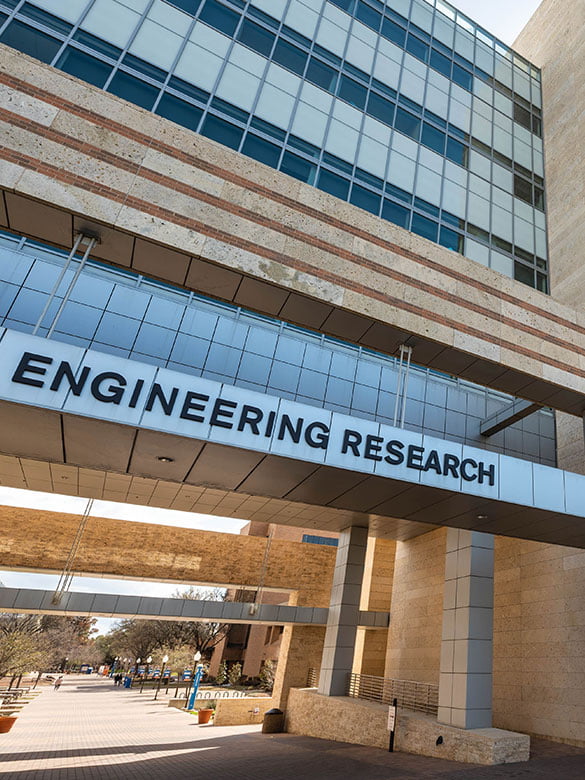 Engineering Research Building (ERB)
The Engineering Research Building (ERB), which opened in 2012, is shared by the Colleges of Science and Engineering. It has 234,000 square feet of lab and classroom space as well as faculty offices. Its labs are equipped with the latest in science technology and allow for collaborative and interdisciplinary work by faculty and students from various departments.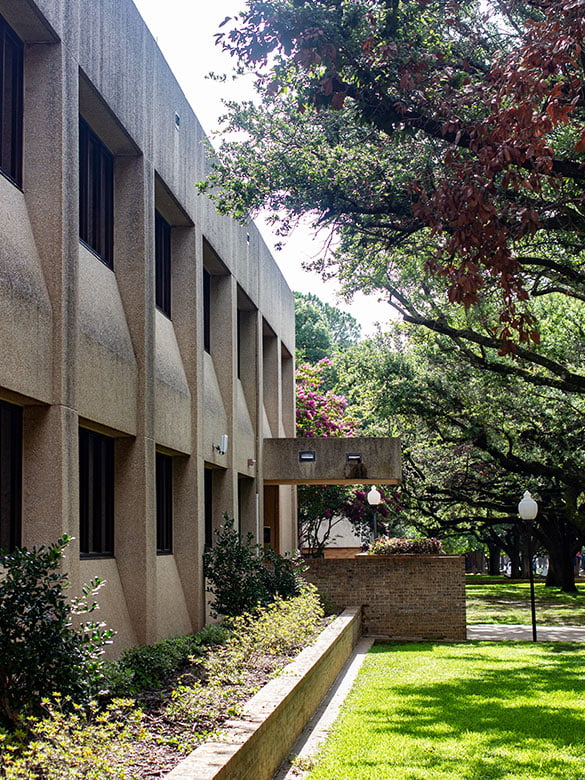 Earth & Environmental Sciences (EES)
The Earth and Environmental Sciences Building (EES), formerly named the Geoscience Building, opened in 1951 and is home to the Department of Earth and Environmental Sciences. The building has 57,453 square feet of space containing EES labs, classrooms and faculty offices, as well as the Shimadzu Center for Environmental, Forensics, and Material Science.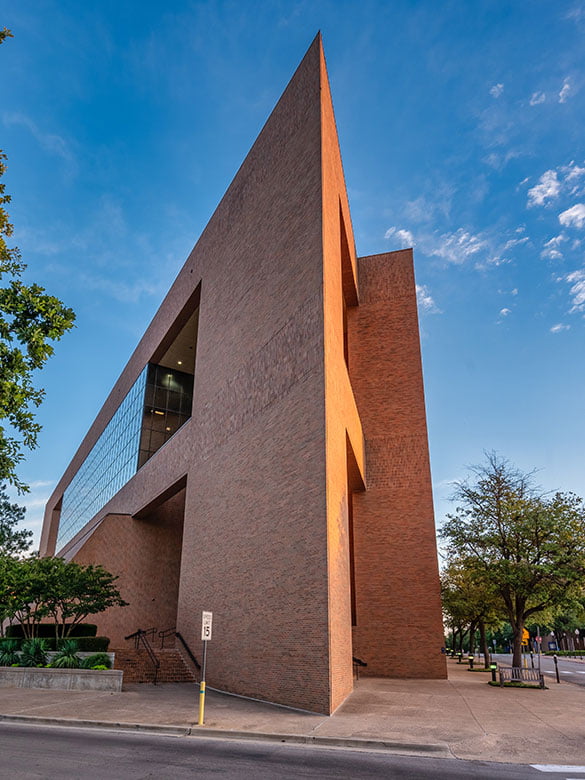 Pickard Hall (PKH)
The triangular shaped Pickard Hall (PKH), originally named the Nursing and Math Building, opened in 1982. It has 154,000 square feet of space for mathematics and nursing classes and also contains numerous resources for math students, including the Learning Resource Center Computer Lab and Math Clinic. Students and faculty alike enjoy studying or connecting with others in the open air courtyard on the fourth floor, appropriately named Pythagorean Plaza.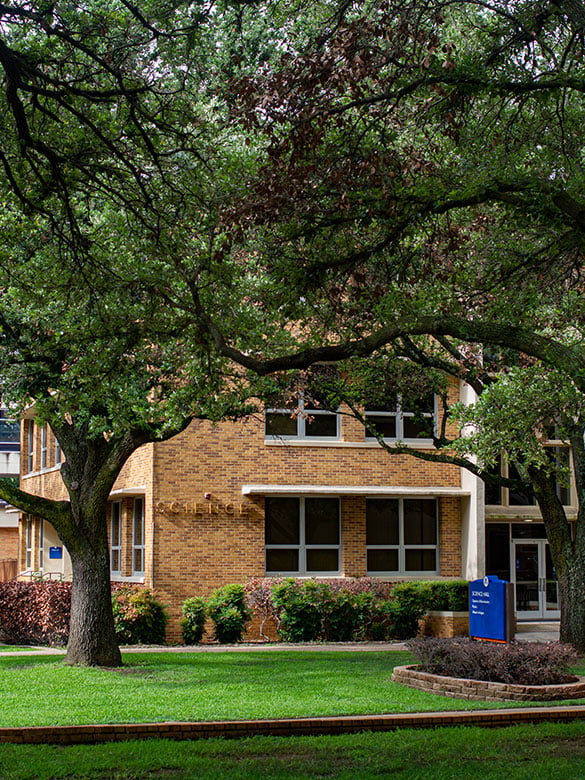 Science Hall (SH)
The original portion of Science Hall (SH) opened in 1949, with a major addition completed in 1965. The 135,242-square-foot building houses classroom and laboratory space for physics and chemistry, as well as Department of Physics offices and faculty office space. Science Hall also includes UTeach Arlington administrative, advising, and classroom space.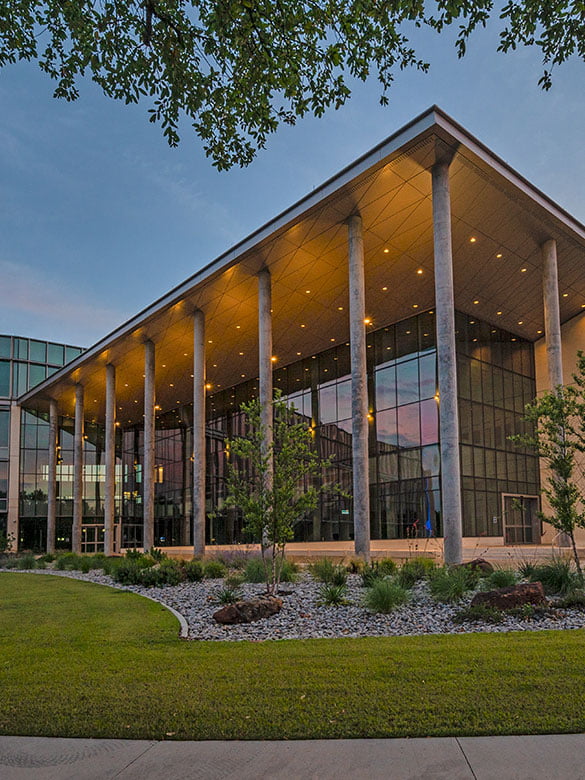 Science & Engineering Innovation & Research (SEIR) Building
The nearly 230,000-square-foot facility was completed in 2018 and features a four-story research wing and two-story classroom wing. SEIR's state-of-the-art teaching and research space promotes an interdisciplinary approach to research built around engineering, science, nursing, kinesiology, and public health. Twelve research neighborhoods bring together teams from a wide range of disciplines to work in close proximity, allowing for a more free exchange of ideas. SEIR is also home to the North Texas Genome Center (NTGC).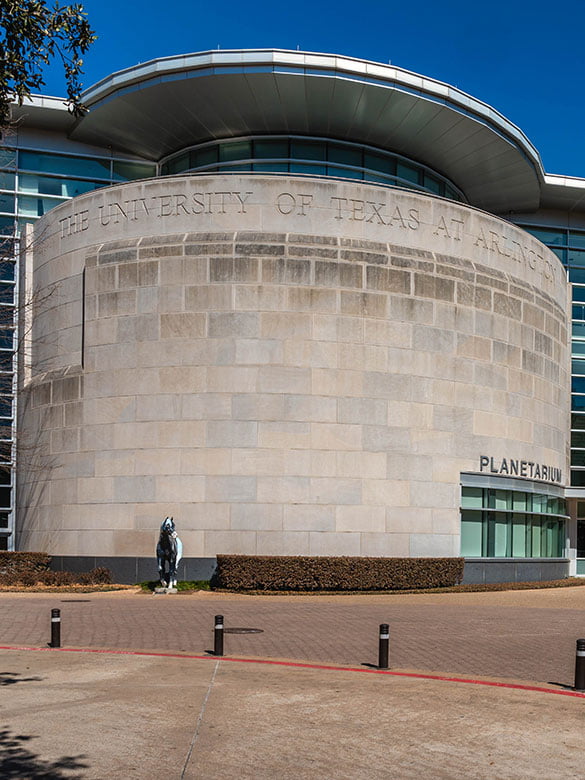 UTA Planetarium
UTA Planetarium is one of the three largest planetariums in Texas located in Arlington on The University of Texas at Arlington campus. With its 60-foot dome projection surface, fully digital projection system, and advanced software, UTA Planetarium provides unparalleled views of the night sky, the solar system, stars, and distant galaxies — all complemented with Dolby® surround sound. The theater provides comfortable reclining seats for an audience of nearly 150, is wheelchair friendly, and can provide radio headsets for those who are Deaf or hard of hearing.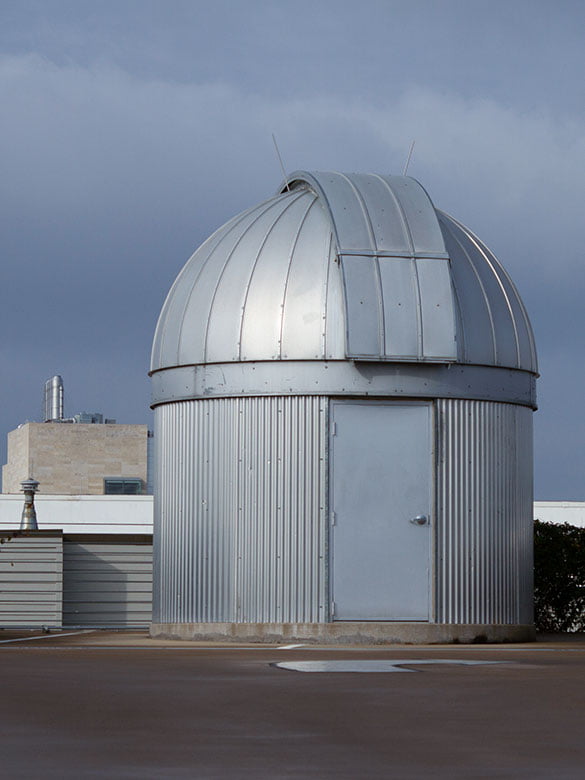 Park Central Garage Observatory
The motorized dome structure on the top of level of the Park Central Garage at 510 Center Street, features a fully automated 16-inch LX200GPS Meade Schmidt-Cassegrain telescope, as well as optical filters, an auto guiding system, a weather station and an astronomical grade Charged Coupled Device camera, which creates a direct video feed to UTA's Planetarium. In addition to planetarium use, the observatory is utilized by astronomy and astrophysics classes and labs.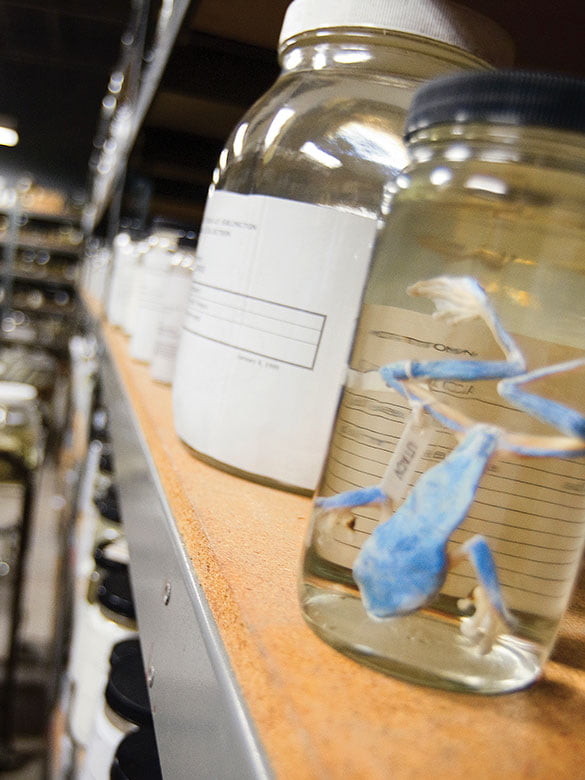 UTA Amphibian and Reptile Diversity Research Center
The UTA Amphibian and Reptile Diversity Research Center (ARDRC) is among the top herpetological collections in the United States. The Center has more than 200,000 specimens from about 90 different countries, making it one of the largest collections in the world. It contains numerous species which are now extinct. The Center's resources are frequently sought out by scientists from around the world for use in herpetological research.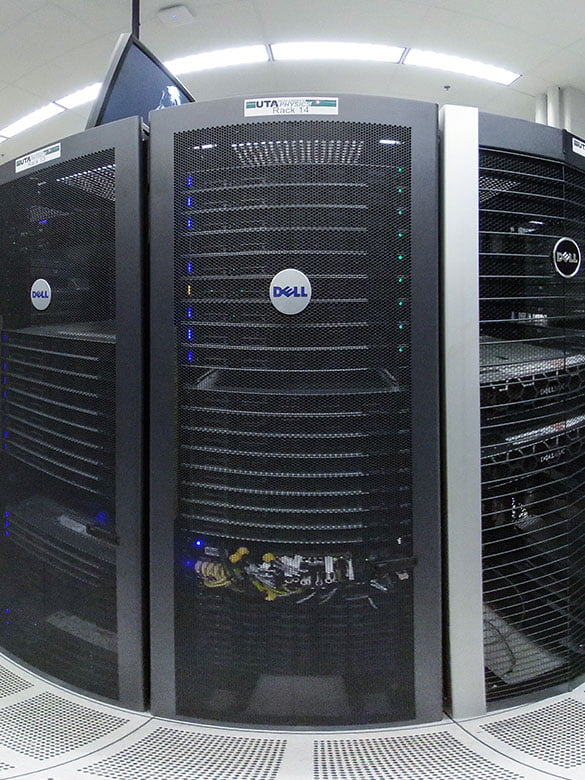 ATLAS Tier 2 Computing Center
ATLAS is one of four major experiments at the Large Hadron Collider (LHC) at CERN. It is a general-purpose particle physics experiment run by an international team of physicists which includes faculty and students from UTA. In addition to portions of the detector being built at UTA, our campus is one of nearly 150 ATLAS Tier 2 Computing Centers worldwide, storing and analyzing data as part of the Worldwide LHC Computing Grid on the first floor of the Chemistry Physics Building (CPB).
Research Out Front
Shimadzu Institutes
The Shimadzu Institute for Research Technologies is comprised of multiple instrumentation facilities, each with a different research focus - Advanced Analytical Chemistry; Bio-Molecular Imaging; Environmental, Forensics and Material Science; Nanotechnology Research; Nanostructured Materials; and Materials Genome. The Instituted is aimed at eliminating barriers to research technologies and creating a mutual space for interaction that promotes scientific advances. This holistic and interdisciplinary approach is crucial in driving leading-edge research with a major impact on scientific study and entrepreneurship. Each center is staffed with appropriate expertise bringing an additional level of accessibility that traditionally has not existed in research facilities.
View More