Distinguished Women in Science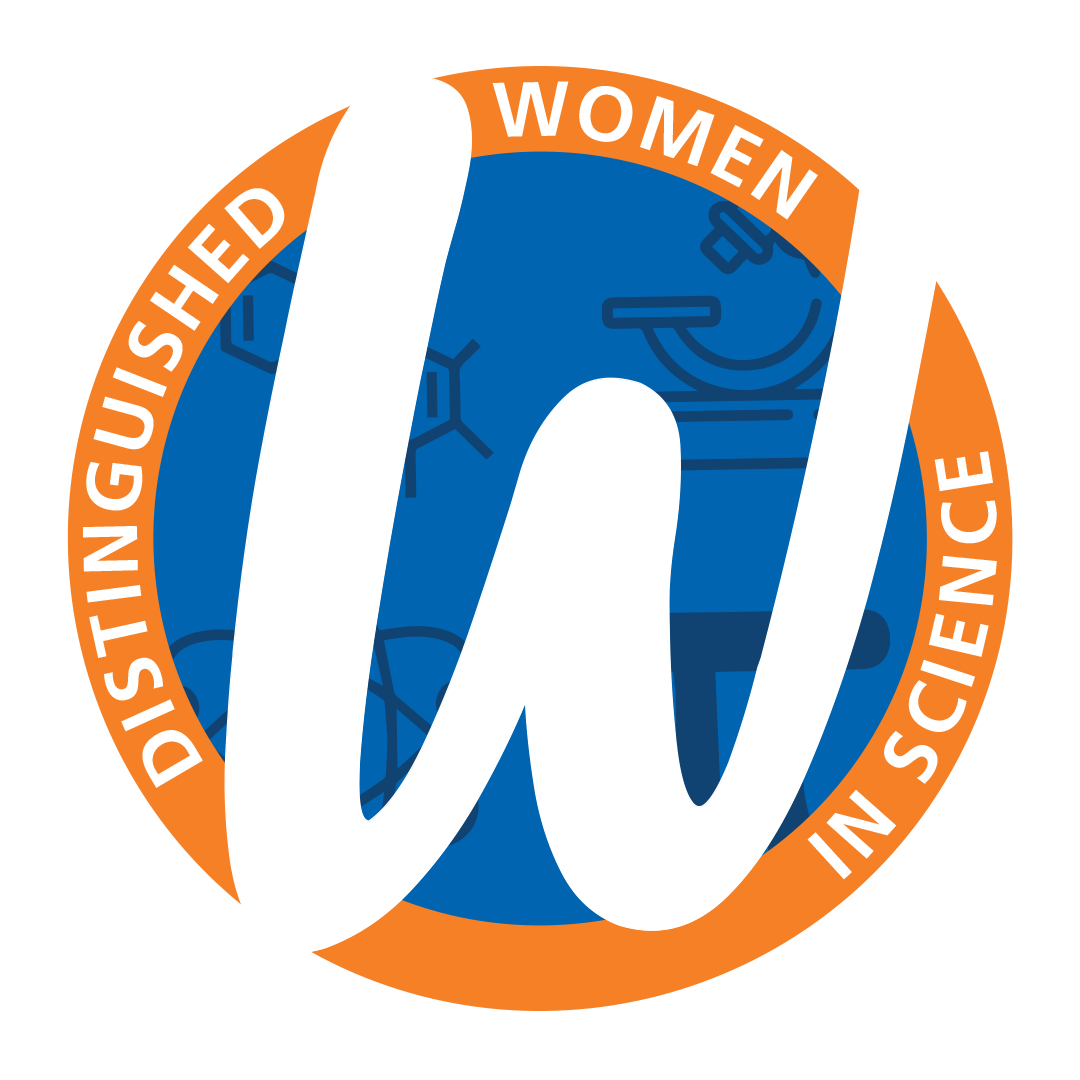 The UTA College of Science Distinguished Women in Science Speaker Series was developed to show the impact women in science have had on society. We're proud to have welcomed presentations by leading women researchers from here and around the globe.
Distinguished Women in Science Speaker Series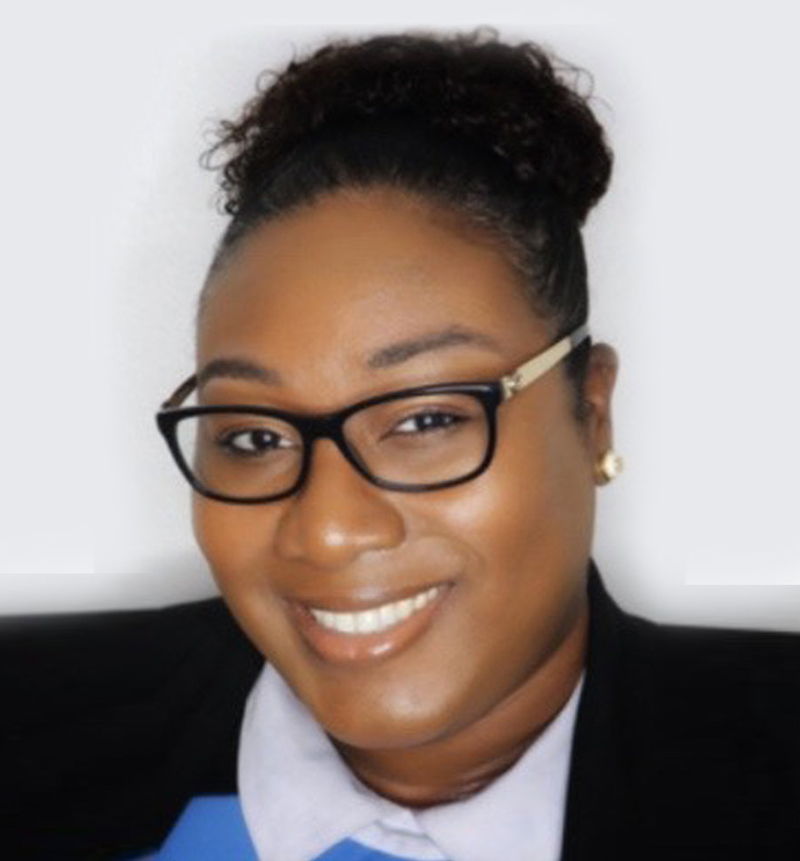 Upcoming Speaker
3 p.m. Wednesday March 8, 2023 - SEIR Building 194
Jasmine Drake, Ph.D.
"The Road Less Traveled: An Unconventional Journey While Breaking Barriers and Navigating STEM Fields as a Woman of Color" (Reception at 3 p.m., event at 3:30 p.m.)
As part of COS Science Week and International Women's Day (March 8), we are proud to welcome Jasmine Drake, associate professor at Texas Southern University and laboratory coordinator of the Forensic Science Learning Laboratory in the Barbara Jordan-Mickey Leland School of Public Affairs. She earned her Ph.D. in Chemistry from LSU and has worked as a forensic chemist and also taught chemistry and forensic science at the high school and university levels. Dr. Drake's areas of specialization include crime scene investigation, controlled substance analysis, clandestine laboratories, field-testing, designer drugs, analytical chemistry, quantitative analysis, and solid-state chemistry.
Previous Speakers and Honorees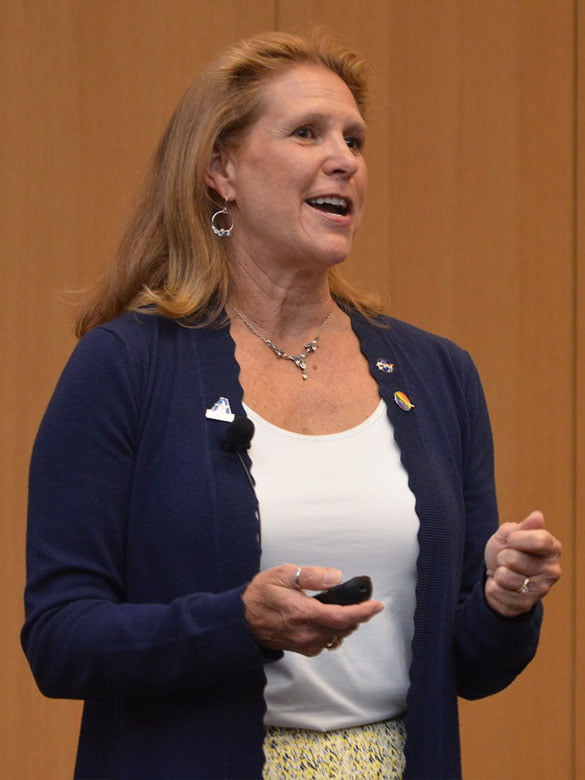 April 21, 2022
Lori Glaze, Ph.D.
Director, Planetary Science Division, NASA
Maverick Science alumna, Dr. Lori Glaze, director of NASA's Science Mission Directorate's Planetary Science Division, was a featured guest during Science Week and delivered a biographical overview of her work through the lenses of distinguished women in science in her own life. An Arlington, Texas native, Dr. Glaze received B.A. and M.S. degrees in Physics from UTA and earned her Ph.D. in Volcanic Eruption Plume Dynamics from Lancaster University, England.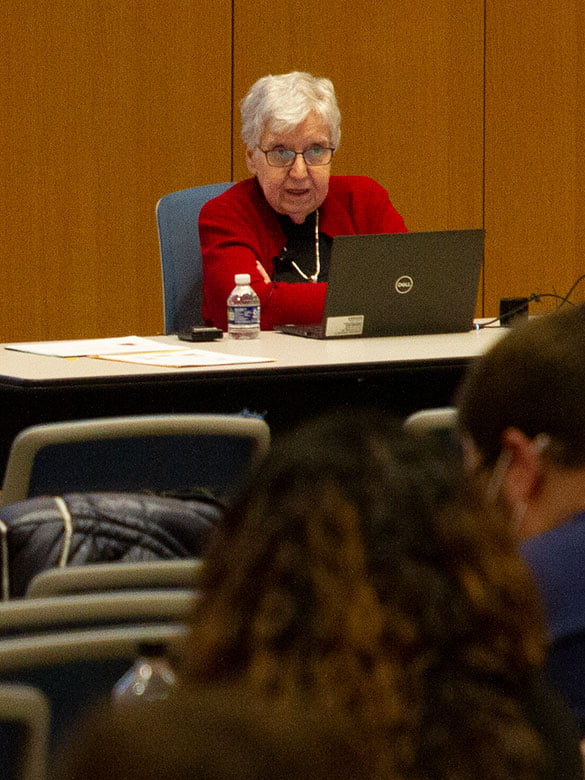 March 8, 2022
Mary Gray, Ph.D.
Mathematician, Statistician, Lawyer and Distinguished Professor at American University
Talk title: "Statistics and Human Rights"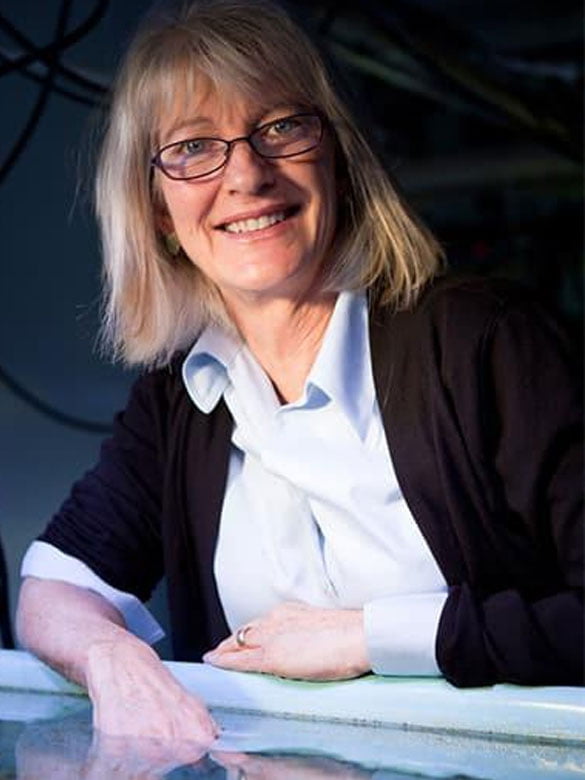 April 20, 2021
Drew Harvell, Ph.D.
Professor of Ecology and Evolutionary Biology, Cornell University
Talk title: "Ocean Outbreak: Pandemics in the Ocean are Heating up with Climate Change""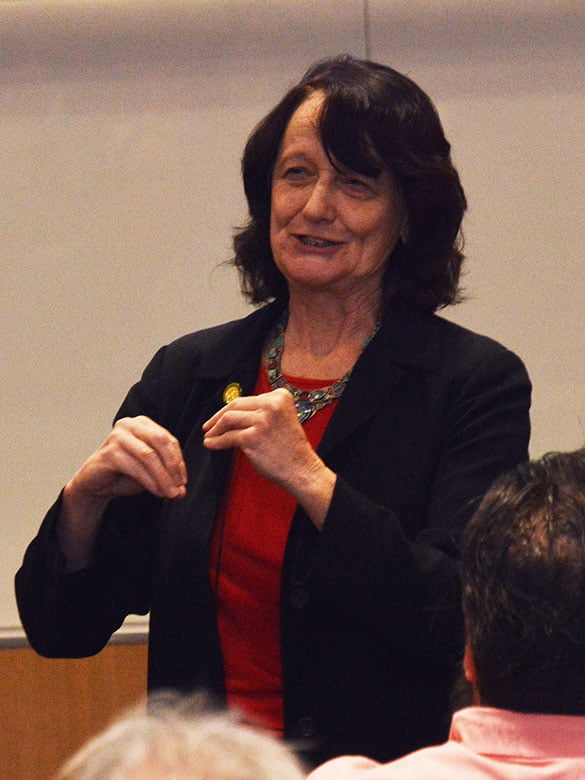 November 7, 2019
Ami Radunskaya, Ph.D.
Professor of Mathematics, Pomona College
Past President of the Association for Women in Mathematics
Talk title: "From Music to Mathematics to Medicine: One Woman's Journey"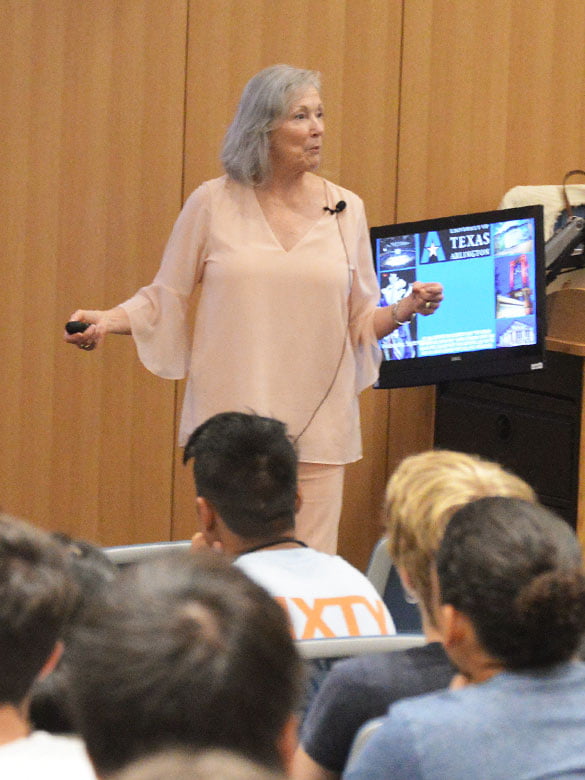 September 25, 2019
Maura Hagan, Ph.D.
Dean, College of Science, Utah State University
Member, National Academy of Sciences
Talk title: "Surfing Atmospheric Waves: Their Impact on Space and the Career of a Physicist"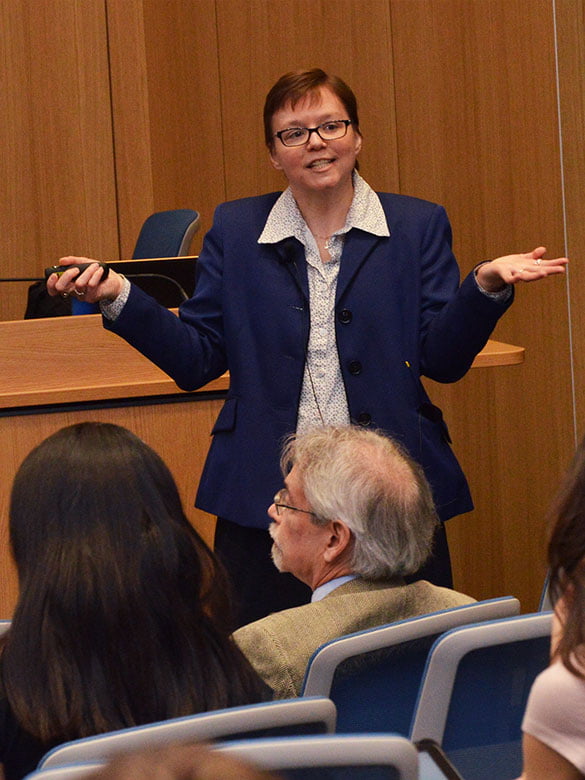 March 18, 2019
Penny Beuning Ph.D.
Professor, Department of Chemistry and Chemical Biology, Northeastern University, Boston
Talk title: "On the Move: Protein dynamics in DNA damage responses and mutagenesis"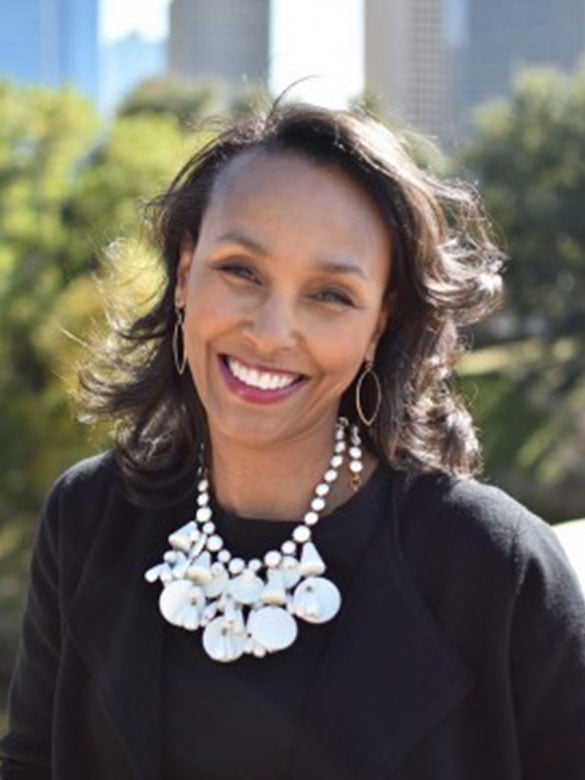 November 17, 2018
Cassandra McZeal, Ph.D.
Mathematician, ExxonMobil Upstream Research Co.
Adjunct Assistant Professor, Rice University
Talk title: "Not That Kind of Doctor: Stories of Triumph, Excellence, and Achievement in Math and Computer Science"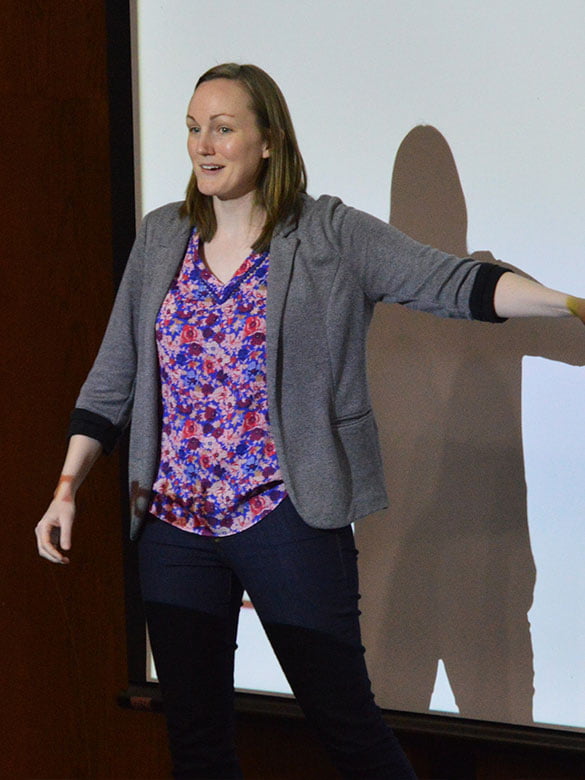 March 28, 2018
Kelsey McNeely, Ph.D.
Emerging Energy Sciences section head, Exxonmobil
Talk title: "Biofuels research: Genetic Engineering as a key enabler"