Explore Programs
Biology - BACHELOR'S (BA, BS)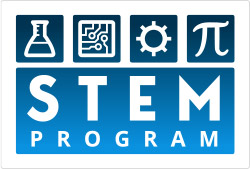 STEM Program
CIP CODE 26.0101.00
DEGREE OVERVIEW
The Biology B.S. program provides students with a strong background in the fundamental tenets of the biological sciences while allowing them to customize their degree plans to meet specific career goals. The biology B.A. program is suitable for career preparation in a number of biological fields and for teaching certification in life and composite science.
ABOUT THE PROGRAM
The B.S. degree prepares students to go in to a number of biological and health professional fields, including medicine, dentistry, pharmacy, veterinary medicine, physician assistant, or pursue a Master of Science or PhD in biology. The program offers numerous opportunities to engage with our award winning and nationally recognized faculty in research. An innovative and student-centered curriculum fosters critical thinking, the development of scientific skills, and leadership.

The program is 120 credit hours and students must meet and maintain the minimum GPA as stated in the catalog.
LEARN MORE
CAREER OPPORTUNITIES
Agricultural Scientist
Agriculture Extension Agent/Educator
Agronomist/Plant Scientist
Aquatic Biologist
Bacteriologist
Bioengineer
Biomedical Engineer
Biostatistician
Biotechnologist
Botanist
Community Ecologist
Conservation Biologist
Criminologist
Cytologist
Developmental Biologist
Ecologist
Environmental Impact Assessor
EPA Inspector
Farm Management
Field Botanist
Fisheries Technician
Forest Biologist
Genetics Researcher
Health Officer
Horticulturalist
Hospital Administrator
Immunologist
Marine Biologist
Marine Lab Technician
Medical Lab Technician
Medical Library Specialist
Microbiologist
Molecular Biologist
Mycologist
Naturalist
Nursery Management
Pharmaceutical Sales Representative
Plant Ecologist
Plant Taxonomist
Range Manager
Soil Scientist
Teacher, Science
Technical Writer
Wildlife Biologist
DEGREE OPTIONS
Bachelor of Science (BS) Option
The Bachelor of Science in biology is recommended to those students desiring to become professional biologists or biology teachers in secondary schools, to enter certain allied-health fields, and to continue their education through entrance into professional schools of medicine or dentistry or advanced graduate study and research at the master's or doctoral levels. There are two degree plan options through which students can complete their biology BS degree. Option one in general biology allows students to choose elective courses beyond the biology core that prepare them to enter a specific professional field, such as medical, dental, veterinary, or graduate school for further study and research. Students pursuing health professions careers should contact the Health Professions Advisor for assistance in selecting course electives pertinent to their specific career path. Students interested in genomics, environmental biology, or other areas of specialization should contact their biology advisor for assistance with recommended courses. Option two in frensics provides students with the training necessary to pursue exciting careers in biological forensics, DNA testing, or police department laboratories.
Learn more about the BS option
Bachelor of Arts (BA) Option
The Bachelor of Arts in biology is suitable for career preparation in a number of biological career fields and for students who desire teaching certification with a teaching field in biology, composite science, and allied health careers.
Learn more about the BA option
GET STARTED
Take the next step toward investing in yourself by learning more about our Biology - Bachelor's (BA, BS) program.
Apply Today
If you're ready, so are we. The next step is to apply. Applying for admission is easy, and we're here to work with you every step of the way.
Learn More
PROGRAM CONTACT
Name:
Biology Advising Office
Phone:
817-272-2408
Learn More
Biology - BACHELOR'S (BA, BS)
Learn more about this program on the Department or College website.